QEII COVID-19 Response Fund

Donor impact on health care during COVID-19.
Ensuring the QEII Health Sciences Centre and its healthcare teams are equipped and ready, no matter what this pandemic brings their way.
The QEII Foundation will continue to rally our community in support of the QEII's needs amid the ongoing COVID-19 pandemic. To help fuel local response efforts based on immediate and evolving needs, you can support the QEII COVID-19 Response Fund here.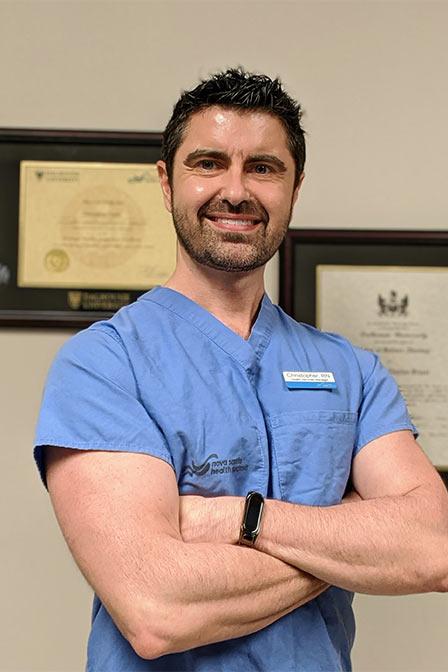 #QE2HealthHero testimonial
Chris Fraser, health services manager of the QEII's COVID-19 Intermediate Care Unit
Even before COVID-19 was here, we knew it was coming and there was massive, massive preparation. We had to restructure units to house potential patients and we started very intense training to ensure we were well-prepared."
Chris Fraser and his team say that the community has shown "amazing, overwhelming support" for the QEII COVID-19 Response Fund and the impact of those donations continues to be felt in all corners of the QEII, every day.

Stories from our community and highlighting what donors have made possible ...