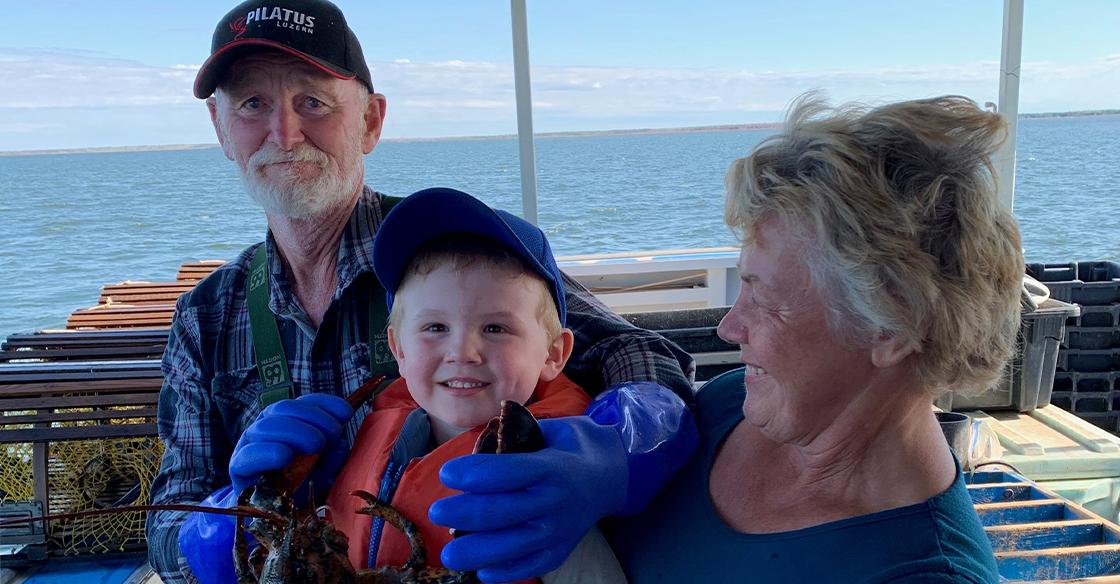 As the COVID-19 pandemic hit Nova Scotia, support from our neighbors in Prince Edward Island helped raise critical funds to keep patients and staff at the QEII safe and protected.
Brian Locke has been in the lobster fishing industry for over 40 years, buying his own gear back in 1981. His son has taken over the business but Brian remains incredibly involved in the management of equipment and building of traps.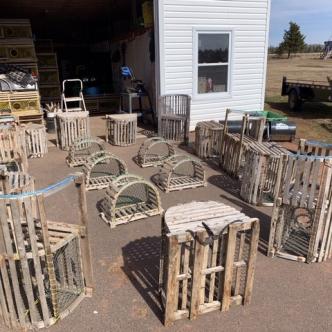 This season, Brian and his wife, Ellen's ski trip to Maine was cancelled due to the pandemic which opened up some free time for Brian and he began experimenting with some of his discarded traps. His puttering sparked creativity as he started designing and producing various pieces of furniture from the old traps. Brian began keeping busy building everything from end tables, flower pots, magazine racks and chairs – all from materials that would have ended up in the bon fire.
Not only did Brian find purpose in up-cycling these discarded traps, he knew there was an opportunity to make a difference in using his creative hobby to sell these goods for a cause.  
Brian and Ellen say that their hearts live in Nova Scotia. They have two daughters and grandchildren in Nova Scotia, and as cases of COVID-19 started to increase – they decided they knew where their lobster trap proceeds could make an impact.
"At the time, PEI had very few cases", says Ellen "But Nova Scotia was reporting increasing numbers daily. We knew we wanted to make a difference."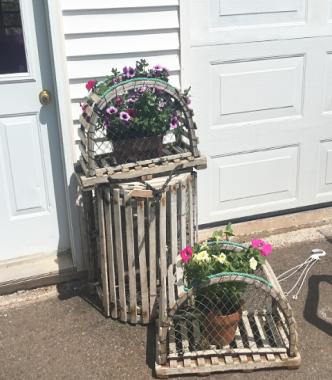 Ellen started by putting Brian's lobster trap creations on Facebook Marketplace. Not knowing what demand would look like, she was delightfully surprised at the interest from their community! The pieces were advertised with proceeds supporting the QEII COVID-19 Response Fund and people were happy to help.
Members of their community have been purchasing these pieces for their cottages as the perfect beachy summer décor piece. Six of the chairs were even shipped over to Nova Scotia.
"We certainly hope that the major impacts of COVID-19 are behind us, and we hope that the funds raised through these refurbished lobster traps will help ensure that staff and patients have the equipment and supplies they need", say Brian and Ellen.
 "The hearts of all Islanders have been with Nova Scotia through these last few difficult months."
Because of generous community champions like Brian and Ellen, and healthcare supporters across Atlantic Canada and beyond, the QEII COVID-19 Response Fund has raised over $566,000 as of October 5. Funds raised will be used for local response efforts based on immediate and evolving frontline needs amid the COVID-19 pandemic.
---
When people come together with a common goal, anything is possible. Community champions step up in the most creative ways to make a difference in the lives of Atlantic Canadians and now we can make an impact on health care from the comfort of our own homes. Join the movement and support health care with a virtual fundraising campaign. Learn more >