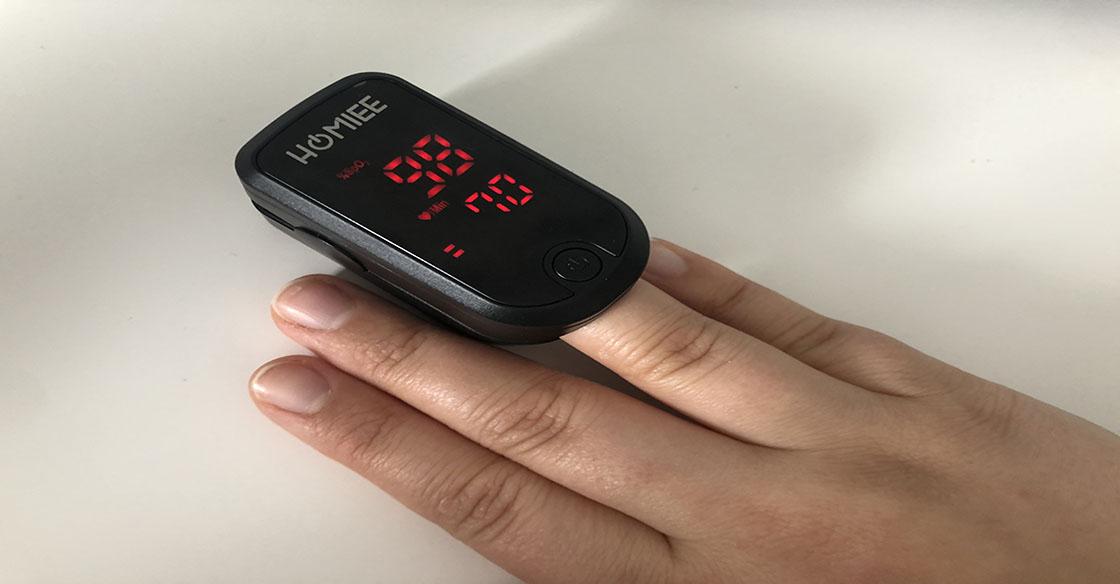 The image above may not represent the exact model purchased.
The QEII Foundation donor community has stepped up in a big way to support COVID-19 patients and their impact is already being felt within the busy walls of the QEII.
The first $100,000 of funds raised helped the QEII immediately purchase 1,000 pulse oximeters. A pulse oximeter clips on a patient's finger and monitors the percentage of oxygen in the blood, along with heart rate. These pieces of technology are vital in order for patients to be safely monitored at home, as respiratory failure can be one of the more severe symptoms of COVID-19.
Being able to safely monitor patients from home, builds capacity within the QEII. Self-care and recovery at home is an important piece of the COVID-19 response strategy. 
The purchase of 1,000 pulse oximeters was made possible by donor support from the community. As we know, the needs are continuing for COVID-19 and so are our fundraising efforts to be there for patients and QEII physicians and staff when they need us most.
Donations to the QEII COVID response campaign can be made here.
You might also be interested in...