Ortho robot

Revolutionizing joint replacement surgery at the QEII.
The QEII is home to Canada's second orthopaedic robot. Fully funded by donors, the cutting-edge surgical technology and research is changing the game for orthopaedics in Nova Scotia.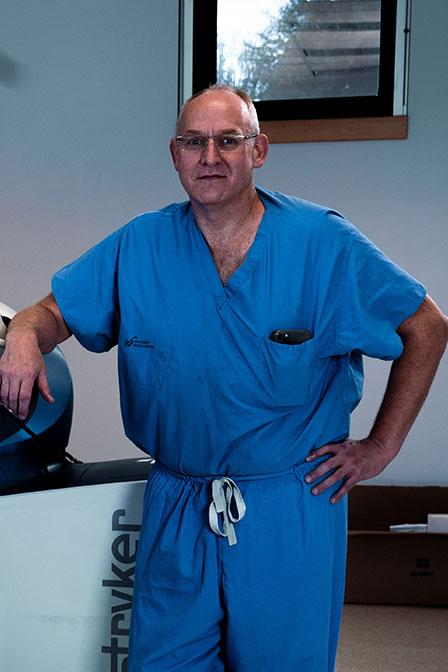 QEII Foundation Endowed Chair Arthroplasty Outcomes, QEII orthopaedic surgeon
Dr. Michael Dunbar, MD, FRSCSC, PhD, FCAHS
I can see knees and hips in ways I've never seen before. The robot is the vehicle that's going to transition us into the new world of patient-specific surgery. We are grateful to the donors supporting orthopaedic surgical robotics.
YOU MIGHT BE INTERESTED IN ...