QEII Foundation's Innovation Den

Pushing medical innovation forward
When you combine passion, innovative thinking, and funding, life-changing ideas turn into real transformational change. That's what the inaugural QEII Foundation's Innovation Den is all about.

This event brings forward some of the brightest, local scientists simmering on brilliant ideas to push healthcare change forward. Modeled after the popular series Dragons' Den, six aspiring innovators will live pitch their business concept and product idea to a panel of Den Judges who collectively will decide the order of the winning pitches. Locally driven projects will be evaluated on several key factors including a clear objective with measures in place for evaluation, scalability potential, and overall ability to advance clinical care and patient outcomes.

The Den will be electric with positive energy and bold aspirations, as a room full of innovative thinkers gather to celebrate science and changing lives.
MEET YOUR

DEN PRESENTERS & WINNING AWARDS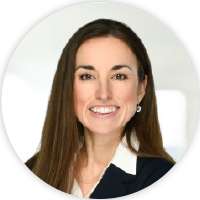 NEW PATH AWARD FOR HEALTH INNOVATION
$100,000
Dr. Jennifer Johnston, Owner of Elle, MD Biotechnologies Inc.
---
Dr. Jennifer Johnston is a practicing family physician from the Annapolis Valley of Nova Scotia. She completed her medical school and residency training at Dalhousie University and later became board certified in Lifestyle Medicine by the American College of Lifestyle Medicine. She's now developing a non-hormonal contraceptive device so patients everywhere can have access to safe, reliable birth control that doesn't compromise health.
The Better Ring
We are developing a non-hormonal, reliable, reusable, convenient and user-controlled contraceptive ring that will double as an emergency contraceptive. We're focused on providing better quality of life and greater autonomy to women, girls and people with diverse gender identities, so their sexual and reproductive rights are upheld.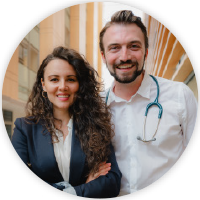 ACCELERATOR AWARD FOR HEALTH INNOVATION
$50,000
Dr. David Hodgson, CMO and Co-Founder, Hollo Medical
---
Dr. David Hodgson is a first-year radiology resident in Halifax and Chief Medical Officer of Hollo Medical. His background as a Professional Engineer and passion for innovation led him to invent a radioactive glass microsphere delivery device, now used to treat patients suffering with liver cancer. Most recently, David represented Hollo in South Africa, where he won first place by competing in the Global Student Entrepreneur Awards, also featured in the web series "Start it up" on YouTube. When "off-duty", David loves spending time with his two pups, Bosco and Rocky, baking Pizza and exploring wooded trails by bike.
Sara Fedullo, CEO and Co-Founder, Hollo Medical
---
Sara Fedullo is the Chief Executive Officer of Hollo Medical. She has a background in Chemical and Process Engineering, which led her to work on 3D printed radiotherapy solutions, for patients undergoing cancer treatment. Originally from the south of Italy and a recent Canadian citizen, Sara is the first in her family to graduate with a STEM degree, as well as the first to pursue entrepreneurship. She is passionate about supporting others and has recently started the initiative "Leaders Talk", which gathers a community of women entrepreneurs eager to support others like them.
Bre-Z Chamber™ - a portable chamber for inhaler users
Ninety per cent of inhaler users do not receive their medication correctly, and the current solutions (spacers/chambers) are too large and inconvenient, leading to only 10 per cent of patients using them. The Bre-Z Chamber™ fits in a pocket and can deliver more medication, resulting in reduced hospitalizations and preventable deaths.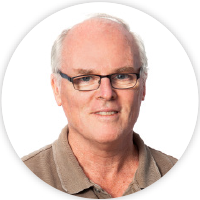 RISING INNOVATOR AWARD FOR HEALTH
$20,000
Dr. Stephen Beed, Professor Anesthesia and Critical Care Medicine, Dalhousie University; CEO / CMO and Founder Melior Motus
---
Dr. Stephen Beed is a Dalhousie graduate who began his career at Harvard University, having completed specialty training at Massachusetts General Hospital in Anesthesia and critical care medicine. He was on staff at Brigham and Women's Hospital where he helped set up their first training program in surgical critical care. Stephen returned to Halifax and has had numerous leadership positions including head of critical care medicine, program director for critical care and medical director of the provincial organ and tissue donation program. His efforts have been recognized in many ways including being named a designated founder of critical care medicine by the Royal College of Physicians and Surgeons of Canada. Stephen has just completed a two-year term as the President of the International Society of Organ Donation and Procurement, and self-proclaims as finding himself a medical entrepreneur accidentally.
Stretcher lift system
Mechanical (ceiling) lifts are not present in operating rooms. Millions of patients undergoing surgery must be manually moved and positioned, by healthcare professionals, frequently resulting in back and shoulder injuries to the team which costs the healthcare system millions and contributes to staff shortages. The stretcher lift system allows a two-person team to quickly and efficiently move and reposition patients in the OR, or anywhere in the hospital, with no risk of injury to staff.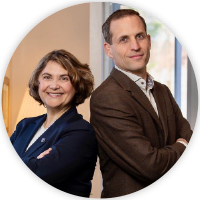 ONES TO WATCH
$10,000
Dr. Gabriela Ilie, Associate Professor and Soillse Scientist in Cancer Quality of Life Research, Dalhousie University
---
Dr. Gabriela Ilie is a prominent scientist specializing in Cancer Quality-of-Life Research, playing a pivotal role in advancing CancerPEP's scientific evolution and real-world application. With a wealth of experience in the field of prostate cancer research and her role as a Psychology Professor teaching over 25,000 students in 86 courses at the University of Toronto, Gabriela brings unmatched expertise and an unwavering commitment to enhancing the well-being of cancer patients. Her profound contributions underpin the program's evidence-based methodology, numerous publications, and its substantial positive influence on the lives of those it serves.
Dr. Rob Rutledge, Radiation Oncologist, QEII; Associate Professor of Medicine, Dalhousie University
---
Dr. Rob Rutledge has specialized in treating breast, genitourinary, and pediatric cancer in Halifax since 1996. His interest in the science supporting the benefits of healthy lifestyle habits, complementary healing techniques, and the attributes of remarkable cancer survivors was sparked during medical school when he read the book "Love, Medicine, and Miracles." Rob has delivered hundreds of free public talks and seminars, organized 68 retreats in 30 cities, and empowered thousands of people worldwide affected by cancer. He suffers from the concurrent addictions of tennis and golf.
CancerPEP: Revolutionizing Health Care Through Patient Empowerment
CancerPEP revolutionizes cancer care by empowering patients with knowledge, daily training, and personalized support. The goal of this science-based program is to improve the short and long-term mental and physical health of cancer survivors, enhance cancer outcomes, and save healthcare resources - setting a new standard in local and global patient-centred care.

ONES TO WATCH
$10,000
Ben Garvey, CEO, FIVAMed
---
Ben and his engineering company Enginuity have been fixtures in the Atlantic Canadian Innovation ecosystem for two decades, developing hundreds of solutions for diverse industries and clients. As a mechanical engineer and business leader, he's been exposed to myriad challenges and obstacles and has assembled teams and provided solutions along the way to continue moving the projects ahead and to success. His approach is first principles' science based, goal oriented and slightly irreverent. He starts with curiosity and the question – why not? And the usual answer is 'we can do this, let's go'.
FIVAFlow – Next Generation IV Monitoring
Over one million IV bags are used every day. As many as 50 per cent of gravity fed IV systems run dry without being detected, resulting in potentially significant impact to patient outcomes. FIVAFlow addresses this risk and provides an easy and affordable solution to clinicians and organizations.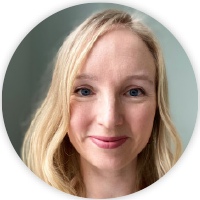 ONES TO WATCH
$10,000
Dr. Emily Johnston, Clinical Pharmacist in Orthopedics + Pain Coach Founder and CEO
---
Emily Johnston is a Clinical Pharmacist with Nova Scotia Health, caring for patients on the Orthopedic Surgery Trauma Unit. She also works closely with the Orthopedic Research team focusing on post-operative pain control. Emily graduated from Dalhousie with her Pharmacy Degree in 2008 and began her career as a community pharmacist. During this time, she completed her PharmD through the University of Florida and transitioned to her current role in acute care in 2018. Hailing from Cape Breton, Emily loves the ocean. She is a proud mom of two who have been some of her biggest champions in this venture as Pain Coach founder.
Pain Coach: Personalized Post-Operative Pain Management
Pain Coach is an integrated web-based and mobile application that provides personalized pain management plans to knee and hip arthroplasty surgeons and their patients. Despite more regulations, opioids continue to be the backbone of post-operative recovery globally. We want to make pain management easier for all people, while reducing opioid use, healthcare burden and improving access.
MEET YOUR

DEN CHAIR, HOST, AND JUDGES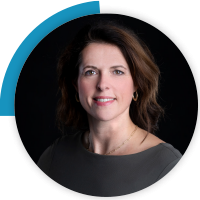 MELANIE NADEAU
CEO, Cove | Chair, QEII Foundation's Innovation Den
Melanie Nadeau is a trailblazer and recognized thought-leader. As the Chief Executive Officer for COVE, Melanie drives high-tech innovation and entrepreneurship in the marine sector. She is a firm believer that ideas become solutions, technologies become ventures, and opportunities become world-leading change. Melanie is an award-winning Canadian businesswoman who is an expert in the commercialization of emerging technologies into mature revenue generating engines. As a member of the QEII Foundation Board of Directors, Melanie has a passion for harnessing collective strengths to transform care through the QEII Health Sciences Centre.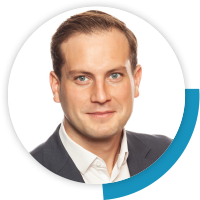 CAMERON CAMPBELL
Executive Director, Nova Scotia Health Innovation Hub | Host, Innovation Den
Cameron Campbell is an experienced health transformation and policy leader with expertise driving strategic initiatives, managing major projects, and implementing innovative technologies. He currently oversees programming, partnerships, and creating a dynamic bridge with the broader Nova Scotia Health system. Having spent time in both the private and public sector, he has had the opportunity to shape and develop evidence-based recommendations and create sophisticated programs to support the continued improvement of clinical services. Cameron is known for his innovative, solutions-based mindset, being committed to bettering teams, and engaging with stakeholders and communities through open, consultative dialogue and big picture thinking. He lives in Halifax with his partner Ashley and their 18-month-old son. He has a passion for everything outdoors and loves to camp, hike, and trail run.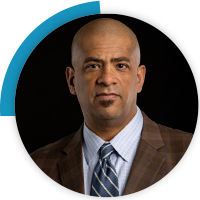 DR. COLIN AUDAIN
Anesthesia Site Chief, QEII's Victoria General Hospital | Judge, Innovation Den
Dr. Audain is very familiar with refining systems through innovative problem-solving. For more than 10 years, he was the physician responsible for scheduling more than 80 physicians for 40 operating rooms and clinics throughout five sites, with his critical decision-making on proper allocation leading to lives saved, reduced wait times, and operating room staying open. A proud Dalhousie Medical School alumnus, along with specialty training at Memorial University of Newfoundland, Dr. Audain was recently named President of Doctors Nova Scotia. A husband and father to two children, you will also find Dr. Audain on the soccer field, playing and coaching a sport he loves.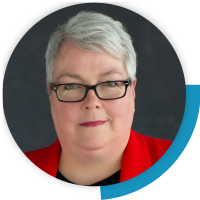 CATHY BENNETT
Founding and General partner, Sandpiper Ventures | Judge, Innovation Den
A recipient of the Top 25 Women of Influence, Cathy Bennett is disrupting the venture capital environment. She is one of the founding and co-managing partners at Sandpiper Ventures, a venture capital fund created to invest in women and women's innovation - one of the first venture capital funds in Canada investing in women-led companies. With 35 years of business leadership, she has served on more than a dozen private and public corporate boards related to real estate, natural resources, manufacturing, industrial construction, technology, and business services. Cathy has also spent significant time in the Newfoundland and Labrador political landscape, serving in Cabinet in various roles including Minister of Finance and Minister Responsible for the Status of Women.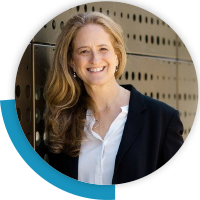 CHÈRE CHAPMAN
Co-founder and CEO, Ardea Outcomes | Judge, Innovation Den
Originally from New Brunswick, Chère Chapman completed her biology degree from the University of King's College and set out for a year in rural Japan as part of a global teaching and cross-cultural exchange program. After completing her master's at the University of Toronto, Chère returned to Asia as an HIV/AIDS epidemiologist. Over the next decade, she did an MBA at London Business School before starting a consultancy in Singapore and Vietnam to develop multi-stakeholder partnerships with international NGOs and Fortune 100 companies. Chère's Maritime roots pulled her back over 20 years later to co-found Ardea Outcomes, an organization driving change in pharmaceutical research. Chère is a committed director, having served on many boards including Touch Sala Bai, a charity fighting human trafficking in Cambodia. She is a former associate at Creative Destruction Lab Atlantic, a co-founder of Sandpiper Ventures as well as ONSIDE, a multi-stakeholder organization fostering inclusive innovation in Nova Scotia. Chère is a happy hiker and Asian food fanatic, activities enjoyed with her husband, four kids, and their pandemic puppy, Beetle.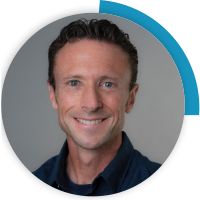 TRAVIS MCDONOUGH
Founder and President, The Program AI | Judge, Innovation Den
Travis McDonough was the CEO and founder of Kinduct Technologies Inc, a Canadian software company that specialized in human performance in professional sports and clinical health applications. After selling Kinduct to a Silicon Valley company, Travis moved on to Movella Canada, a full-stack hardware, software, and data analytics company. More recently Travis has founded a new technology company with a mission to help improve the health of communities around the world by leveraging a Gamified Wellness Engagement Platform. His passion is helping people all over the world make data-driven decisions about their health, training, and physical performance. Travis has a long list of both company and personal awards such as Company of the Year, Best Places to Work Award, and Top 50 CEO Award. He is an active community volunteer in sports and raising funds for various charities and enjoys mentoring the next generation of local technology founders and CEOs.
For more information on the QEII Foundation's Innovation Den, please contact Nancy.Farmer@QE2Foundation.ca