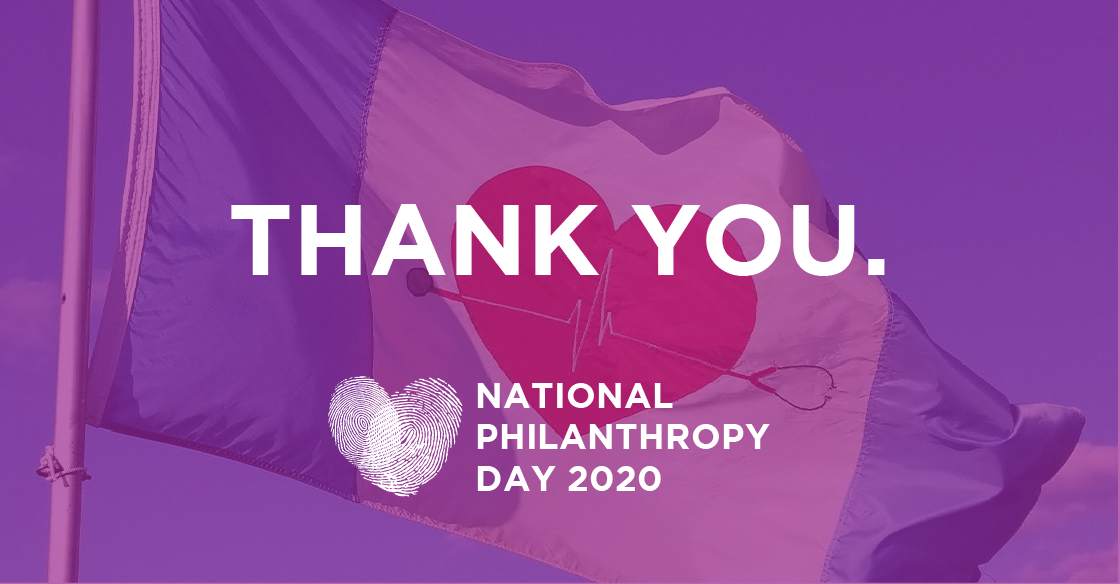 Taking place on November 15, National Philanthropy Day is a special day to celebrate giving and the impact that generous supporters, like you, are making in our community.
In 2019-2020, our generous donor community raised
$9.9 million net
to advance care at the QEII
Donors touch the full spectrum of healthcare at the QEII – from treatment rooms where lives are saved, to the warm blanket wrapped around a patient following surgery. This year, our donors ensured the QEII had the best PET-CT extended field of view technology – for the best diagnostic imaging in cancer. Together we funded Atlantic Canada's first surgical robot and supported vital research – like a project treating short circuits in the heart. That's just naming a few advancements that donors – like you – made possible.
But something really special happened this year, when COVID-19 hit Nova Scotia. Everyone was impacted by the virus, and so many found solace in helping their community – and so our QEII COVID-19 Response Fund was born.
New supporters and longtime Foundation friends rallied to support frontline workers and patients alike. From straight-up donations to proceeds from beer, apparel, candles, coffee and more – our community showed up. Funds raised for COVID-19 response connected frontline workers to vital equipment, helped patients access safe monitoring at home and helped ignite local research.
Miriah built her business with community in mind. While every piece of her apparel is connected to doing social good, she never dreamed of creating a viral product.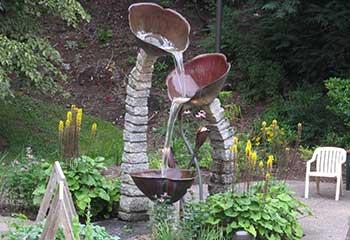 Royal Canadian Legions and Canadian Forces organizations contributed an incredible $64,538 last year to support Camp Hill Veterans Memorial Building residents and their garden, here at the QEII. Click to learn more about the Memorial Garden and their special Virtual Tulips fundraiser.
Abby, Noah and Sullivan sparked an incredible $1,300 in donations for COVID-19 response when they spent the entire day on their backyard trampoline for a "last to leave" challenge – in an ode to Dr. Strang's stay-at-home guidelines.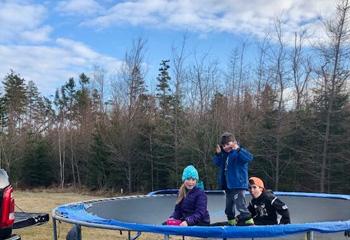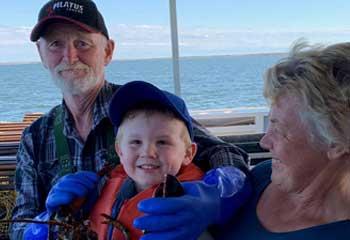 Prince Edward Islanders Brian Locke and his wife Ellen used their creativity and resourcefulness to give discarded lobster traps a second life—all for a meaningful cause!
As cases of COVID-19 started to increase in Nova Scotia, they decided they knew where their lobster trap creations could make an impact.
Inspired by Premier Stephen McNeil and Dr. Robert Strang, Sawyer Burke decided to take the $20 in his wallet and donate it to the QEII Foundation's COVID–19 fund.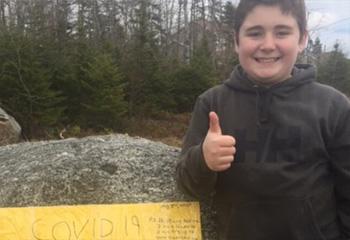 After hearing about our QEII COVID-19 Response Fund on the news, nine-year-old Miranda was inspired to show her support and raise funds for the cause by holding an online art auction. She created a series of colourful paintings including Taco Cat and Cupcake in a Sunset, raising an impressive $124.80!
The Flag Shop wanted to support our healthcare heroes on the front lines amid the COVID-19 pandemic. A portion of sales from their Healthcare Hero flags support the QEII COVID-19 Response Fund.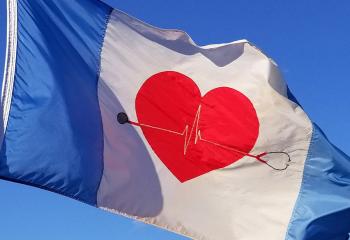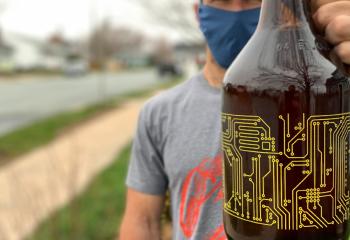 In the early days of COVID-19, Good Robot Brewing Company created a new brew called the FrontLiner – a nod to those working on the front lines every day in health care. A dry-hopped Belgian ale, the FrontLiner is citrusy, sweet and spicy – with 50 per cent of proceeds supporting the QEII Foundation's COVID-19 Response Fund.
---
Our donors are champions for a healthier, stronger Atlantic Canada. There are many ways to get involved and contribute to better health care in our region.