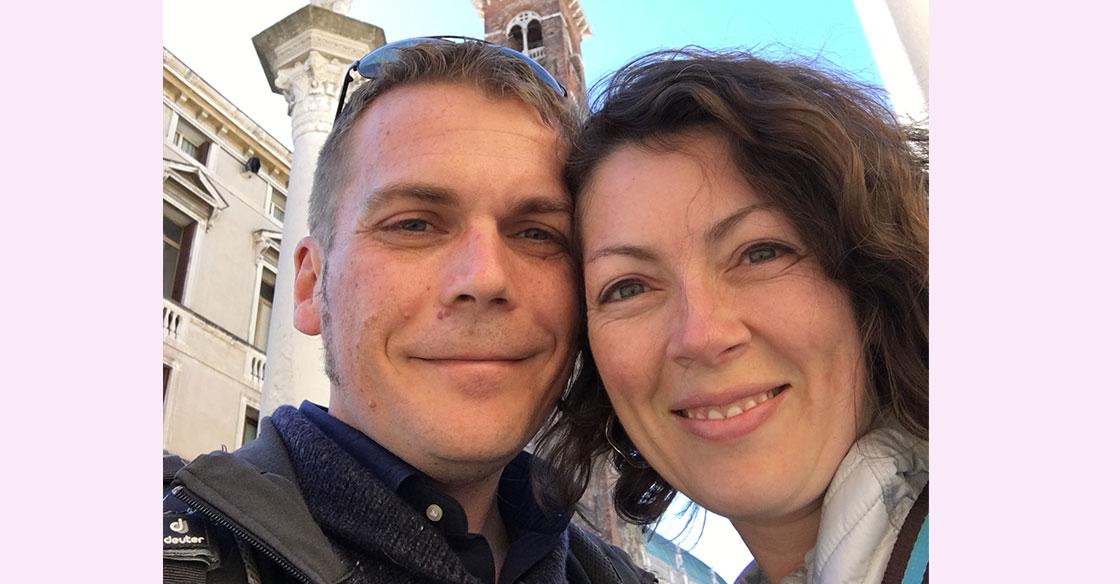 Forty-three-year-old defence scientist, Warren Connors, has spent most of his career dedicated to robotics.
He leads a research team who develop and test unmanned robotic systems that detect underwater mines with incredible accuracy.
Innovation in robotics has transformed many industries across the globe, including naval mine warfare and defence. Warren has seen it firsthand, many times through his work here in Nova Scotia and the three and a half years he spent in La Spezia, Italy with NATO's centre for maritime research.
Despite his vast work with robotics, it wasn't until he was diagnosed with kidney cancer that Warren realized robot-assisted surgery was an option, here, in Atlantic Canada.
Following a shock diagnosis of two, large cancerous tumours – one on each kidney – Warren became the first patient in Atlantic Canada to undergo two robotic surgeries.
Warren credits his surgeon, Dr. Ricardo Rendon, and the QEII team for saving his kidneys…and his life.
"Rather than just removing the kidneys due to the size of the tumors, Dr. Rendon was concerned about my age and quality of life," says Warren. "They were able to save 40 per cent of the worst affected kidney, whereas I may have lost it without such a talented surgeon and access to surgical robotics."
During robotic surgery, every movement made by the surgeon's hands is then translated into very fine movements inside the patient; movements so tiny and precise they would not be possible with the human hand.
This results in many advantages for patients, including shorter hospital stays and recovery times, less risk of infection, less pain, decreased risk of cancer recurring and advancing, and quicker return to work and normal activities.
Warren is a prime example of those game-changing benefits: "I am not only healthy with no loss of kidney function, but I returned to work only a few months after finding out about my cancer."
Robot-assisted surgery is heralded as one of the most effective tools to treat certain cancers, like kidney, prostate and gynecological cancer. To date, more than 200 robotic surgeries have been performed at the QEII Health Sciences Centre, including the two that saved Warren's kidneys.
"The QEII's surgical robotics program – combined with the world-class talent that advanced medical technologies attract – benefit the community greatly. I am proof of this," says Warren.
The Halifax-resident is back to work full-swing, leading his own team of robotics experts.
He's cancer-free and feels incredibly grateful to the generous donors whose support introduced this innovative treatment option in our region. He's also thankful for the QEII's urology team, the QEII Foundation and all the people in his life who helped him through this experience.
"I'm only one case – there's so many others who have greatly benefitted from this robotics program," says Warren. "We need to ensure that we never loose these capabilities and talent."
The impact of our QEII Foundation donors is felt on the frontlines each day, with every robotic procedure performed and healthcare journey changed like Warren's.
"If it wasn't for the kind people who donated, I wouldn't have been able to return to a normal life so quickly, and they may not have been as successful in removing my cancer," says Warren.
"It's hard to understate how many people like me you have helped – I will always be grateful for that."
To learn more about the QEII Foundation's surgical robotics campaign or to donate today, visit: QE2Robotics.ca. 
You might also be interested in...