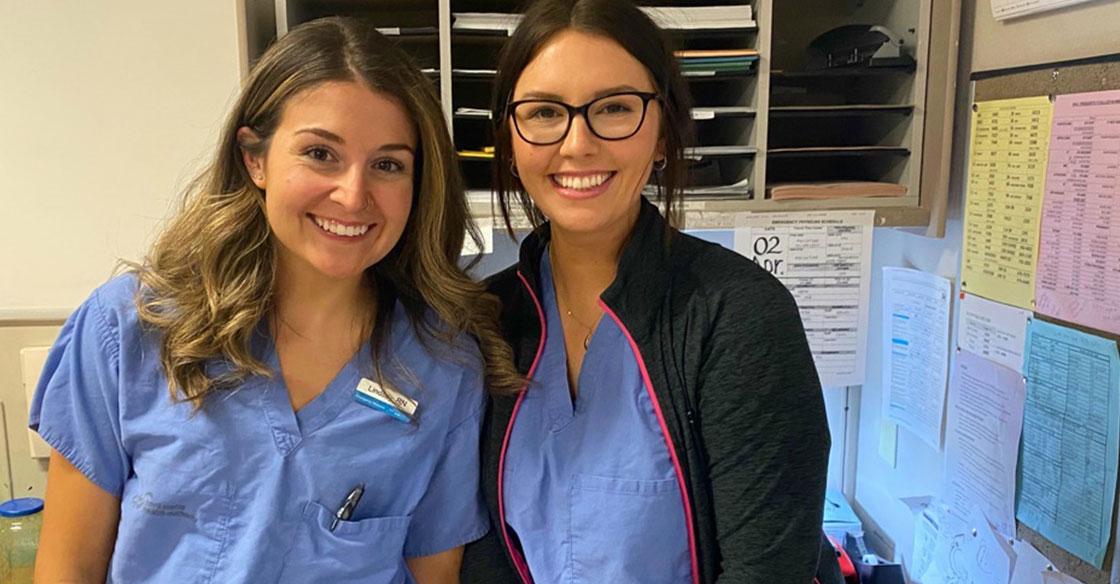 Healthcare heroes and registered nurses, Lindsay Crain and Clare Kelly at the QEII Health Sciences Centre's Emergency Department in the Halifax Infirmary  - Contributed
In these unusual times, your monthly donations and ongoing generosity have never been more important – and we thank you. 

COVID-19 has changed many things, but the dedication of our healthcare teams is stronger than ever before. Your ongoing donations give these health heroes the resources they need to provide exceptional patient care at the QEII Health Sciences Centre, even in the face of a pandemic.

Over the last several weeks, we've seen QEII Foundation donors come together more than ever to help ensure patients and healthcare teams are receiving the best possible support.

We wanted to share some of those stories below to provide you with positivity and inspiration during these uncertain times. You can also click here to learn how you can share a message of gratitude with health heroes on the front lines.
Thank you for being a donor to the QEII Foundation and for ensuring that patients and healthcare teams at the QEII can be stronger than ever before.
Sincerely,
Cassandra Hanson
Charitable Giving Advisor, QEII Foundation
If you received a postcard from us and would like to receive communications from us by email in the future, click here to sign up for our newsletter!
You might also be interested in...