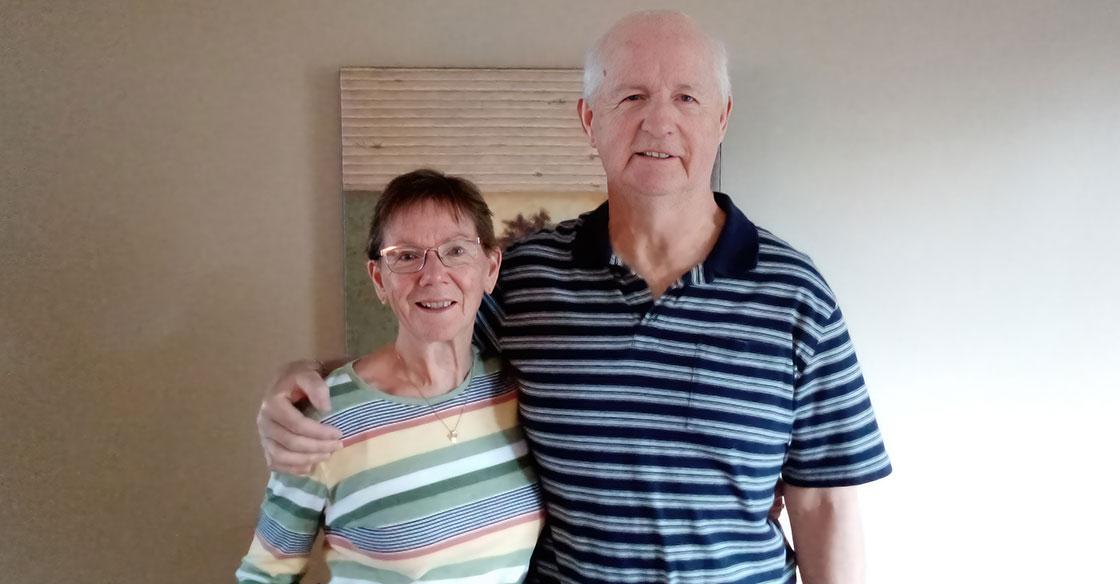 Health is our greatest possession but it is not valued until sickness comes. As Atlantic Canadians, we are so fortunate to have available to us, a world-class healthcare facility in the QEII hospital, in those times of sickness. During those times, when stress levels have peaked, it is reassuring to know that the patient is being treated by a team of professionals, who collaborate to find the best solution for the patient and openly communicate that with the family.
Our personal experience was with the QEII's Neurology Department in 2006 and again in 2020 when my husband, Tim, had deep brain stimulation surgeries. The results of those surgeries is nothing short of amazing for which we will be eternally grateful.
Our monthly donation is a small token of our appreciation, but we felt it was imperative to go beyond that and have left a large portion of our estate to the QEII Foundation.
It takes the power of a community to support a leading healthcare facility and we are pleased to be able to do our part.
If our donation through our wills helps improve only one person's health and life, that will be our legacy and what could be better than that?
---
Nancy and Tim Williston, who credit the QEII for giving them their lives back after Tim received deep-brain stimulation for dystonia; a neurological disorder that causes constant and violent shaking of the head. The couple have been longtime supporters of the QEII Foundation, including their monthly donations in support of movement disorder care.

Nancy and Tim's decision to arrange charitable gifts in their wills makes them QEII Legends – joining a growing number of individuals who are pledging their commitment to the future of medicine and care at the QEII Health Sciences Centre. Learn more here >>