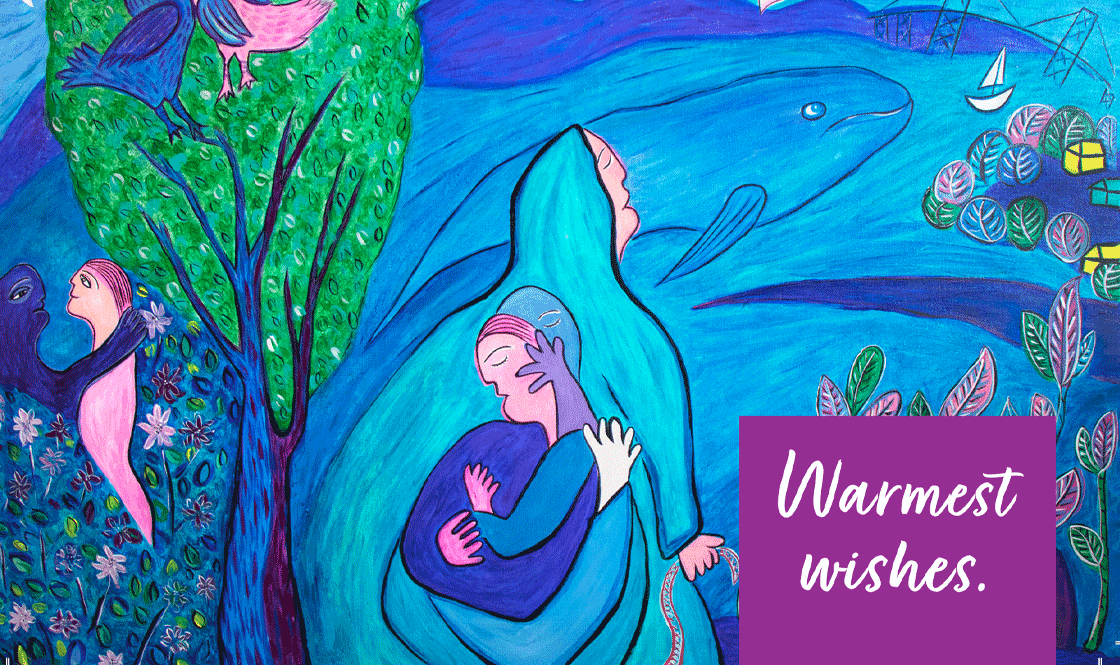 2020 has taught us many things - but perhaps chief among them, is the true value of health and wellness. Now more than ever, we are grateful for the dedicated and generous community behind the QEII Health Sciences Centre.
While 2020 has been a challenging year for so many in our community, it has also been a year where our donors and supporters generously supported the QEII in the most incredible and creative ways. Our community, and people like you, have helped us achieve remarkable impact this year. 
We raised over $500,000 for COVID-19 response efforts at the QEII – assuring our #QE2HealthHeroes had the tools and equipment they needed. Our surgical robotics campaign is within sight of its $8.1 million goal, bringing this advanced technology to Atlantic Canadians for the first time. Our Ride for Cancer community brought more than 900 riders together – safely – and raised more than $1.2 million net for cancer care at the QEII.
These are just a few examples of what we've achieved as a community in 2020.
Champions for health care rallied their communities around our cause, made generous donations, helped spread good news stories from the QEII - and some even helped us create our holiday cards.
A special thank you goes out to the talented artists who generously shared their artwork for this year's holiday cards. These artists are champions for moving health care forward in their own creative ways.
Featured in the banner image above is a piece called Kūn by Colin Chen, based on Chinese folklore about the giant fish (Kūn) who transforms into a bird. Colin imagines the fish soaring over the Halifax harbour, close to his home, as you can see the bridge peeping out in the top corner. Colin is a QEII Foundation supporter and artist, learn more about Colin's story here.
Another champion in our community is 9-year-old Miranda. Miranda shared her artwork for our holiday card where she imagines how Santa's reindeer will be staying safe this year — by wearing masks! One of our youngest supporters, Miranda creates one-of-a-kind artwork to raise funds for our QEII COVID-19 Response Fund.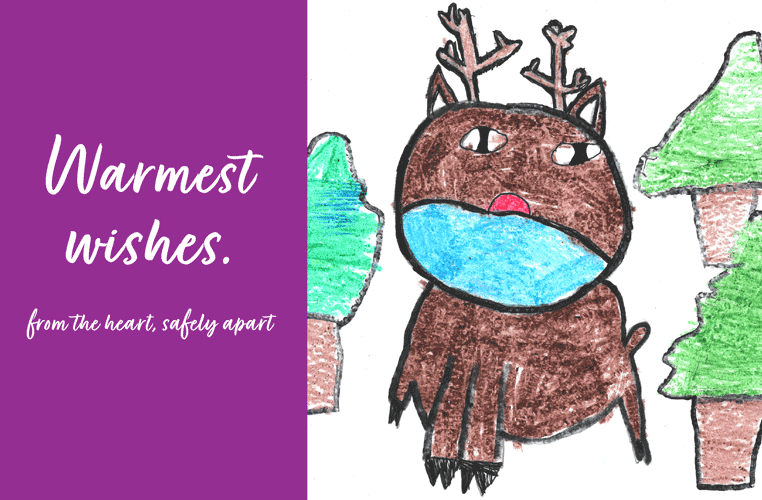 Our third holiday card variation this year features photography by Dr. Stephen Phillips, QEII physician, long-time friend of the Foundation and generous supporter. Not only has Dr. Phillips shared his winter-wonderland photography with us this year, he also created a calendar featuring the horses of Sable Island in support of stroke clinical care and staff education. Learn more about Dr. Phillips' fundraiser here.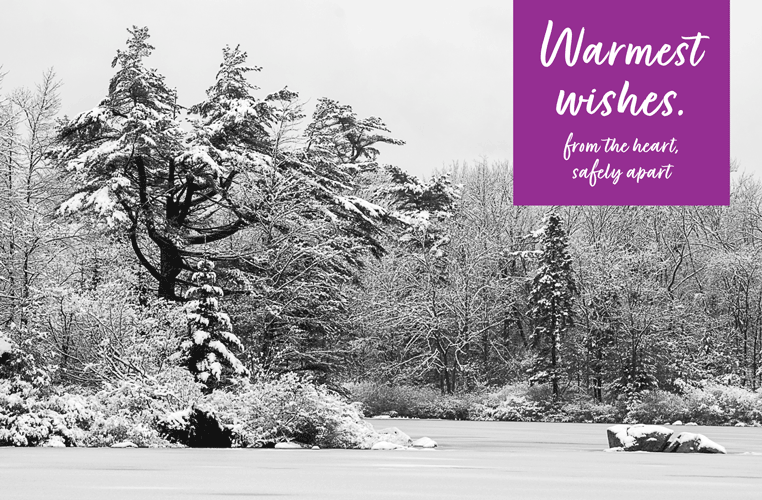 Thank you to each and every person, community group and organization that supported the QEII Foundation and helped advance health care for Atlantic Canadians in 2020.
Wishing you well for a warm & bright 2021.