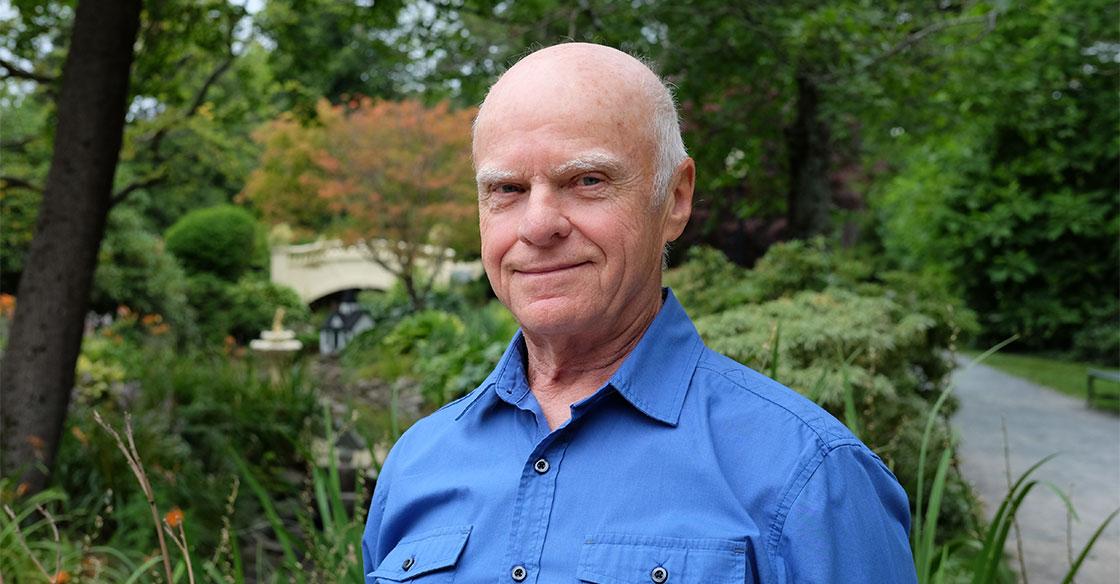 As an active and healthy 72 year old, I never thought I'd be the one receiving a prostate cancer diagnosis.
But even more, I never thought robot-assisted technology would play a part in saving my life.
I was the second individual to receive robot-assisted surgery at the QEII Health Sciences Centre.
I didn't know anything about this new tool, but I had full confidence in my incredible surgeon, Dr. Ross Mason.
As I lay on the operating table, Dr. Mason sat a few feet away at a computer console, operating robotic arms with precision beyond what a human hand can offer.
Before the QEII Foundation started raising funds for robot-assisted surgery, I would've needed a large five-inch incision to my abdomen to remove my prostate and spend several days in hospital in order to have this procedure.
Because of this new technology, I was able to leave the hospital after just one day, with nothing more than a few tiny incisions and a Band Aid. Without complications, infection, or pain.
We need this technology to stay here at the QEII. By giving a gift to robot-assisted surgery, you can make a meaningful impact on families whose lives are touched by prostate cancer – like mine.
While my journey with prostate cancer is not complete, as follow-up radiation is in progress, recovery from surgery using this equipment was quick and painless, saving the need for more nursing care and hospital space needed by others.
I do hope others will benefit, as I have, from this amazing equipment and the skilled hands that operate it.
You can change the lives of families touched by cancer, like mine, by making a donation at QE2Robotics.ca
In case you missed it...
You might also be interested in...