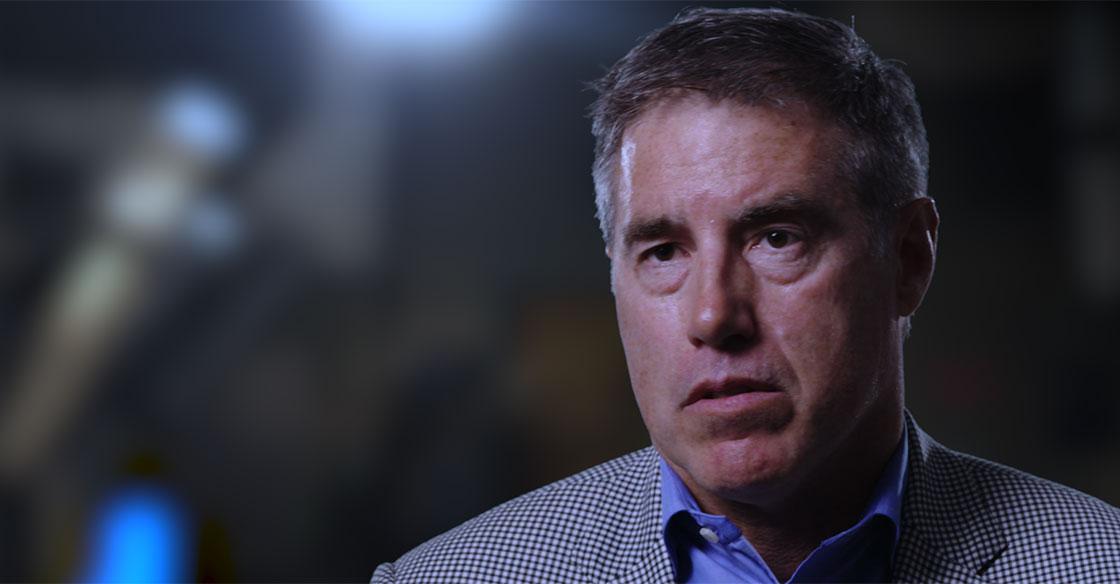 Donnie Clow – President and CEO of Crombie REIT, QEII Foundation Volunteer Board Trustee & Surgical Robotics Campaign Chair
Cancer is a tough thing. For anybody. I'm a tough guy, but to be honest, the moment I found out I had cancer, it shook my whole world.
I was diagnosed with prostate cancer in 2013 and lost my brother-in-law, Kevin, to kidney cancer three years later. These were the toughest moments we've ever experienced as a family.
I'm President and CEO of Crombie REIT. I'm also volunteer chair of the QEII Foundation's $8.1 million fundraising campaign for robot-assisted surgery.
This technology is revolutionizing the way our healthcare teams treat cancer and it's a project that I'm proud to champion.
The opportunity
Robot-assisted surgery is one of the most effective tools to treat some cancers. This treatment option has never been available, here, in Atlantic Canada…until now.
The QEII Foundation has been able to bring this game-changing technology to the QEII Health Sciences Centre on trial – thanks to the support of several families, including my own, who have been touched by cancer and saw a need.
As part of this trial, robot-assisted surgery is now available for prostate cancer, kidney cancer and gynecological cancer patients at the QEII. And thanks to this technology, surgical care in Atlantic Canada has never been so precise.
We have an incredible opportunity to keep this robotics technology here at home for all of us and to expand it to other types of cancer surgeries. But we need the support of generous donors – those who want to invest in game-changing care – to get us there.
This is a project that will be 100 per cent funded by donors in our community.
I never thought that I'd be the one receiving a cancer diagnosis, but 1 in 2 Atlantic Canadians will receive news like this in their lifetime. It could be you, your employee, your family, or your friends. And having robot-assisted surgery at the QEII could change the treatment options that are available to them.
If you or a loved one has been touched by cancer, please consider joining me and donate today to ensure this technology is here to stay.
To learn more about robot-assisted surgery or to donate today visit QE2Robotics.ca.
You might be interested in...