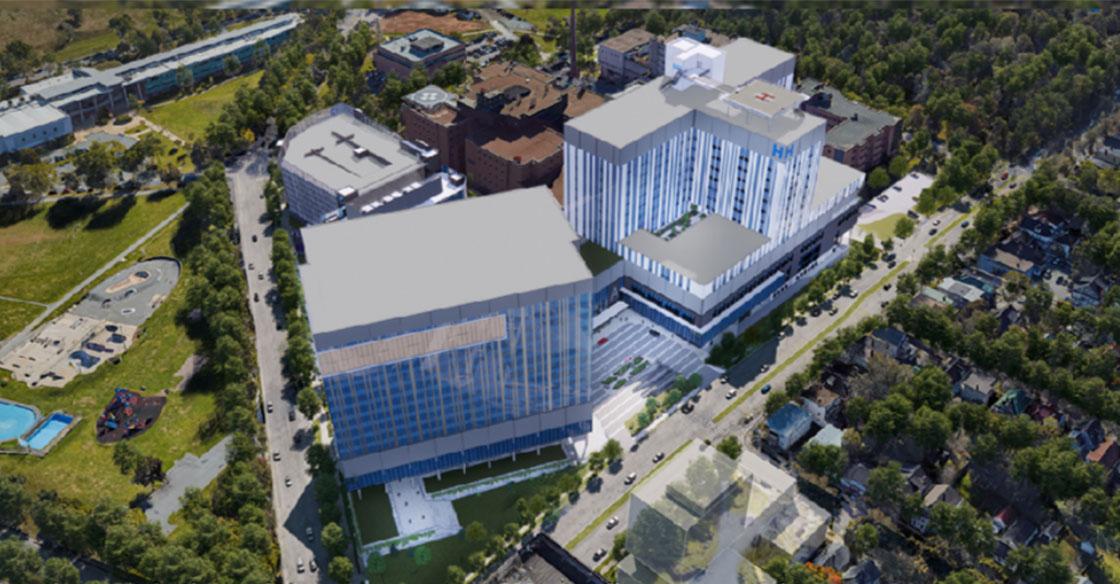 Government recently announced accelerated plans to redevelop the QEII's Halifax Infirmary site; an ambitious, healthcare infrastructure plan that will add more beds, operating rooms, an expanded emergency department and more at the QEII Health Sciences Centre. The initiative will ultimately move patient care entirely from the Victoria General site and help ensure the most modern, state-of-the-art facilities are available for QEII patients and healthcare teams.
In this Q&A, Dr. Christine Short shares some highlights of Atlantic Canada's largest-ever healthcare redevelopment plan, how it's expanding to meet future patient needs, and the role QEII Foundation donors are playing.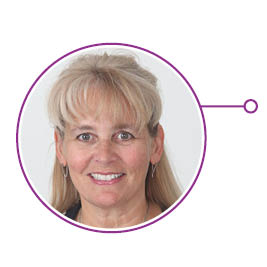 Q: What inspired these new, accelerated plans for the transformation of the QEII campus?
A: There's been significant progress to date with the QEII redevelopment project, but with Nova Scotia's increasing population, it became clear that the original plan and project scope needed to evolve, expand and move faster to provide the most forward-thinking care for patients and their families.
These expanded plans incorporate the original work and reflect the needs of our growing population, both across the province and within Halifax, which could increase by 29 per cent by 2043. These plans also aim to move patients and healthcare providers out of the Victoria General site sooner; aging buildings facing considerable infrastructure challenges.
Q: What have been some of the biggest milestones of the QEII redevelopment project so far?
A: Big highlights include the opening of the Stewart E. Allen Hybrid OR last fall, which is Atlantic Canada's first-ever hybrid operating room and was supported by QEII Foundation donors. The recent expansion of the QEII's interventional radiology suites is another significant initiative that's allowing teams to treat more patients and a direct result of donor generosity.
More recent highlights include new renovations and additions to the Halifax Infirmary's Summer Street entrance, like the new parkade, pedway and expansion of the Infirmary's lobby and vestibule. In the coming weeks, construction will begin to prepare for a new acute care tower, lab, and emergency department; all major milestones for the overall project.
Q: Why should patients and families be excited about this project?
A: This is about system-wide transformation and improving access to state-of-the-art care for over one million patient visits each year to the QEII.
This is a once-in-a-generation undertaking to modernize health care. For the QEII, this means up to 216 new patient beds, 16 new operating rooms, a new emergency department, a new cancer centre, a new lab, a new heart health centre, leading-edge technology like surgical robotics, world-class research and simulation learning spaces and much, much more.
There's many exciting advances on the horizon that will ultimately help ensure that people receive the best care now and when they need it.
Q: The redevelopment was a catalyst for the QEII Foundation's $100-million We Are fundraising campaign. How are donors helping to transform health care through this project?
A:  Many generous donors have already supported this project, impacting many areas of care and research throughout the QEII and beyond. 
As we enter this next significant phase of the redevelopment, government is funding the infrastructure and spaces for this new, reimagined hospital campus. Among many things, donors will help equip these new state-of-the-art facilities with the most advanced equipment and technology available – elevating care in ways that otherwise wouldn't be possible.
---
Dr. Christine Short is the Senior Medical Director of Redevelopment for Nova Scotia Health (Central Zone).