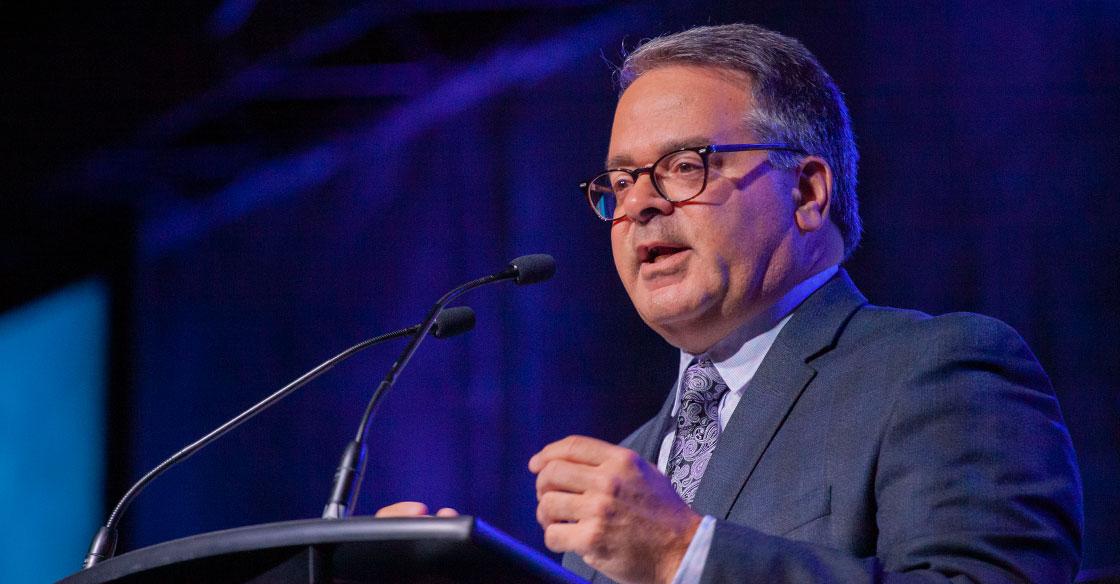 The family's reason for giving is a personal one: Dr. Conter lost his father to cancer when he was just 69 years old.
An estimated one in seven men in Nova Scotia will be diagnosed with prostate cancer in their lifetime. Robot-assisted surgery is widely endorsed by physicians around the globe for the superior benefits it provides for prostate cancer patients who undergo a prostatectomy; a procedure that removes part or all of the prostate gland.
Dr. Conter's donation is unlocking this critical treatment option for families who are touched by this devastating disease – like his own. His generosity also comes full circle as the family physician is now referring his own patients for robot-assisted surgery at the QEII.
With more than 34 years' experience in family medicine, this is the first time that Dr. Conter has been able to offer robot-assisted surgery as a treatment option for his patients in their own backyard.
"I've already referred one of my patients for robot-assisted surgery and that procedure was a success," he says. "To know that my patients will have access to state-of-the-art technology and the best treatment options available close to home – how could I not take part in this campaign?"
Thanks to the generosity of Dr. Conter and his family, we have an opportunity to keep Atlantic Canada's first surgical robot at the QEII and continue to transform cancer care for our loved ones.
Update: The community rose to the challenge to raise over $100,000, matching the Conter family's generous donation to make an incredible $200,000 impact to help fund Atlantic Canada's first surgical robotics technology at the QEII. Read more.
You can support the one in seven with a gift today. Donate now at QE2Robotics.ca.
You might be interested in...