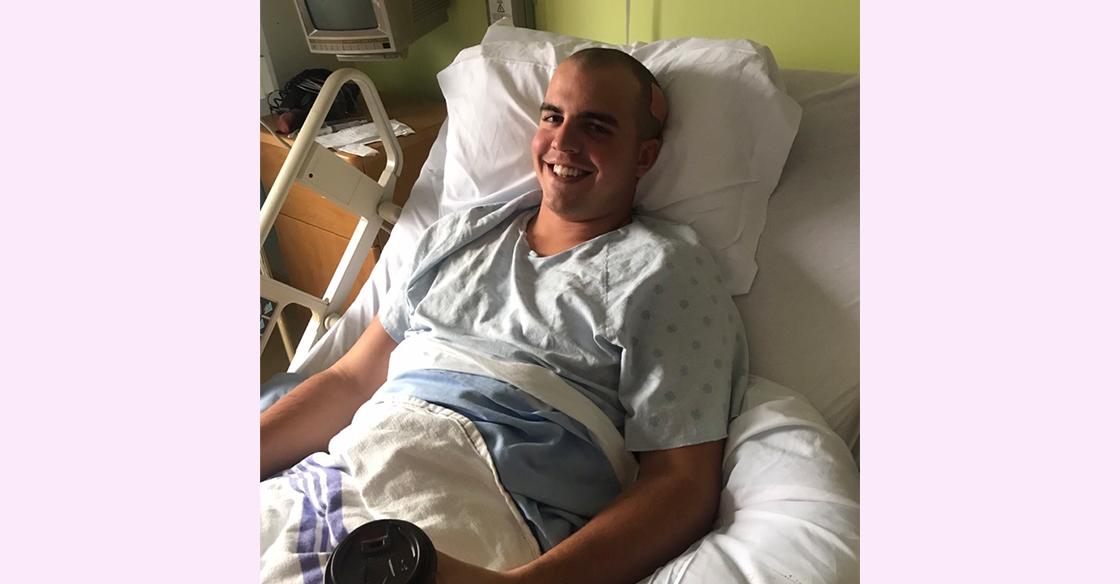 Jordan Rushton, QEII IMCU patient
When 3D brain-mapping technology was first introduced to the QEII's neurosurgery teams, it changed the game.
Prior to receiving this leading-edge surgical navigation technology, detailed planning for brain surgeries took place in the operating room, with the patient. Thanks to the generosity of donors like you, this vital step can now take place before a team – including nurses, surgeons, anesthesiologists and other key players – ever set foot in the OR. Not only does this reduce the time a patient spends under anesthesia, but it cuts OR time in half.
This means that the number of brain surgeries that can be performed each day at the QEII Health Sciences Centre has doubled.
Each year, this pivotal technology touches the lives of countless brain surgery patients like Jordan Rushton. Life changed in an instant when the 22-year-old powerline technician was diagnosed with a brain tumour last June. He credits life-changing surgery and dedicated recovery time in the Neurosurgical Intermediate Care Unit (IMCU) – which was also donor-funded – for saving his life.
"I'm so grateful for the healthcare teams and donors who've made it all possible," says Jordan.