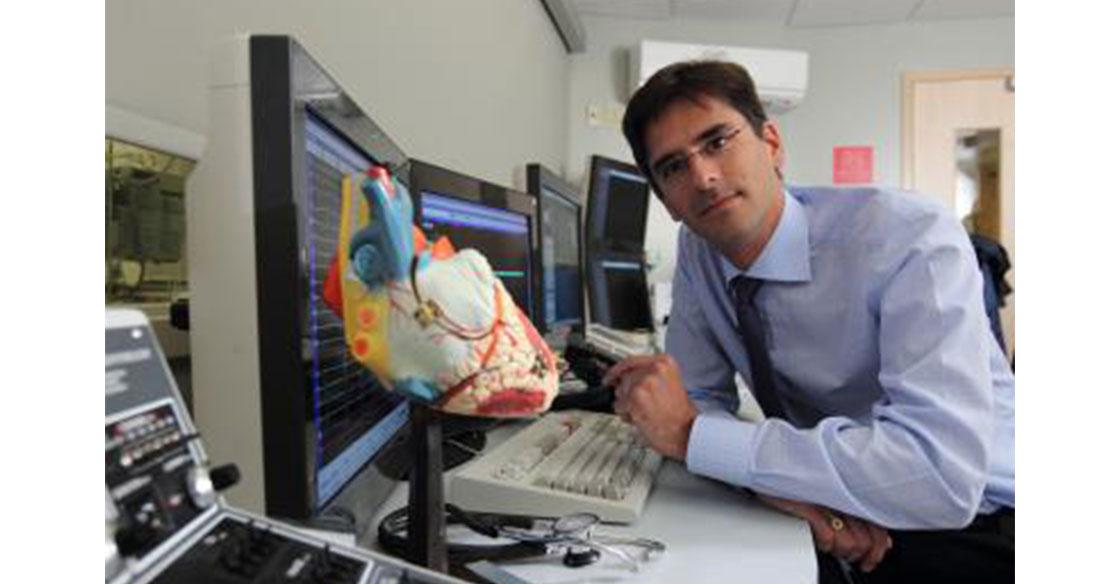 QEII Foundation donors are funding lifesaving heart research at the QEII Health Sciences Centre. A study by cardiologist, Dr. John Sapp, which compares the effectiveness of medication versus cardiac ablation in the treatment of the dangerous arrhythmia, ventricular tachycardia (VT), has been awarded $22,633.50 by QEII donors.
The VANISH2 (Ventricular Tachycardia Antiarrhythmics or Ablation In Structural Heart Disease 2) study aims to identify the best method for reducing ventricular arrhythmias in patients with prior heart attacks and implanted defibrillators. The study seeks to manage the risk of death and morbidity from ventricular arrhythmias in patients at the highest risk of recurrent arrhythmias: those with prior myocardial infarction and ventricular tachycardia.
The implantable defibrillator (ICD) has been one of the most important strides forward in the effort to reduce sudden death. Defibrillators do not, however, prevent life-threatening arrhythmias, but rather respond to them rapidly. This therapy is life-saving, yet comes with the cost: recurrent ICD shocks and high burden of ventricular arrhythmias are associated with increased mortality risk, and impairment of quality of life.
Understanding which therapy is best for patient care will result in better health outcomes for individuals with life-threatening ventricular arrhythmias. This research will permit patients and providers to make more informed evidence-based decisions, which in turn will optimize quality of life and survival. An integrated knowledge translation will also increase awareness of treatment options for VT among care providers, increasing referrals to appropriate specialty care when needed.
To read the abstract of Dr. Sapp's research study, click here.
Photo credit: Nova Scotia Health Authority