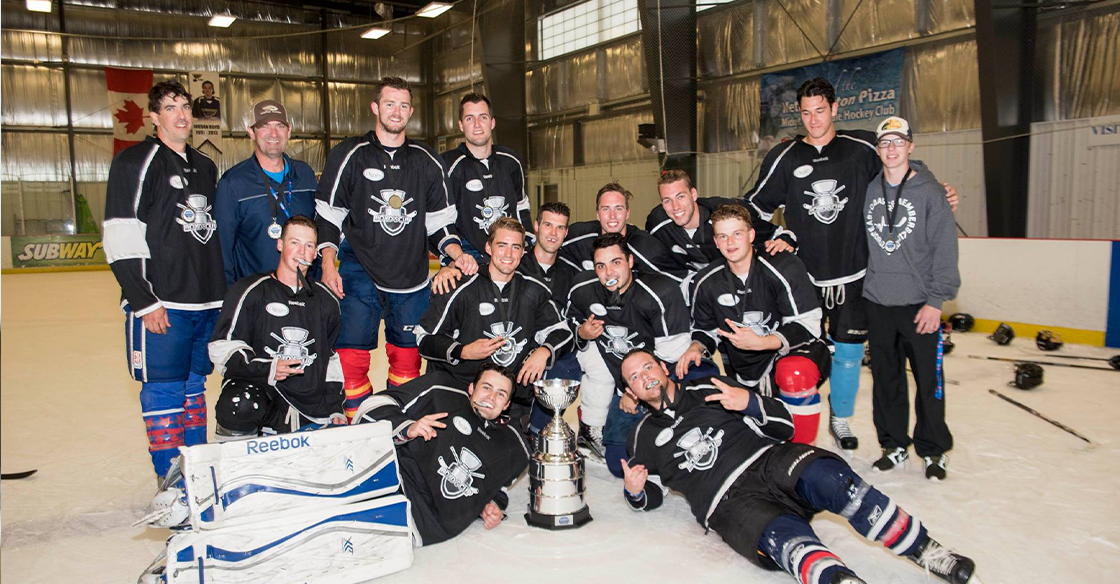 Friends of the Boyd family and members of the community came together at the BMO Centre in Bedford this past August to support a tournament that is improving heart health care for Atlantic Canadians.
Teams play alongside professional hockey players who are drafted to each team by order of their fundraising efforts.
The Jordan Boyd Celebrity Hockey Challenge was created in memory of Jordan; a young, vibrant hockey player who died on the ice in 2013 as a result of an undiagnosed heart condition.
This year, $136,000 NET was raised to support local research at the QEII's Inherited Heart Disease Clinic through the QEII Foundation, as well as inherited heart disease research in early detection through the Heart & Stroke Foundation.
Research performed at the Inherited Heart Disease Clinic, which was made possible by donors, has greatly reduced the risk of sudden death in patients with genetic heart conditions. Since opening in 2004, the clinic has made a difference in the lives of over 2,000 people from across the Atlantic provinces.
As the advanced care centre for Atlantic Canadians, the QEII provided specialized heart health care for over 100,000 heart-related visits in just two years.
Download PDF version