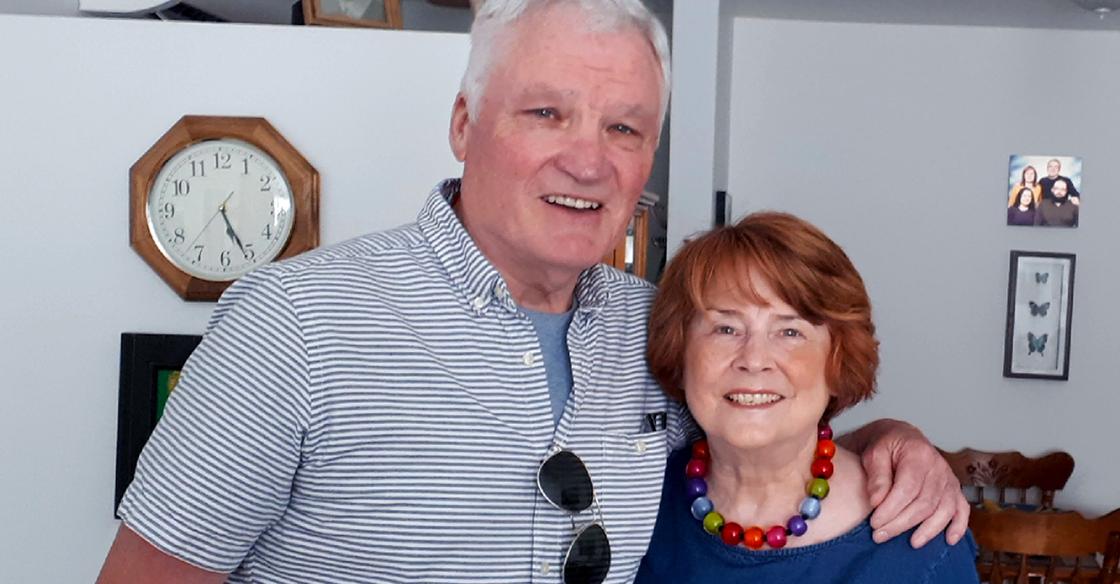 Mary Munson had a knack for making people feel heard and respected. 
When the award-winning producer and broadcaster passed away from pancreatic cancer in October 2022 at the age of 71, she had spent a nearly four-decade career at the CBC proving herself as a meticulous and steadfast journalist. 
But it was Munson's curiosity, empathy and devotion to others that friends and family say best describe her legacy — not just in her career but also in her daily life. Now, a memorial gift to the QEII Foundation in Munson's honour is celebrating her legacy while helping in the fight against cancer.
"Mary was a giver — always a giver," says Jim Munson, Mary's brother and a retired senator and reporter.
"She just intuitively and instinctively knew how to give and wanted to contribute. Giving is certainly part of her DNA and her soul."
Munson grew up in Montreal and was the daughter of a United Church minister. A graduate of Ryerson University (now Toronto Metropolitan University), she had a career as diverse as it was accomplished, taking her from Toronto to Charlottetown, Halifax and Cape Breton. 
Over her career, Munson worked on a variety of programs, from starting on the children's show Mr. Dressup to contributing to shows like Midday, The Journal, The National, Take 30 and Man Alive. 
"I think her main impact on journalism was the quality of the work she did," says Dave Cameron, Munson's husband and a former CBC employee. "No matter where she worked, she was always known as a person who came prepared and did her very best all the time." 
Ultimately, Munson's career brought her to Halifax where, in the early 2000s, she produced the documentary Angela's Journey. The internationally award-winning program followed a young Nova Scotia woman's diagnosis with terminal breast cancer, providing an unflinching, demystifying and deeply humane look into the cancer journey. 
It was also in Halifax that Munson met her husband. The two were married in 2011 after being together for more than ten years. Despite the two having dissimilar personalities, Cameron says they were inseparable.
"We always said that's probably what brought us closer together," says Cameron. "She told people right up until the end that one of the happiest days in her life is when we got married. She truly loved married life."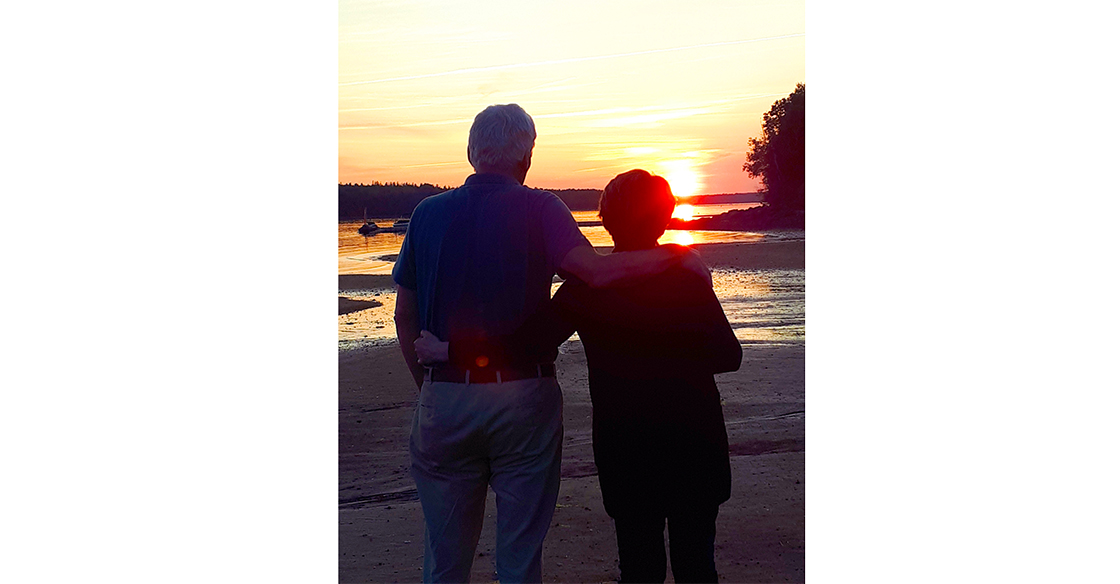 When the couple moved to Cameron's hometown of Sydney, N.S., Munson — a lover of travel who usually preferred living in the city — fit right in, much to Cameron's amazement.
"She shocked everybody," says Cameron. "I mean, she actually fit in better than I did."
Living in Cape Breton, Munson became a beloved part of various Sydney communities, joining a rug hooking group, founding a book club and even writing a book on fairy culture, The Fairies in Cape Breton: Our Beliefs and Tales, which was inspired in part by her work on the CBC program Land and Sea.  
 
A frequent volunteer, Munson also started working with the Canadian National Institute for the Blind (CNIB) in 2017. Her 2018 essay "Marguerite" details her experience reading to a woman with macular degeneration — a disease Munson herself was diagnosed with — and the strong friendship that resulted between the two.
From the bonds that she formed with people like Marguerite and Angela Vecchio-Ozmon, the subject of Angela's Journey, to those she found with First Nations, Scottish and Acadian communities in Cape Breton through her research on fairy culture, Munson made it a point to treat the people and communities she covered with respect and empathy, which often led to long-term friendships. 
"Anything that was related to people — that's what she liked," says Cameron. "She was interested in people's lives and what they did and how they did it."
"She was always curious about the world," adds Jim Munson. "Sometimes empathy is an overused word, but I think empathy is a wonderful way to describe Mary."
In August 2022, Munson was diagnosed with metastatic pancreatic cancer — a form of cancer that is difficult to detect early — and was scheduled to begin treatment at the QEII Cancer Centre the following month. Her oncologist was Dr. Bruce Colwell, whom Munson had met through her work on Angela's Journey.
When the time for treatment arrived, Munson was too weak to undergo chemotherapy. She was transferred to the QEII's palliative care unit where she passed away on Oct. 12, 2022. 
Cameron explains that the care Munson and her family received from nurses, physicians like Colwell and clinical associate Dr. Abdullah Qureshi, palliative care team member Bronwen Bennett, and other members of the oncology and palliative care teams inspired him to give to the QEII in Munson's honour. 
"The care and compassion that we got from the people in the oncology ward and the palliative care unit were unbelievable," says Cameron. "We were so well taken care of."
The contribution will help fund new CT Simulation technology at the QEII, helping cancer care teams pinpoint the exact location and shape of tumours and allowing radiation oncologists to personalize effective radiation treatment plans for each patient.
"The CT Simulator is the heart of radiation therapy. It is the critical first step before radiation can begin," says Dr. Amanda Caissie, a QEII radiation oncologist and the interim head of the Department of Radiation Oncology at Dalhousie University. "Every patient is unique. Every tumour is unique. And CT Simulators help us determine the most effective radiation treatment plan possible."
The contribution in Munson's honour is a way to continue her legacy of bringing light to those around her, which she did not only as a journalist but as a wife, stepmother, aunt, grandmother and friend. 
"Her journey certainly had a purpose, and the journey is not over because here we are talking about money being raised for equipment through the QEII Foundation," says Jim Munson. "What you're contributing to is hope, and what you're contributing to is the caring of those remarkable nurses and doctors that each and every day get up and care for your loved one."
---
To remember a loved one with a gift in their memory, visit QE2Foundation.ca/Memory.