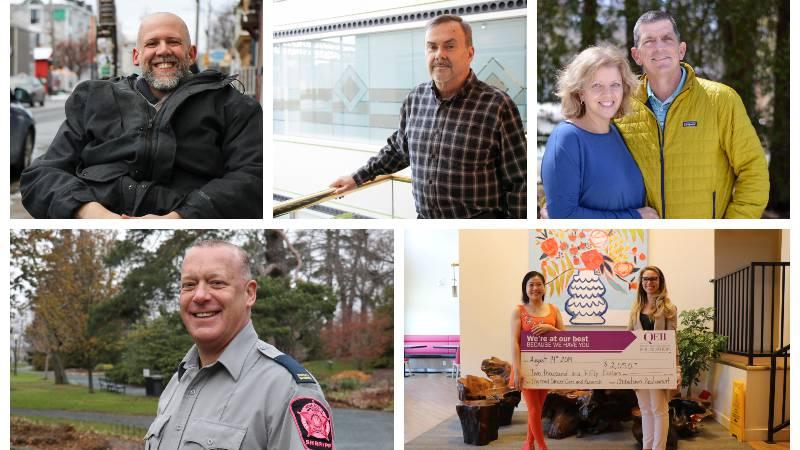 Originally published on qe2times.ca.
These community healthcare champions are leading the charge and inspiring others to make a difference with causes close to their hearts. 
They continue to find creative ways to make a significant difference for Atlantic Canadians receiving care at the QEII Health Sciences Centre, and they're just getting started!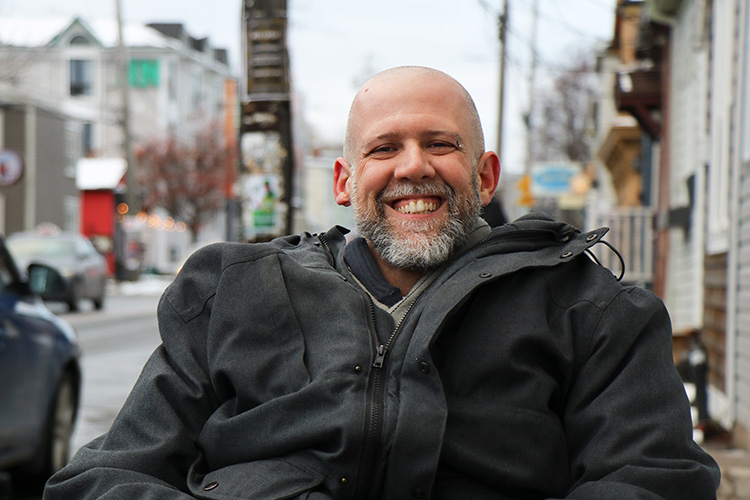 Brian George - Walk & Roll
After making a cross-country move from Comox, B.C. to Halifax, Brian George found his voice as an advocate for accessibility in his new home city. Inspired to bring awareness to those who may not be in a position to advocate for themselves, Brian rallied his community together for a special fundraising event.
In 2019, the inaugural Walk & Roll took participants up Citadel Hill to raise funds for the Nova Scotia Rehabilitation & Arthritis Centre at the QEII. The Rehabilitation Centre is particularly important to him, as it offers daily support for those in his community, and those who may be recently navigating a new world of accessibility challenges.
The second annual Walk & Roll takes place June 20, with a new route that takes the participants across the Macdonald Bridge from Halifax to Dartmouth.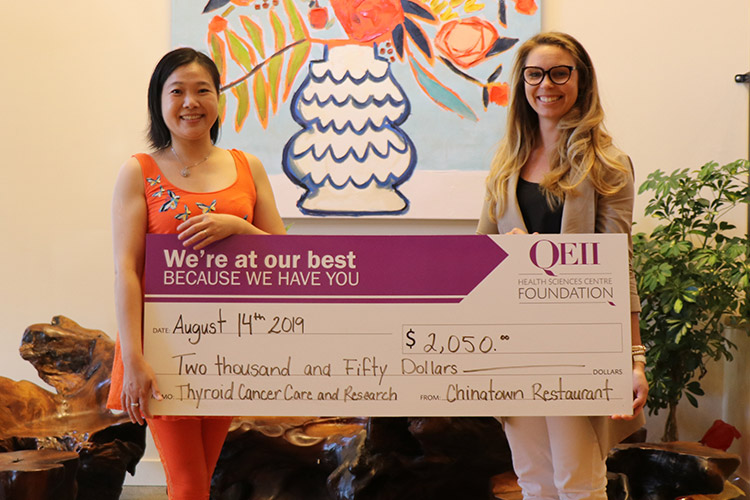 Jane Chen - Chinatown Restaurant
Jane Chen, the owner of the new Chinatown Restaurant location on the Bedford Highway, was moved to make an impact after attending the Blue Butterfly Evening, an annual community-led fundraiser in support of thyroid cancer care at the QEII.
Upon opening her new restaurant in summer 2019, the new Chinatown served up generosity – one meal at a time. For every order placed at the new Chinatown Restaurant, one dollar was donated to support patients facing thyroid cancer at the QEII.
Through Jane's community leadership, Chinatown has raised over $2,050 for the cause.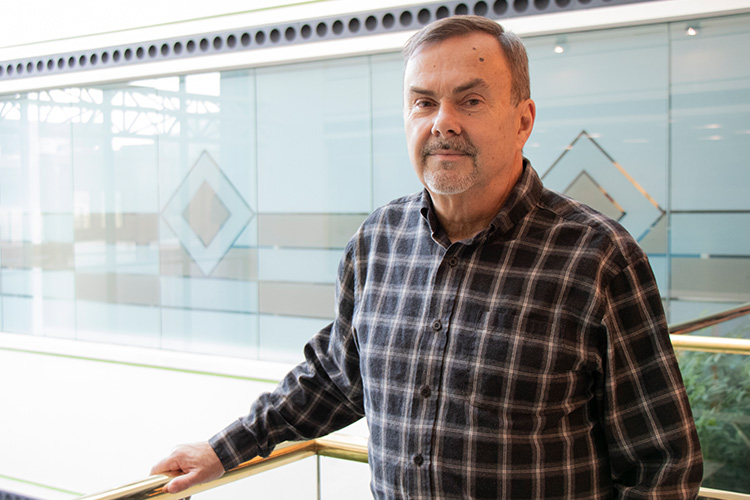 Bryce Dart - Multiple Myeloma Patient Support
Like many before him, Bryce Dart had never heard of the disease multiple myeloma until he was facing his diagnosis in June 2014. While most people are aware of the emotional and physical toll a cancer diagnosis imposes, few may be aware of the financial burdens many cancer patients face.
Bryce is now working to support others facing this journey with a fundraiser of his own, helping to alleviate financial burdens for patients and families who are struggling with things such as accommodation costs, travel expenses, bills, patient comforts and more.
Along with his fundraiser, Bryce helps others living with multiple myeloma through peer support groups and has seen first-hand the strength they give to those navigating a new diagnosis.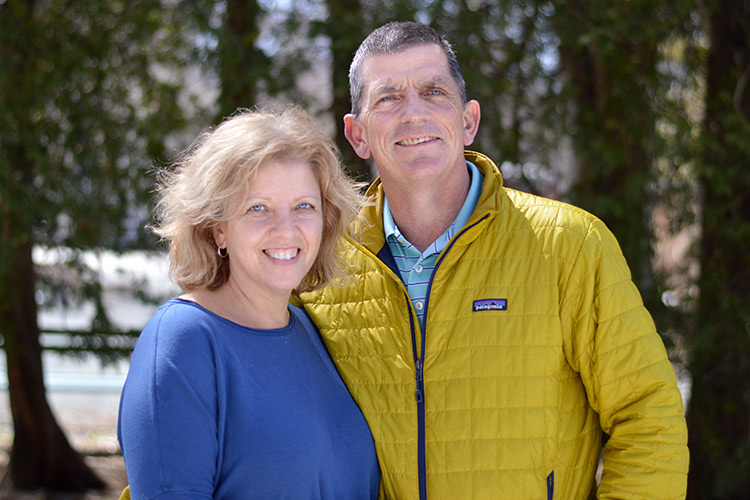 Lori Duggan - Brain Tumour Research Fund
Lori Duggan is rallying her community around a cause close to her heart and in honour of her late husband, Garry Beattie. Garry and Lori are the catalysts behind the QEII Foundation's Brain Tumour Research Fund, which they started during Garry's brave battle against glioblastoma, a malignant brain tumour.
After Garry's diagnosis, he and Lori, alongside his neurosurgeon Dr. Adrienne Weeks, made it their mission to make a significant impact on brain cancer research in Nova Scotia and beyond, by supporting research happening at the QEII.
Lori is dedicated to keeping Garry's legacy thriving through her annual event and fundraiser, Brain Cancer Bash, and many other activities throughout the year.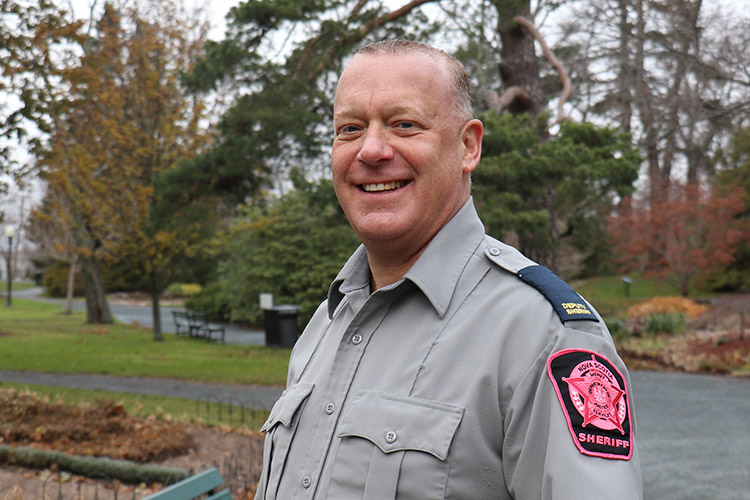 Kevin Hurst - Pink Patch Project
Nova Scotia's Deputy Sheriffs donned custom-designed pink badges throughout the month of October as part of an initiative to raise funds for breast cancer research at the QEII and bring awareness to the fight against breast cancer.
Led by Kevin Hurst, the project began as a way to honour colleagues who are affected by breast cancer. The project evolved into a cause that now connects agencies across Canada, inspiring them to get involved with the movement.
The Pink Patch Project started in the U.S. in 2013 by the Seal Beach Police Department, and now has over 390 agencies involved globally. Nova Scotia Sheriff Services is the first agency in Canada to register and participate in the Pink Patch Project.
Their efforts helped to raise over $1,700 for the QEII Foundation's Breast Cancer Research Fund and have paved the way for more agencies to get involved in the future.
Learn more about our current community fundraisers, and how you can get involved by leading your own event at QE2Foundation.ca/community