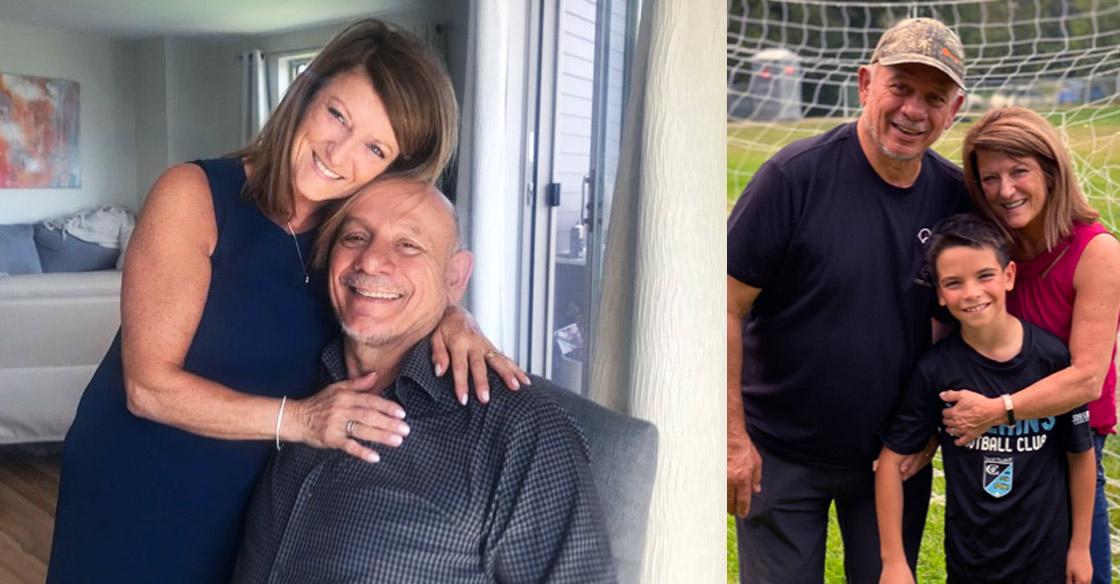 When Dino Di Quinzio met Dr. Michael Dunbar, he was in a lot of pain.
The retired pipefitter was referred to the QEII-based surgeon by his family doctor in November 2020.
"He looked at me and said 'We're going to take care of you,'" Dino says. "He is very kind. The kind of person you can talk to."
When asked if he was open to robot-assisted surgery, Dino had no hesitation. "I said at this stage, [I'll accept] anything you can do," he says.
Dino went home just hours after receiving a full knee replacement at the QEII Health Sciences Centre.
During the procedure, the surgeon controls a robotic arm that offers a new level of precision.
Dr. Dunbar and others at the QEII are conducting research to evaluate how robotic technology impacts surgical outcomes.
Dino was among the first patients in Atlantic Canada to receive the surgery.
"The whole crew was very nice to me. I can't complain a bit," he says, of his surgery team.
The QEII is the second centre in Canada to receive the technology. In fall 2021, years of research, training and a vision to improve orthopaedic surgery came full circle with the robot's arrival.
"There's no field that robotics has entered that it's left. And so, it's very likely that this will be the future," says Dr. Dunbar.
Dr. Dunbar, considered a thought leader in his field, was among the team to secure the robot here – alongside Nova Scotia Health's surgery and research and innovation teams.
The team turned to the QEII Foundation for funding, who are committed to raise the $2.5 million required for the robotics technology and related research.
Dr. Dunbar felt emotional as he underwent the first procedures with the robot – a moment that was years in the making. 
"I have directed my entire career as a surgeon-scientist towards improving outcomes for patients after hip and knee arthroplasty (joint replacement) surgery. Robotics has been a particular focus of mine over the last decade as an obvious avenue to be more accurate and precise at the time of surgery," says Dr. Dunbar.
"After years of developmental work, it was truly cathartic to be able to deliver this leading, world-class technology to patients in my home hospital."
- Dr. Michael Dunbar
Dr. Dunbar, considered one of the top knee surgeons in North America, shared a photo taken at a training centre in the United States back in 2015. He was among an international team leading the development of the surgical robot prototype, made by Stryker.
For patients like Dino, this robot is lifechanging.
"For the last four years, I couldn't go for a walk downtown," he says.
The Haligonian immigrated to Canada when he was just 12 years-old. He made his living in the Canadian Navy, where he worked as a marine pipefitter and manager.
In the Navy, pipefitters manage the flow of fresh and salt water, as well as fuel for the ships.
This translates to "a lot of kneeling on steel floors in cold environments and in cramped quarters, on submarines," he says. "I would guess 60 per cent of the guys I worked with have knee issues."
Today, Dino drives a school bus part-time and looks forward to his return to work later this month.
"Everybody is so surprised that I'm at this stage, this early in the game," Dino says.
Before surgery, Dino was experiencing significant daily pain. He couldn't sit or stand for long periods, and would go backwards down stairs.
Today, he has completed his in-person physiotherapy sessions and is doing his exercises at home. He is enjoying the little things – like walking the dog, with his wife Theresa, by his side.
 
---
Learn more or donate to support Canada's second orthopaedic surgical robot.