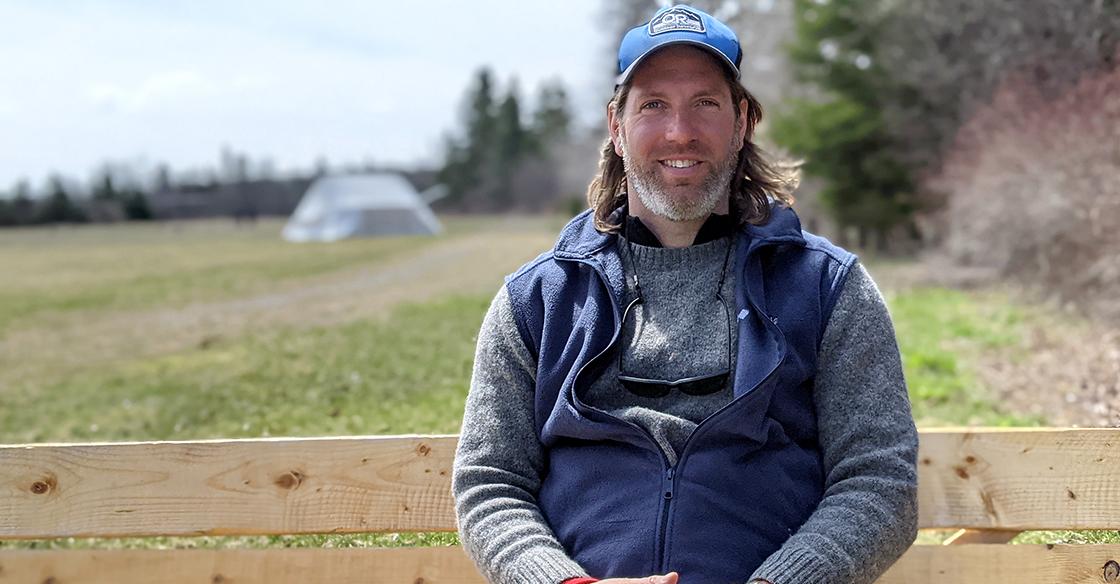 Thanks to UpLift donors, phys-ed teacher Jimmie White now has the equipment he needs to hold his classes outdoors year-round
A physical education teacher's unique approach to classes is encouraging kids to embrace the great outdoors – in a time when keeping our children active in safe ways is more essential than ever.
Jimmie White, who teaches phys-ed for grades primary to nine at West Colchester Consolidated School, made the bold decision to hold every single one of his classes outside year-round, in rain or shine.
Thanks to a $5,000 grant from the UpLift partnership and help from other local funding streams, the school was able to purchase an array of outdoor equipment that will enable Jimmie and his students to tackle whatever the weather throws their way.
"This year, COVID-19 changed everything. We saw lots of different restrictions," Jimmie says. "At our school, students now stay in the same classroom all day long. They even eat lunch there."
One of the first things that the school purchased with their UpLift grant were 60 sets of rain pants and shells, which keeps kids dry outdoors on dreary days. "We've done a lot to develop an understanding with the students that it doesn't have to be sunny to have fun outside," says Jimmie.
With winter taking up much of the school season in Nova Scotia, Jimmie and his students also decided to purchase kick-sleds and toboggans, ideal for the school's surrounding fields and hills. 
On exceptionally chilly days, students can come warm up in the school's new outdoor winterized tent, equipped with a wood stove. "Even though I like to challenge the cold, not all students do. The tent is a nice, warm, dry spot to bring outdoor classes for a break," says Jimmie.
In the future, Jimmie hopes to use the tent to take students on snowshoe trips in the woods, host education sessions on wood stove safety, and even possibly take the students camping!

Many students enjoy Jimmie's outdoor classes, and love the upgrades the school has received. "We play a lot of games and we're always outdoors. It's really fun," says Rowan, a grade nine student at West Colchester Consolidated School. "Now, we have lots of gear so we can go outside any time."
Jimmie is incredibly grateful for the donors who support the UpLift partnership. "Without the generous help of others, this type of funding just isn't possible," he says.
"These donations allow the UpLift partnership to really work. It allows opportunities for more students to find something new that they enjoy, have a meal they wouldn't usually have, or feel safe at school. It's pretty important stuff."
---
Watch the video:
---
About UpLift:
UpLift is a school-community-university partnership that brings together multiple partners, who collectively are working to support the health and learning of children and youth throughout Nova Scotia. The QEII Foundation is a proud funding partner of UpLift, with our generous donors helping to create healthier schools, communities and, ultimately, health care today and in the future.

To learn more about the UpLift partnership, visit UpLiftNS.ca.