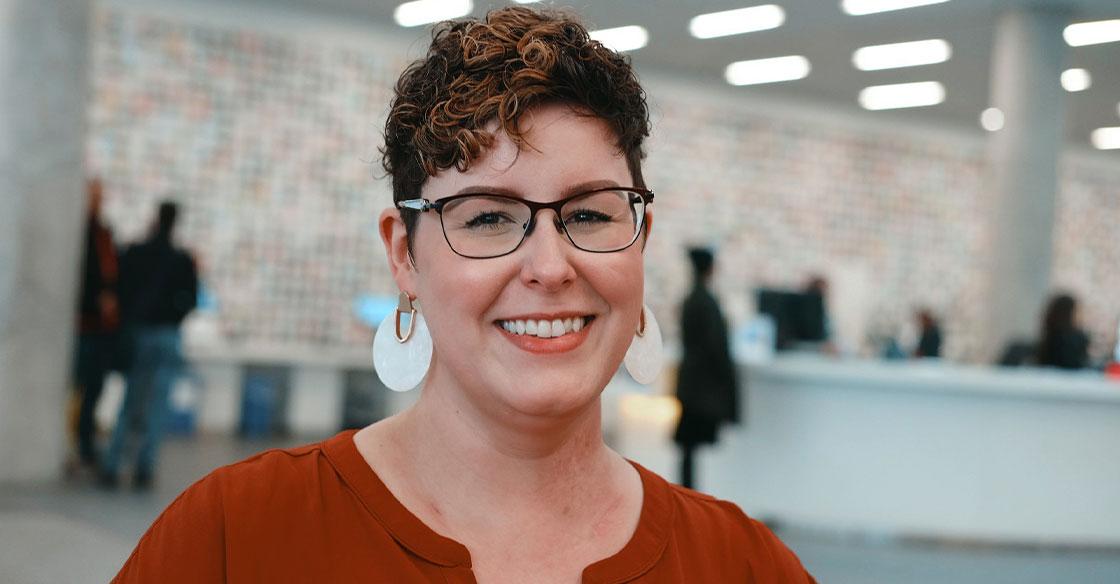 Young, active, and healthy, Ami wasn't overly concerned when she found a lump in her neck in May 2017. "I woke up one day and my neck was really sore. I thought I overdid it at work," she says.
After two trips to her local emergency room, Ami was referred to the QEII. She knew something was wrong, as she began experiencing daily fevers and struggling to complete her shifts at work. Ami was later diagnosed with stage 2B Hodgkin's Lymphoma, at age 29.
A PET-CT scan showed several tumours, leading to 12 rounds of chemotherapy.  What Ami's specialist saw on the PET-CT scan following her treatment was what she describes as a 0.5 milimetre fleck of light. "I was told it could be a false positive, or a reflection of the chemotherapy." 
A follow-up scan proved otherwise. Ami's cancer was spreading, which meant she needed additional biopsies, more chemotherapy, radiation, and a stem cell transplant.
Ami's story is a prime example of why healthcare providers need access to cutting-edge technology, like extended field-of-view PET-CT. Extended field-of-view PET-CT wasn't available during Ami's diagnosis, but it could have made a difference in her cancer journey. This technology will allow healthcare teams to see small traces of cancer that may have been missed before and significantly impact patient outcomes.
In spite of her diagnosis, Ami maintains a positive outlook.  "My care has been fabulous," she says. "I can't say enough good about the teams at the QEII." 
You can change the lives of families touched by cancer, like mine, by making a donation today at QE2PETCT.ca.