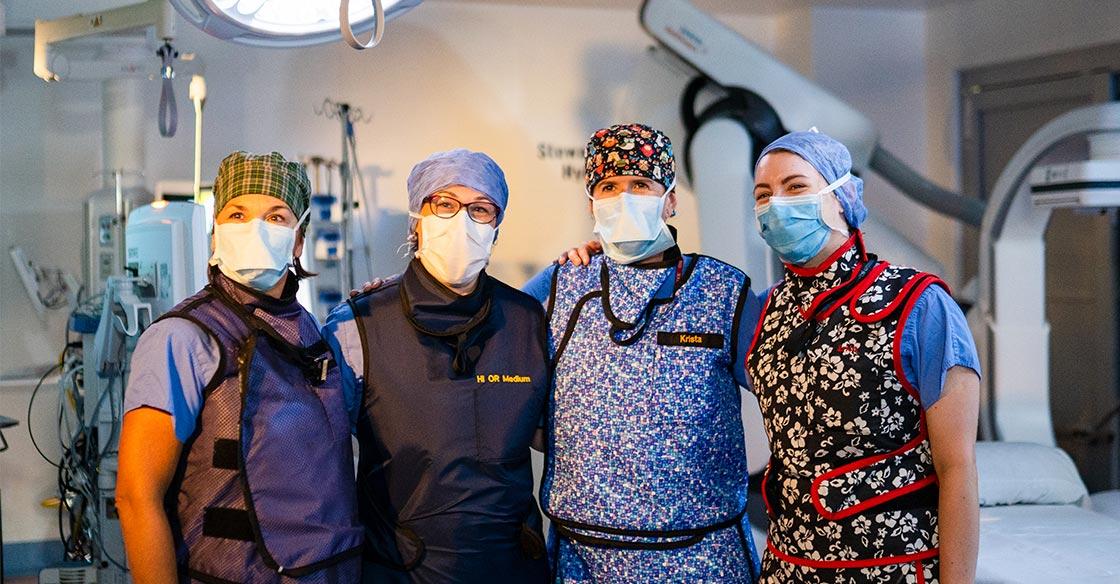 The Stewart E. Allen Hybrid OR treats first patients
A unique type of operating room that includes advanced diagnostic imaging equipment is now in use at the Halifax Infirmary site of the QEII Health Sciences Centre.
The hybrid operating room, the first in Atlantic Canada, allows patients having cardiac or vascular surgery to undergo diagnostic tests in the room if complications arise, which is safer for patients. With other operating rooms, a patient would have to be moved to where the diagnostic equipment is located.
"We're excited to see the completion of this important infrastructure project that will greatly improve the delivery of healthcare services," said Colton LeBlanc, Minister responsible for the QEII New Generation project.
Surgical teams can use the room for minimally invasive procedures, such as inserting catheters, guidewires or balloons through small incisions, or complex, open surgeries.
The room opened in October. It was named the Stewart E. Allen Hybrid Operating Room, after the self-made business leader and visionary philanthropist from Truro who donated $1 million to the QEII Foundation's fundraising effort.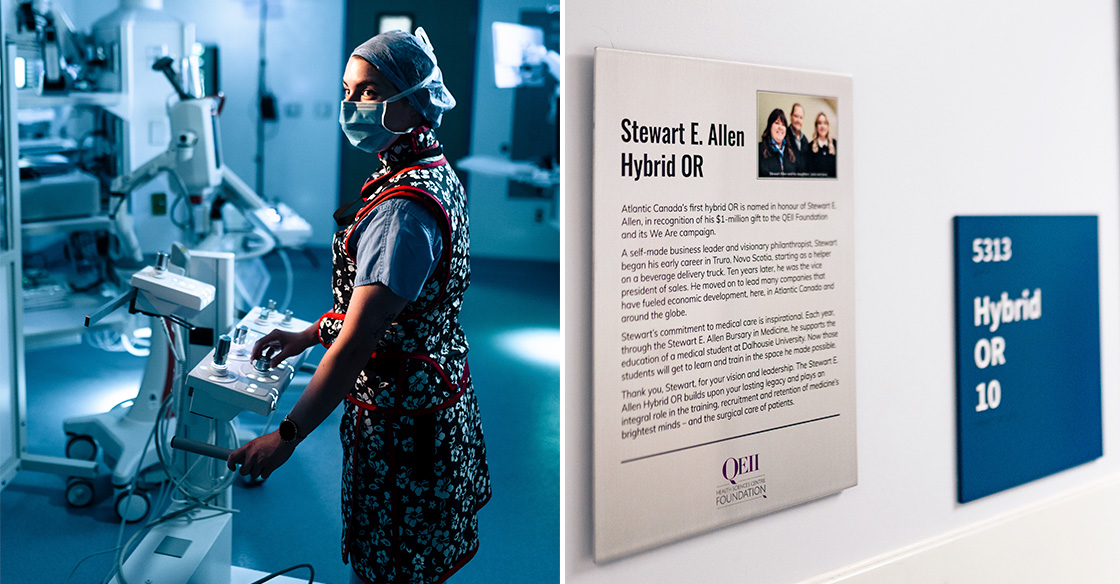 Quotes
"Our healthcare system has shown, on many occasions, that we are leading with new and innovative ideas that give patients better care and better outcome. The new hybrid operating room will have a positive impact in treating patients in an emergency situation, when every second counts." Michelle Thompson, Minister of Health and Wellness
"It's really exciting to see so many Nova Scotians come together and make donations to the QEII Foundation to make the hybrid OR possible. I know that many Nova Scotians are going to benefit from this. The technology in the hybrid OR is so much more advanced – it can give us more granular pictures and show us better images of what we're doing." Dr. Christine Herman, cardiac and vascular surgeon, Halifax Infirmary
"It's been an incredibly challenging few years for our healthcare teams, but moments like these remind us of the real, tangible impact we can have on the lives of others. This first patient case is an incredible milestone for the Stewart E. Allen Hybrid OR. We thank Stewart for his visionary $1-million investment and the many other QEII Foundation donors who have helped make Atlantic Canada's first hybrid operating room a reality." Susan Mullin, President and CEO, QEII Foundation
"Hybrid ORs are the way of the future. Most everything needed for the patient can be provided in one room; emergencies or complications can be handled in one location without needing to transport the patient between radiology and operating suites. As well, a hybrid OR provides enormous flexibility in what surgeries can be performed. This is a huge advancement for Nova Scotia Health." Eileen MacGibbon, Vice-President, Operations, Central Zone, Nova Scotia Health
Quick facts
The QEII Foundation raised $4 million to support the purchase of equipment
Video
Learn more about the QEII's new Stewart E. Allen Hybrid OR in this video produced by Nova Scotia Health:
Virtual tour
See and explore the Stewart E. Allen Hybrid OR firsthand in our virtual tour: