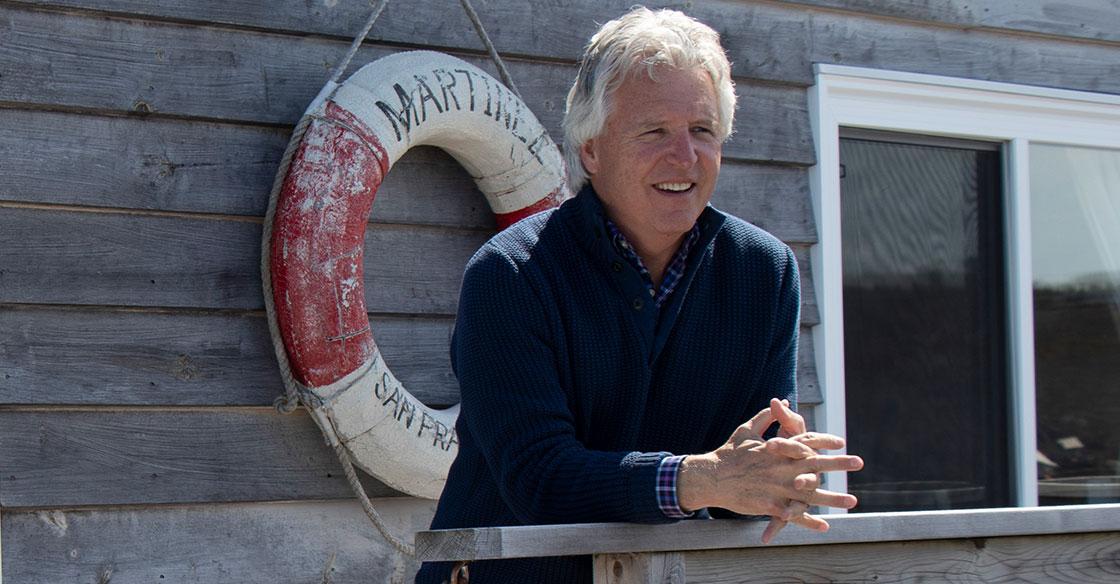 Philanthropy is defined as the love of people. When I moved from B.C. to Nova Scotia 24 years ago, I quickly learned how this love of people is part of the DNA of this community. Giving back is something that Nova Scotians are well known for – in many ways, with their time, talents, financial resources and general support for others who are in need or during times of crisis.
Looking back over the past two decades, I am more inspired than ever by the families, individuals, organizations and businesses who step forward when there is an opportunity to lift someone else up. Even when they don't know, and may never know, who they have actually helped.
It has been my privilege to be part of the QEII Foundation since it was formed in 1996. During this time, people from across the Maritimes have made a profound impact on the lives of others. And it's all been voluntary, out of the goodness of their hearts. Even in times of economic and societal hardship. 
Thanks to philanthropy, the QEII Foundation has been able to significantly advance health care at the QEII Health Sciences Centre. Patients struggling with cancer have received treatment with leading-edge technologies. Emergency and trauma teams have cared for hundreds of thousands of injured and ill people in a world-class environment. Lives have been saved thanks to new cardiac catheterization labs.
Rehabilitation patients are now receiving aquatic therapy in a beautiful new therapeutic pool. Individuals who are severely limited in their mobility, due to catastrophic illness or injury, can now re-learn basic life skills in the new independent living suites. Healthcare teams have state-of-the-art diagnostic tools that assess not only the right treatment for patients, but also what treatments not to provide.
Researchers in cancer care, heart health, orthopedics, palliative care and organ transplantation are moving medical science forward thanks to resources that are guaranteed in perpetuity. Veterans have a respectful place of comfort and solitude, surrounded by nature, where loved ones can spend valuable time with them. Women affected by breast cancer are being treated and cared for in a world- leading Breast Health Centre.
Patients who are often at the most vulnerable time in their lives, are comforted with a warm blanket, thanks to the generosity of someone else.  And people affected by the COVID-19 virus can receive follow up care when they return home. 
To everyone who has been part of the QEII Foundation's journey over the past two decades, I want to sincerely thank you. Your time, your gifts and your support are testaments to the generosity of our community, our province and this region. With the QEII Foundation's exciting and visionary plans to help transform health care for the future, I hope you will continue to show your support. 
On July 6, Susan Mullin will become the new CEO of the QEII Foundation. Susan was born in Halifax, has a home on the South Shore and is returning to Nova Scotia after many years as a leader in Ontario's philanthropic sector. We are fortunate to attract someone of Susan's calibre back to our province. 
With the leadership of Dr. Brendan Carr, CEO for the Nova Scotia Health Authority, Lydia Bugden, the QEII Foundation's Chair of the Board and now Susan as the new QEII Foundation CEO, we are in very good hands. 
Retirement beckons. It has been the honour of my lifetime to work with the physicians and staff at the QEII, the Board, staff and volunteers of the QEII Foundation, and the thousands of donors who have made a difference in the lives of others. Thank you for what you do for our community, and for personifying the love of people.
---
BILL AND SHEILA BEAN FUND
In honour of Bill's retirement and his dedication to life-changing healthcare, any gifts made in his honour will help support various QEII Foundation granting programs that support comfort and care items for QEII patients and their families, continued education for QEII staff and physicians, and research projects that bring new discoveries to our region. Learn more >