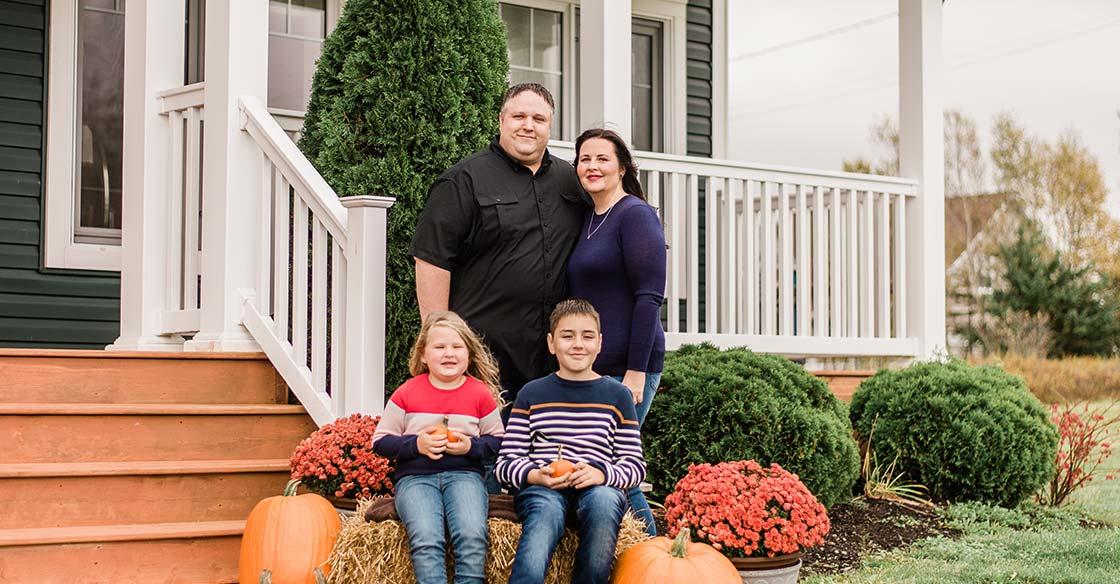 Originally published as sponsored content on the chronicleherald.ca. 

Jennifer Chiasson didn't know about interventional radiology (IR) until she became a patient in the department at the QEII Health Sciences Centre in Halifax.
Her IR treatment experience underscored with her how the department functions as the backbone of many other QEII departments. That is why Jennifer is championing the QEII Foundation's fundraising campaign in support of two new state-of-the-art IR suites.
She is one of many supporting the worthy cause this Giving Tuesday and throughout the month. A team of 36 QEII radiologists has pledged to match all donations (up to $200,000) to this campaign until Dec. 31.
Donations to this campaign will go toward new cutting-edge equipment, technology and space, resulting in helping more patients, reducing wait times, quicker patient recoveries and returns to home.
"Being able to return home to my family, to sleep in my own bed and use my own washroom had a huge impact on my family," says Jennifer. "To me, that was invaluable."
Increasing access and freeing up beds
The IR department is where some of the centre's most crucial procedures happen, including the removal of blood clots in stroke patients, the treatment of tumours through pinhole-sized incisions and central line insertions for dialysis.
Jennifer was brought to the department for a clot removal after she went into cardiac arrest in 2019. It's also where she found her stress was immediately put at ease by her healthcare team.
"I found this department had some of the most caring people," she says. "I was a very nervous patient and the team was there with a smile to let me know things would be OK."
Dr. Robert Berry is a member of the QEII's vast IR team that includes IR physicians, technologists, nurses, LPNs and clerical and inventory staff. He's also one of the 36 radiologists matching donations. He says the new IR suites and the newly added 11-bed recovery area together will double the department's capacity, lower procedure wait times and allow same-day recovery for patients.
This, in turn, means increased access to IR procedures and fewer hospital beds occupied, both of which are more vital than ever during the COVID-19 pandemic.
"IR is so minimally invasive that most procedures can be outpatient," says Dr. Berry. "And as our procedures remain outpatient, we don't have that impact on hospital beds."
Faster recoveries and less time spent in hospital limits potential exposure to the virus – for patients and staff – and help ensures these life-saving procedures can continue as our pandemic response evolves.
Public support crucial to care
Susan Mullin, QEII Foundation president and CEO, says the Foundation has felt inspired by the 36 radiologists' pledge to match public donations. It's something the QEII Foundation has seen before, as QEII radiologists also partially funded the department's PET-CT machine which arrived earlier this spring during the peak of the pandemic.
"These are folks working long hours, delivering expert care, who are so committed to that care that they put their own funds forward to make it happen," says Susan. "That gives me goosebumps."   
Jennifer says her experience at the QEII's IR department showed her that the need for healthcare teams to have access to state-of-the-art equipment can't be understated and that it's a cause the public can feel good about supporting.
"With health care, we always hear about the bad but don't appreciate the good we have here. We need to do what we can to support the good as best we can," she says.
Susan says the COVID-19 pandemic has made health care more relevant than ever and has increased public awareness of how important it is to have a strong hospital in the community. She says QEII Foundation campaigns like this allow the QEII to remain that hospital and to continue offering top-tier equipment and care for patients.
"Public support takes our health centre from good to great," she says. "It doesn't replace government dollars but allows us to go that extra mile."
To learn more about the QEII's new interventional radiology suites or to donate today, visit QE2IRSuites.ca.