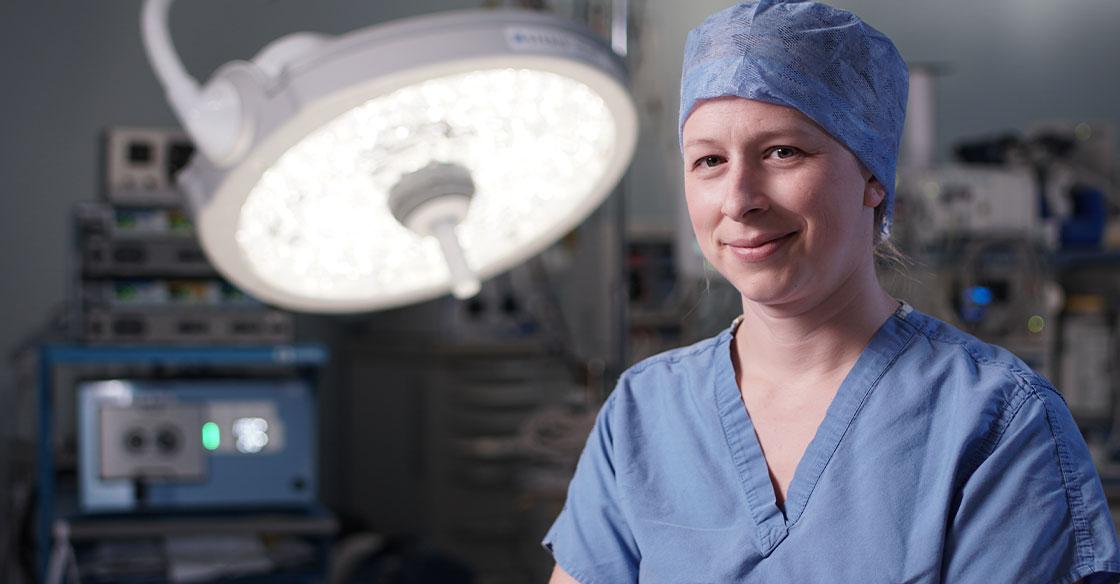 Originally published on thechronicleherald.ca.
The QEII Health Sciences Centre needs a hybrid operating room (OR) — a space where diagnostic and surgical teams unite with access to life-saving equipment and technology.
Today, patients who require diagnostic imaging during the course of surgery need to be transferred out of the operating room, which is a very dangerous situation for the patient. But the QEII Foundation is on a mission to change that.
"To date, our donors have come together to help us raise more than $3.8 million dollars towards the cutting-edge equipment and technology within the new hybrid OR," says Bill Bean, President and CEO of the QEII Foundation. "We have just $175,000 left to raise to bring the hybrid OR home to Atlantic Canadians. This is an innovation in health care that will change lives."
This means a lot. Not only for Nova Scotians, as anyone could wind up in a hybrid OR, but to the healthcare teams at the QEII who are ready to access this space and discover innovative solutions to care with the opportunities new technology will bring.
In March of 2018, the Nova Scotia government announced it had approved $32.2 million for the renovation of the third and fifth floors at the QEII's Halifax Infirmary, which includes the addition of Atlantic Canada's first hybrid OR for the most complex surgical procedures.
While the province will support the construction costs of the new surgical suite, QEII Foundation donors from across Atlantic Canada will fund the advanced technology to bring it to life.
"We are primed and ready to go," says Dr. Christine Herman, cardiovascular surgeon at the QEII. "With a hybrid OR, we can offer more complex procedures and more minimally-invasive solutions for our patients. It means something big for patients in Nova Scotia."
The QEII is one of 17 academic teaching hospitals across Canada and the presence of a hybrid OR is quickly becoming the gold standard for the treatment of patients and the education and training of residents.
After training for nearly ten years as a hybrid surgeon, Dr. Herman — and the QEII's cardiac and vascular surgery teams — are excited for the advancements that will come with this new operating suite.
"New technology begets innovation. All of a sudden, a procedure that you've never done in a hybrid OR setting, you can now take a new approach with. Who knows what we'll be doing in five years in the hybrid OR that we haven't thought of yet," she says.
A hybrid OR does not only impact patients who require cardiovascular care but people in trauma situations, such as car accidents. It can impact any patient who undergoes a procedure that requires a surgeon to operate close to a blood vessel.
"Already there are patients who are just waiting for us to be able to offer better care solutions," she says. "To those who donate to this campaign — thank you. You are allowing us to provide the most innovative and cutting edge procedures here at home."
To bring the hybrid home to the QEII, donate now at BringHybridtotheQE2.ca.