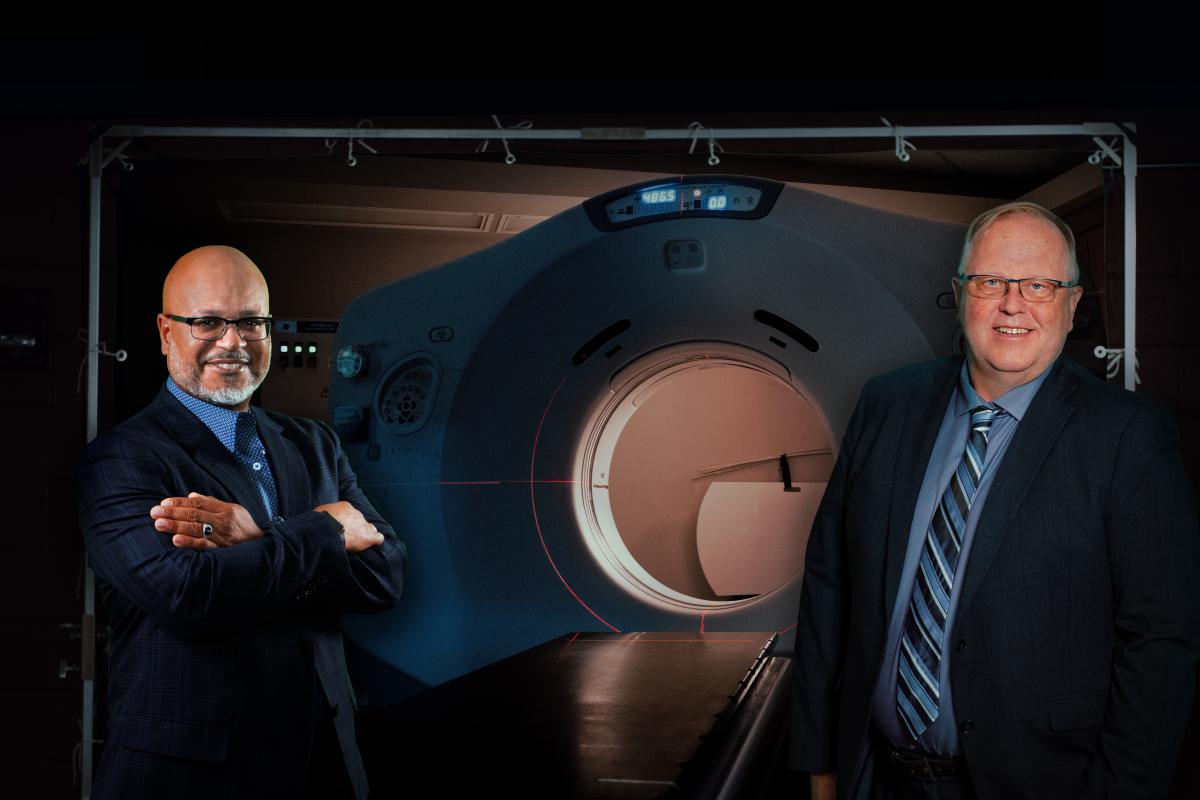 Nova Scotia has one of the highest cancer rates in the country, and those numbers are expected to increase in the coming years.
To ensure the QEII Health Sciences Centre is prepared, the QEII Foundation is raising $3.6 million to purchase two new state-of-the-art CT Simulators to accommodate the growing demand for radiation therapy at the QEII Cancer Centre.
The critical piece of equipment will complement the cancer centre's existing CT Simulator, which is quickly nearing the end of its 10-year lifespan. By purchasing a second CT Simulator and replacing the current model, the QEII can increase its capacity to see more patients each day, while addressing wait times and delays.
CT simulation is the first stage of the radiation therapy planning process. Without it, many patients would be delayed in their treatment, which could adversely affect outcomes. The CT Simulator provides cancer care teams with the exact images they need to determine the location of the tumour and create a personalized treatment plan for each patient.
As the largest cancer centre in Atlantic Canada, the QEII treats patients from throughout the Maritimes, and its current CT Simulator is operating at maximum capacity every day.
"The goal is always to have the most advanced leading-edge technology in the department, and that does help to keep us on the map from a research and development perspective," says Raymond Wright, interim director, cancer and palliative care at Nova Scotia Health Central Zone.
About 3,000 patients can be scanned annually with one CT Simulator, but as Wright knows, the number of patients is only going to increase. To ensure patient needs are met, there is a dire need for a second machine.
As senior medical director for Nova Scotia's cancer care program and a radiation oncologist at the QEII, Dr. Helmut Hollenhorst describes the new CT Simulator as an absolutely essential piece of equipment.
"We all know that cancer is a real problem in Nova Scotia, with about 7,000 new diagnoses last year," he says.
Half of those patients, at some point during their cancer journey, will require radiation therapy which is a key pillar of cancer management. Some patients will only have radiation therapy; others will have it in combination with other forms of treatment. All these patients must have a radiation planning appointment, which is where CT simulation comes into play.
The CT Simulator pinpoints the right area to deliver the radiation therapy in high precision, while protecting other organs. Having access to new, state-of-the-art CT simulation technology can help lessen patient side effects during treatment and, in some cases, improve cure rates for cancer patients.
"The timing of radiation is essential and if there are significant delays, it could impact outcomes. Cancer care would not be possible without radiation therapy," Dr. Hollenhorst says.
"New CT simulation technology is specifically an investment in radiation therapy, but it's really an investment for the entire journey a patient goes through when diagnosed with cancer," he adds. 
Wright expressed his sincere gratitude to all the donors who have supported the QEII Foundation's
fundraising efforts and their generosity towards supporting cancer patients who receive treatment at the QEII.
"Cancer affects one in two individuals, so pretty much every Nova Scotian will be affected by cancer in some way," he says. "It's up to us to make sure those affected are treated with the utmost care and with the best technology we have to offer."
To learn more on CT simulation technology and how you can support it through the QEII Foundation, visit QE2Foundation.ca/CTSim.