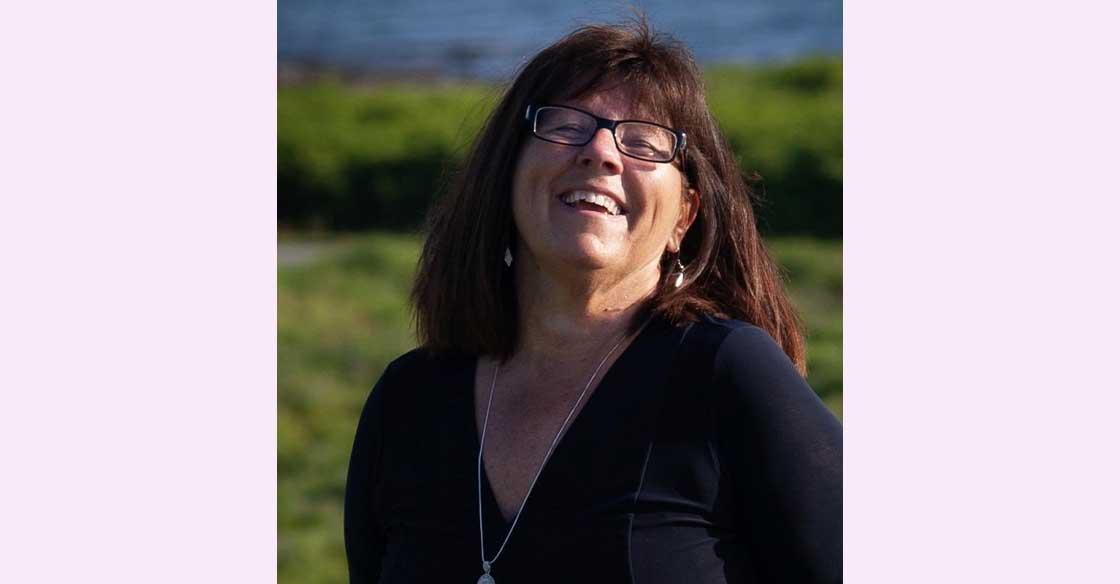 PHOTO CAPTION: Agnes Rendell, pictured at her recent cancer-free photo shoot, credits Atlantic Canada's first surgical robotics technology — and the donors behind it — for saving her life.
Originally published on chronicleherald.ca.
Agnes Rendell had no idea there were large tumours on both her kidneys until she was diagnosed after routine bloodwork.
When the 62-year-old from Eastern Passage saw the grave look on her doctor's face and heard "I'm sorry I don't have better news for you," she remembers the shock of thinking she must not have long to live.
Her savior took an unexpected form: a multi-armed surgical robot named da Vinci.
Just weeks after her cancer diagnosis, Rendell was whisked into her first of two robot-assisted surgeries at the QEII Health Sciences Centre to remove the tumours. Through several tiny incisions, her surgeon was able to use da Vinci to make precise movements that wouldn't be possible with human hands alone — and both of her kidneys were saved.
Rendell was back at home just six days after each of her robot-assisted surgeries at the QEII, and couldn't believe how quickly she was bustling around the house and resuming her normal activities.
"I was back on the golf course seven weeks after my last surgery — and if it weren't for a few tiny scars, I'd never know I even had surgery," says Rendell. "I can't imagine that would have been the case if I'd had a traditional surgery with large incisions."
Rendell's surgeries took place in February and March, during the frightening and uncertain early stage of the pandemic. Dr. Greg Bailly, Chief of Urology at the QEII Health Sciences Centre, says it was important to continue with robot-assisted surgeries — allowing cancer patients to be quickly treated and sent home, in case beds were needed for COVID-19 patients.
HIGH STANDARD OF CARE
Since February of 2019, nearly 240 cancer surgeries have been completed at the QEII using the da Vinci robot. Surgical robotics are currently used at the QEII for select prostate, kidney and gynecological oncology surgeries, but the program will soon expand to include otolaryngology (Ear Nose Throat).
"People from our region shouldn't have to leave Atlantic Canada to have surgery done using a technique that's not available in their own backyard," says Dr. Bailly. "We're proud to be providing the same high standard of care that the rest of the world is providing."
During a surgical robotics procedure, the surgeon watches a three-dimension screen and uses their hands to direct the robotic arms' movement inside the patient's body cavity — allowing for more precise movements within tight, hard-to-reach areas.
"Because the incisions are smaller, there's less blood loss and less postoperative pain — requiring fewer painkillers or narcotics. Patients have shorter hospital stays, and they're able to return to normal activity much quicker," explains Dr. Bailly, who is also the co-chair of the QEII robotics council. "And because the surgery can be more precise, many of the long-term studies have shown improvements in cancer outcomes and functional outcomes, with fewer chances of side effects."
Since the QEII is the largest teaching hospital in Atlantic Canada and closely affiliated with Dalhousie University's Faculty of Medicine, Dr. Bailly says the surgical robotics program also plays an integral role in recruiting and retaining highly-specialized, well-trained surgeons.
'HEARTFELT THANKS'
Of course, the incredible technology comes with a significant cost. The QEII Foundation's $8.1 million initiative is covering all technology and operating costs for the first five years. It will be entirely donor-funded, and now — thanks to an especially generous donation, they're closer than ever to their fundraising goal.
QEII Foundation president and CEO Susan Mullin says a $1 million donation by The Joyce Family Foundation has catapulted the campaign closer to its fundraising goal — helping to ensure this cancer treatment option is here to stay.
The Joyce Family Foundation is a private family foundation created by Nova Scotia entrepreneur Ronald V. Joyce, who passed away in 2019. Originally from Tatamagouche, Ron's philanthropy reflected a deep-rooted sense of responsibility to give back to his community.
"The Joyce Family Foundation's generous donation takes us within $400,000 of our goal, and we're offering our heartfelt thanks for their significant investment in cancer care," says Mullin.
The Joyce Family Foundation has touched the lives of many QEII cancer patients, including those undergoing life-saving robotic surgery during COVID-19.
"On behalf of The Joyce Family Foundation, we're incredibly proud to support Atlantic Canada's first surgical robotics technology," says Steven Joyce, Trustee of The Joyce Family Foundation. "The significant impact of this technology is being felt now during a global pandemic, but also in the future by attracting, training and retaining healthcare's best and brightest to the Atlantic region."
Meanwhile in Eastern Passage, Rendell says it was surreal to sit around the Thanksgiving table with her family and marvel that just seven months earlier, she hadn't even been diagnosed with cancer — and now, she's cancer-free.
"When my husband and I heard the original diagnosis, we thought 'This is it.' But my life has been spared, and we feel so blessed," says Rendell. "This is amazing technology and it saved my life."
Join The Joyce Family Foundation and invest in surgical robotics today: QE2Robotics.ca.