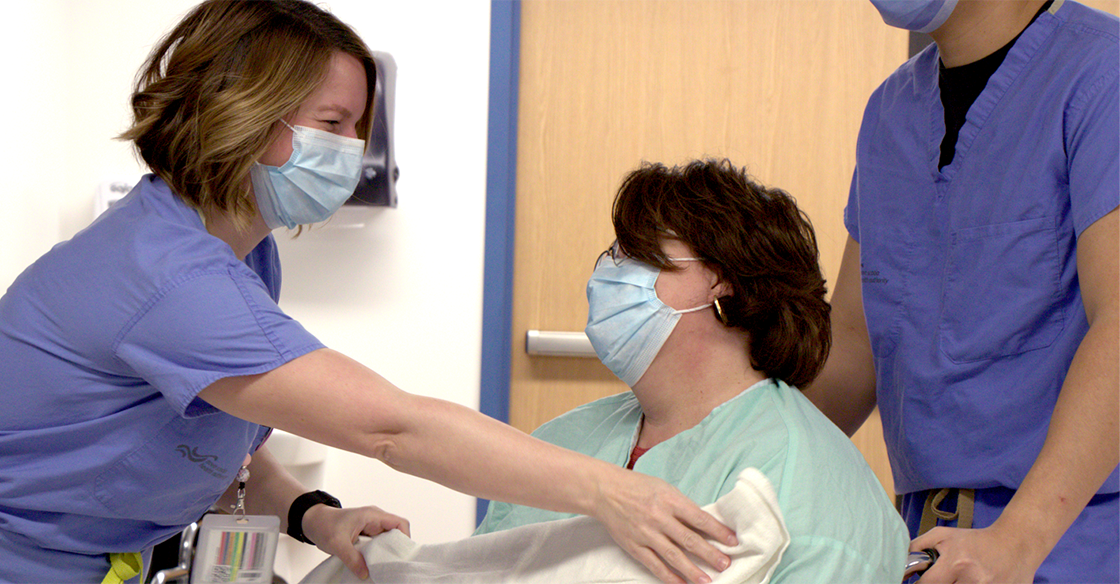 Mother's Day is just around the corner, and we've got some amazing gift ideas that are sure to make your mom feel extra special – all while improving health care at the QEII Health Sciences Centre. Our QEII Better Care Gift Catalogue is filled with heartfelt healthcare gifts that will put a smile on your loved one's face and make a difference in the lives of QEII patients and their families.
Our catalogue makes gift-giving easy! Simply choose a gift that speaks to you, select your donation amount, and we'll take care of the rest. We'll send a beautiful e-card to your loved one to let them know about the thoughtful gift you've chosen on their behalf and the difference it's making in the lives of QEII patients and families.
Gifts that give back
If the mother figure in your life cares about reproductive rights, consider our Stock the Women's Choice Clinic gift! Your donation will help provide essential reproductive health services, like IUDs and other contraception, to those who need it most.
"IUDs and implants are the best, most effective method for most patients to control their fertility and plan for their futures. But they are expensive, especially for patients who are working low-wage jobs and do not have private insurance," says Dr. Lianne Yoshida, co-director of the QEII Women's Choice Clinic.
Donor generosity allows patients, regardless of their financial backgrounds, to access essential reproductive care, free of cost.
For an especially meaningful, heartfelt gift, we've got Teddy Bears with Heart. QEII care teams record their patients' heartbeats on a special device that's placed inside these special, soft and cuddly teddy bears. It's a one-of-a-kind keepsake that will be treasured for years to come and is especially meaningful for young ones who are coping with loss.
If you want to spread some joy, consider our QEII Patient Essentials Fund. It's the perfect gift for anyone who believes that kindness goes a long way. Whether it's a little extra gas money or a few groceries, your gift will help provide some much-needed support to QEII patients.
On the last day of QEII patient Keith Moore's cancer treatment, a member of his care team handed him a gas gift card provided through the QEII Patient Essentials Fund to help with the daily expenses of driving to the QEII.
"The gesture warmed my heart. The big thing, to me, was that someone thought of doing something so kind," says Keith, referring to the gift card.
"The good people who helped me at the QEII and the kindness of the gift card just filled me with hope. It was a nice feeling."
---
With each QEII Better Care Gift Catalogue item directly impacting care areas across the QEII, it's a meaningful way to make a difference this Mother's Day, or for other upcoming special occasions. Browse our catalogue, choose a special item that speaks to you, and spread smiles with each gift.