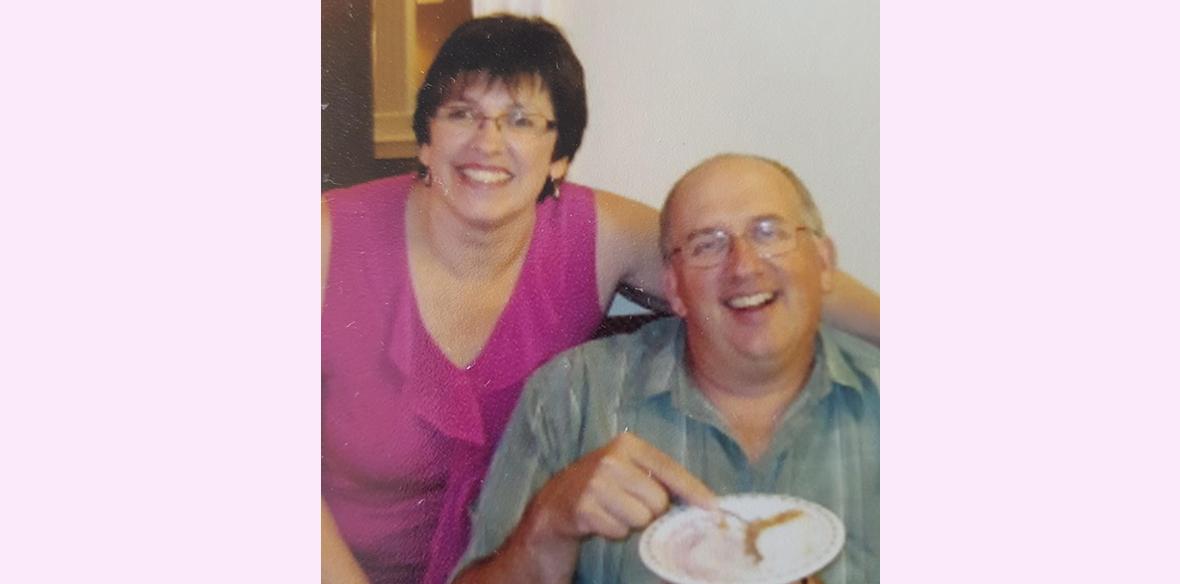 Pictured: Keith Moore with his sister, Bev.
It was a small gesture. But it gave Keith Moore a sense of hope.
On his last day of cancer treatment at the QEII, a member of Keith's care team handed him a gas gift card to help with the daily expenses of driving to the health centre.
"The gesture warmed my heart. The big thing, to me, was that someone thought of doing something so kind," says Keith, referring to the gift card. "The good people who helped me at the QEII and the kindness of the gift card just filled me with hope. It was a nice feeling."
The gift card was made possible through the donor-funded QEII Patient Essentials Fund. The fund is designated to provide patients with the necessities – like gas, groceries and personal care items. Helping patients access urgent, essential needs during their care journey.
Like many cancer patients, during chemotherapy, Keith was driving daily to the QEII Health Sciences Centre, the largest cancer care centre in Atlantic Canada. Keith, who lives in Amherst, stayed with his sister, Bev, in Lower Sackville during his treatment. "Every morning, we would drive to the cancer centre. It was a revolving wheel kind of thing."
"These gift cards provide a way to help"
Keith is just one of the inaugural recipients of the Patient Essentials Fund. The fund is a first-of-its-kind program developed by the QEII Foundation in 2021. To date, the Foundation has distributed more than 4,000 gift cards to QEII patients. The gift cards are provided to patients at the discretion of their healthcare teams to help give a little extra support during their time at the QEII.
The opportunity to help patients has been deeply rewarding for QEII healthcare professionals. 
"It is such a great feeling to be able to provide a gift card and help ease stress for our patients," says Wendy Slaunwhite, a QEII healthcare professional. 
"Sometimes we feel helpless in the face of their needs; these gift cards provide a way to help."
A serendipitous act of generosity
Keith finished his treatment last fall and returned to Amherst just in time for another season at his U-Cut Christmas tree farm – Shelbell Farms – named in memory of his parents, Sheldon and Isabelle.
And it was one of the most successful seasons to date. More than 2,000 people visited Shelbell Farms to make a day of enjoying festive, family fun during the holiday season. It's more than Keith could have imagined when he started the farm as "a way to keep busy."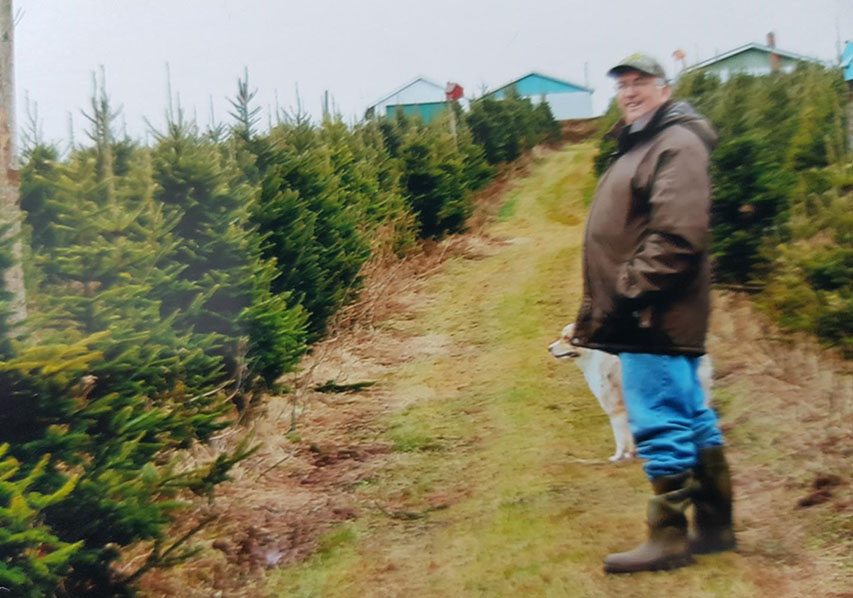 "I started planting Christmas trees for something to do when I moved to the farm to help take care of my elderly parents," he says. "When I see people enjoying the farm, I realize it's not about selling trees; it's about these experiences that people create with their families."
Keith says this past season was remarkable not just because of the volume of visitors but because of a serendipitous pay-it-forward moment. "People started talking to me about their own cancer experiences or those in the community who had cancer."
A desire to purchase trees for some people in the community living with cancer transpired. "When those folks came to pick up their trees, the cost was taken care of by others," recalls Keith, adding that about 10 people benefitted from the generosity.
And like that small gesture from the gift card, the act of generosity gave Keith a sense of hope.
Find out how you can provide essentials to QEII patients today.