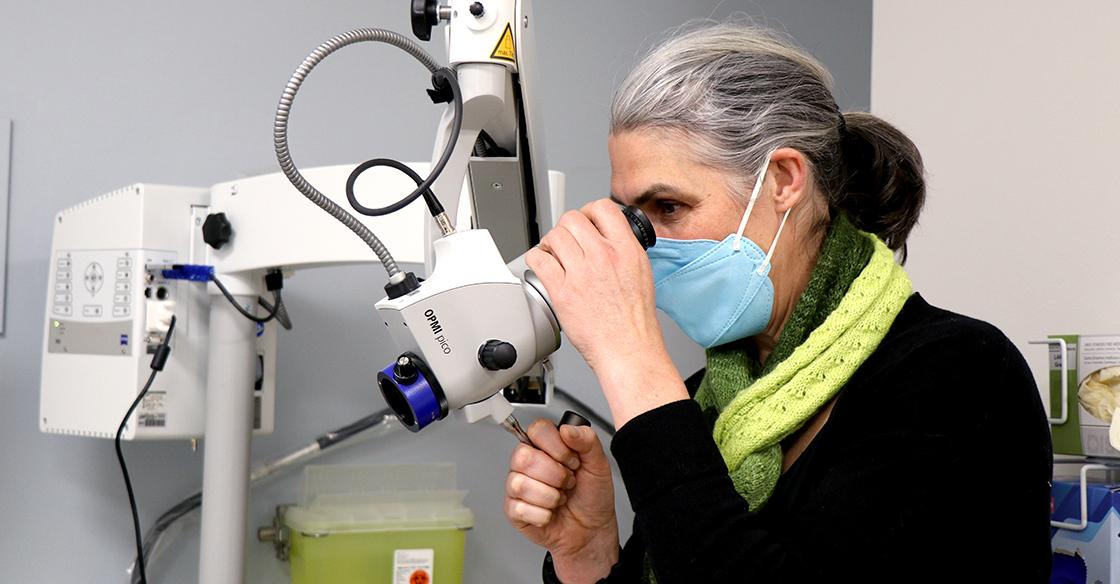 Over the years, the BMO Ride for Cancer community has rallied together to face the fight against cancer, fundraising for incredible, life-changing causes at the QEII Health Sciences Centre. Today, some of those efforts are directly impacting women in Atlantic Canada, with four new state-of-the-art colposcopes at the QEII's Gynecoloscopy Clinic.
Colposcopes are a minimally-invasive medical tool used to help diagnose pre-cancer (dysplasia) and early cervical cancer. Various lenses allow doctors to get a close-up look at the cervix to screen for abnormal cells. The new colposcopes, costing more than $400,000, were fully funded by the BMO Ride for Cancer community.
Before the clinic received these new colposcopes, the equipment was quite outdated.
"The old equipment still used VHS for video display," says Terra Thibault, health services manager for QEII's Ambulatory Oncology Clinics. "When people walked into a room and were faced with such outdated technology, you could sometimes sense a little discomfort."
Instead of VHS, the new colposcopes are equipped with a high-definition live video display, allowing patients to see their examination, if they choose. This is also a key learning tool for medical students and residents.
The new colposcopes also raise and lower automatically, have on-off switches, and have much clearer optics.
"When you're having an intimate exam, you really want everything to flow smoothly," says Dr. Katharina Kieser, division head for QEII Gynecologic Oncology. "Patients lose faith when they see a machine that isn't fully functional.
"This new equipment means that from the screen views to the accuracy of the biopsies, there's a much more comfortable flow for everybody."
The QEII's Gynecoloscopy Clinic provides care for women in Central Zone (Halifax area, Eastern Shore and West Hants) who have had abnormal pap smears and might be at risk of cervical cancer or dysplasia based on their pap smear history or physical exam. The clinic also treats women in all of Nova Scotia for pre-invasive lesions on the vulva and vagina.
Dr. Kieser explains that the new colposcopes truly help improve the experience for the 200 or more patients who visit the clinic each week — in addition to other ongoing rejuvenation efforts.
So far, the clinic has also received a fresh coat of paint and beautiful ceiling canopies that hang above each examination area for patients to look at while lying down. The canopies were created in association with NSCAD Masters of Fine Arts students.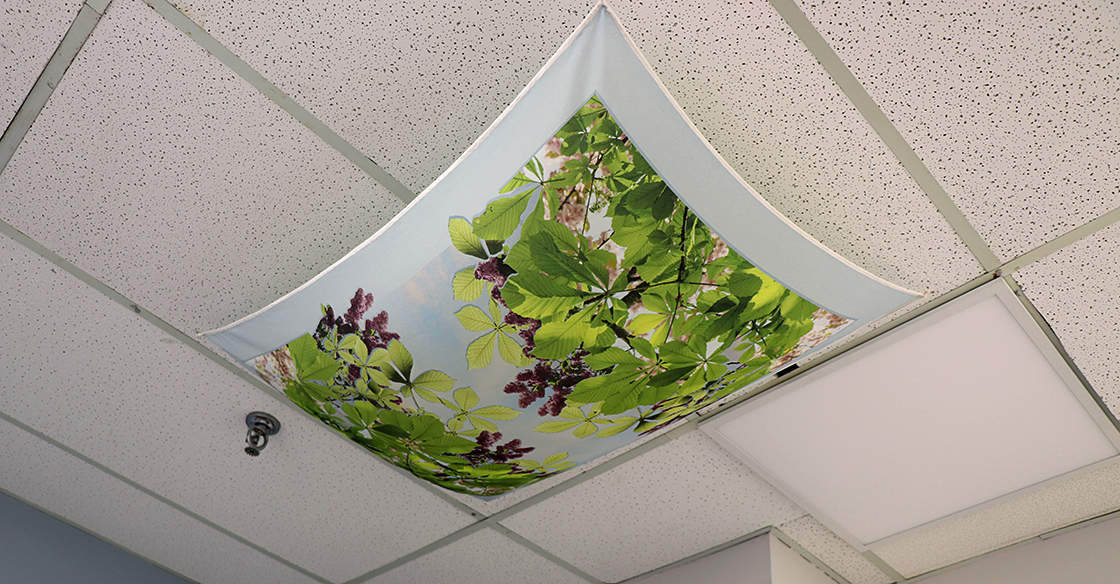 Dr. Kieser hopes that these efforts will help make the experience of visiting the clinic more comfortable — encouraging more women to make and keep their appointments. Doing so could save their lives.
"People will shy away from coming for such a personal exam if it's a poor experience, and then,if they get a cervical cancer, they'll often only have symptoms when their cancer is deadly,"Dr. Kieser explains.
"This would be a curable cancer — or not even a cancer for the majority of patients — when they come for a colposcopy," she says. "It's vitally important for women to know and to broadcast that this is a good service to protect you against cancer."
Thanks to the fundraising efforts of the BMO Ride community, these four new colposcopes, along with the other improvements to the QEII Gynecoloscopy Clinic, will help keep women out of the QEII cancer centre, stopping the disease in its tracks. 
"We have such gratitude that the QEII Foundation and BMO Ride for Cancer took this on as a fundraising priority," says Terra. 
"The absolute basics of patient care is to make people live longer and better," Dr. Kieser explains. "Revitalizing this clinic builds a foundation of trust so that we can provide the care for our patients to do just that."
Terra and Dr. Kieser are both looking forward to this year's BMO Ride for Cancer, taking place on October 1, 2022.
Terra will be joining the event as a volunteer along with her children to cheer on Riders, while Dr. Kieser, a returning Rider, will be cycling 75km on the road.
Both Terra and Dr. Kieser say that the support from QEII Foundation donors and BMO Ride for Cancer fundraisers helps inspire the many QEII care teams who go above and beyond for patients.
"Many of our healthcare staff are here out of passion and take time outside of work to support this calling," says Terra.
"As a community, we can help support and empower staff and patients by letting them know we believe in them, and by helping provide them with the right tools and technology. It's just so important."