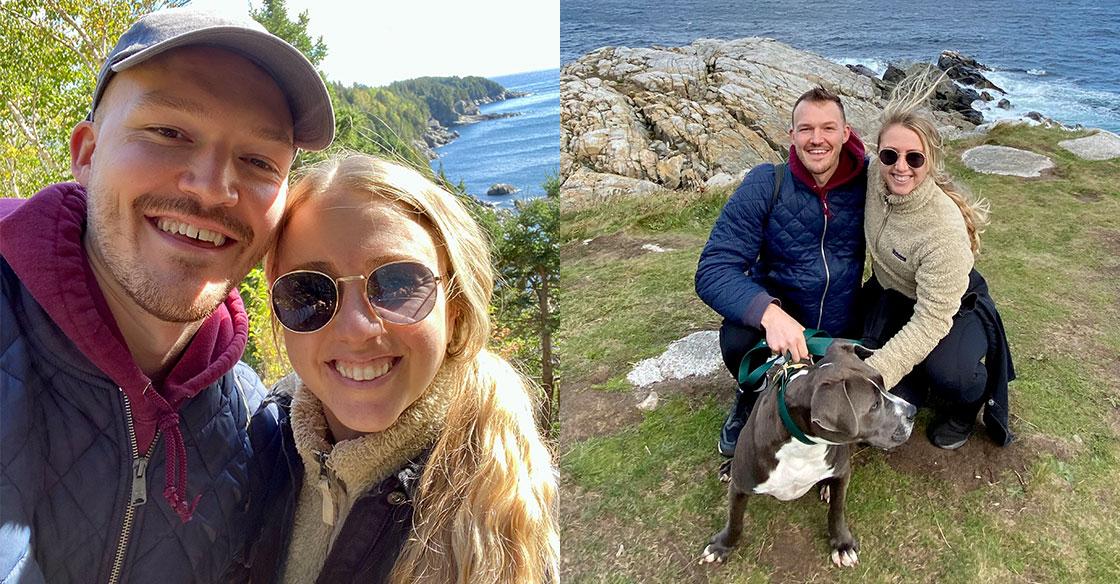 Pictured: Meg Keevill with her partner, Mike.
In March 2021, 26-year-old Meg Keevill's life changed in an instant when she had a stroke while making lunch.

The healthy and vibrant Halifax resident, who was working from home at the time, says she first felt a weakness in her leg while taking a break. She then collapsed on her kitchen floor.

"I tried pulling myself up, but just kept falling over because I was losing feeling in my left arm and my face as well," says Meg. "Luckily, my partner, Mike, came home within five minutes of this happening and he immediately recognized the signs of stroke and called 911."

In moments of crisis, every second counts – which is why Meg credits the paramedics' quick response and the immediate care she received as her saving grace.

"The paramedics were incredible at treating me on the spot and getting me to the hospital very quickly," says Meg.

When she arrived at the QEII Health Sciences Centre by ambulance, she received a clot-buster drug at the direction of the neurology stroke team to help dissolve the blood clot that had travelled to her brain. She was then immediately transferred to the QEII's new interventional radiology (IR) suites where she was under the care of their world-class team, including interventional neuroradiologists Dr. Matthias Schmidt and Dr. David Volders.

"They performed a procedure to remove the clot and essentially saved my life," says Meg.

Meg's story is one of many. In 2021, a recording-breaking 8,000 procedures were performed in the QEII's new, state-of-the-art IR suites – 1,800 more procedures compared to previous years (2020 and 2019). This milestone is a direct result of the QEII Foundation joining forces with the province to expand and reimagine the vital care area.

"We consulted with interventional radiology departments across North America to determine the best possible, most efficient setup we could to advance care for our patients," says Dr. Robert Berry, former QEII head of interventional radiology.

With this vision in mind, the IR suites, which began treating patients in November 2020, were able to expand from two to four procedure rooms (with the fourth slated to open in March 2022) – treating more patients and reducing overall wait times for care.

With the support of donors, the QEII Foundation contributed $1.25 million to the project. This ensured the IR suites are equipped with the latest technology to perform the most advanced, innovative procedures possible, as well as fully funding a new 11-bed recovery space. QEII radiologists believed in the project so much, they provided a matching gift of $200,000 to the QEII Foundation to help rally community support.

It's an incredible showcase of donor dollars at work and one of several care areas that's already feeling the impact of the QEII Foundation's $100-million We Are campaign to transform health care.

For patients like Meg, these donor-funded advances can mean stopping a life-altering stroke immediately in its tracks.

According to Dr. Bob VanDorpe, QEII section head of  neuroradiology, if a patient is having a stroke, the neuro IR team can often stop it using a procedure that pulls the blood clot causing the stroke out of the artery. 
"Instead of that patient going on to a lifetime of being paralyzed or not being able to speak, they can have this miraculous recovery where the clot is pulled out of the person's artery and, in some cases, they can recover completely with no deficits," he says.
It's one of many life-changing procedures performed by the QEII's IR team, which includes IR physicians, anesthesiologists, IR technologists, RNs, LPNs, clerical and inventory staff, and more. Together, they care for patients from head to toe, treating conditions like stroke, cancer and dangerous bleeding with the most minimally-invasive procedures possible.

Today, Meg feels "immensely grateful" to the many teams and healthcare providers – including IR – who played a critical role in her care journey. She's also thankful for the donor-funded technology that helped save her life and the warm, bright recovery space that greeted her after her procedure.

Nearing the one-year anniversary of the life-changing event, Meg is now back to work full time, recently stood in her older sister's wedding, and celebrated the purchase of her first home with her partner, Mike

"I've now experienced firsthand how important these donations are and know that they make a huge impact in saving lives," says Meg. "I'm very lucky and incredibly thankful."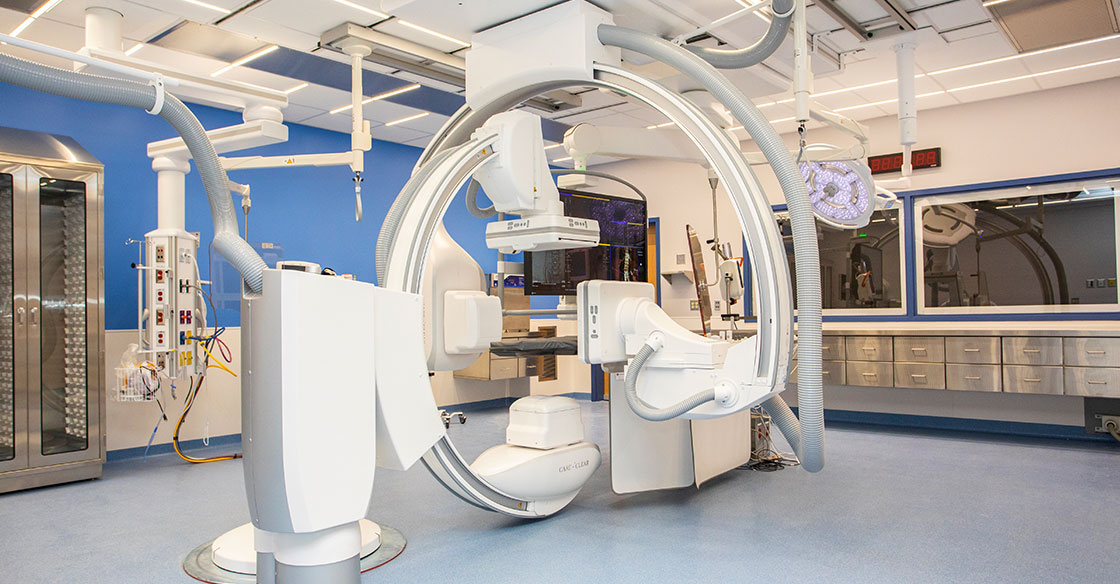 Pictured: One of four interventional radiology suites at the QEII's Halifax Infirmary site. Donor impact is felt with every life-changing procedure performed in this state-of-the-art space. Learn more about our $1.25-million campaign and its impact here.