Once considered state-of-the-art, the QEII's Psychiatric Emergency Care Suites at the Halifax Infirmary treat between 200 to 250 people a month, accommodating patients with any and all mental health concerns. After years of heavy use, this essential space was long overdue for an upgrade.
We're thrilled to share that our QEII Foundation donor community rallied together, raising more than $450,000 to completely transform the current mental health treatment area – which includes three treatment rooms, an isolation room and a nurses' station.
This fundraising milestone includes a generous $25,000 matching gift from the Owens family, bringing the project to the finish line.
As a result, our generous donors are enabling the purchase of new dimmable lighting, reinforced walls painted in calming colours, properly designed and weighted furniture that is safe yet welcoming, and much more.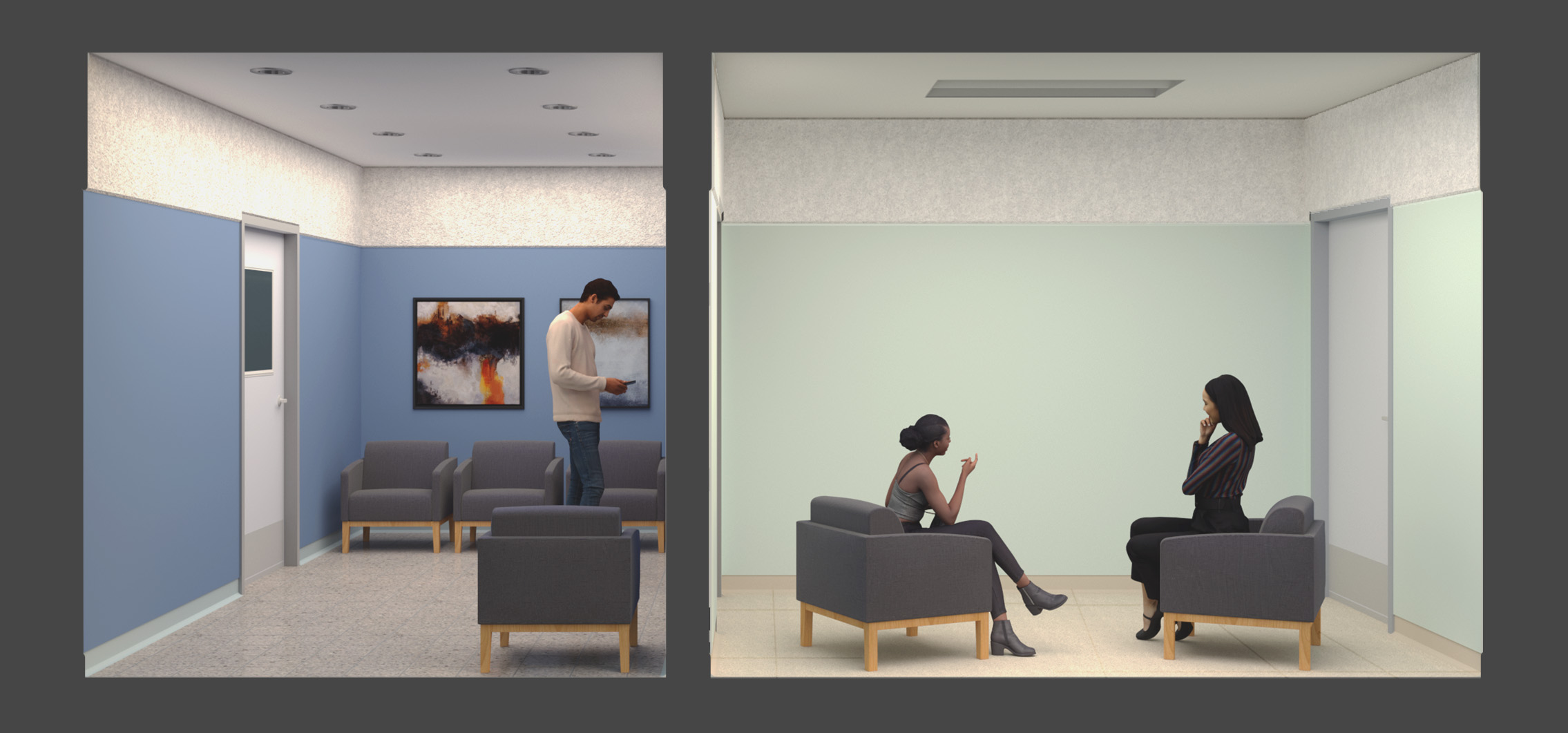 Example artist rendering
With constructed slated to start in summer 2022, the soon-to-be-designed suites – which have been planned through a lens of healing, comfort and safety – will offer a more modern, essential resource to our community.
It's an impact that can't be understated by Dr. Vincent Agyapong, Central Zone Chief of Psychiatry, Nova Scotia Health. 
With an increased demand for mental health services across our province, now more than ever, the transformation of these suites is a vital step in enhancing care," says Dr. Agyapong. "Our teams are incredibly grateful to the Owens family and the 524 other QEII Foundation donors who've helped make this project a reality.
Dr. Agyapong is quick to say that there's no better, or more meaningful, investment than the one you make in other people.  And that's certainly the case with the QEII's new Psychiatric Emergency Care Suites.
"These donors are allowing us to create a leading-edge, therapeutic space that, one day, their loved ones or friends may directly benefit from…what a gift," he says.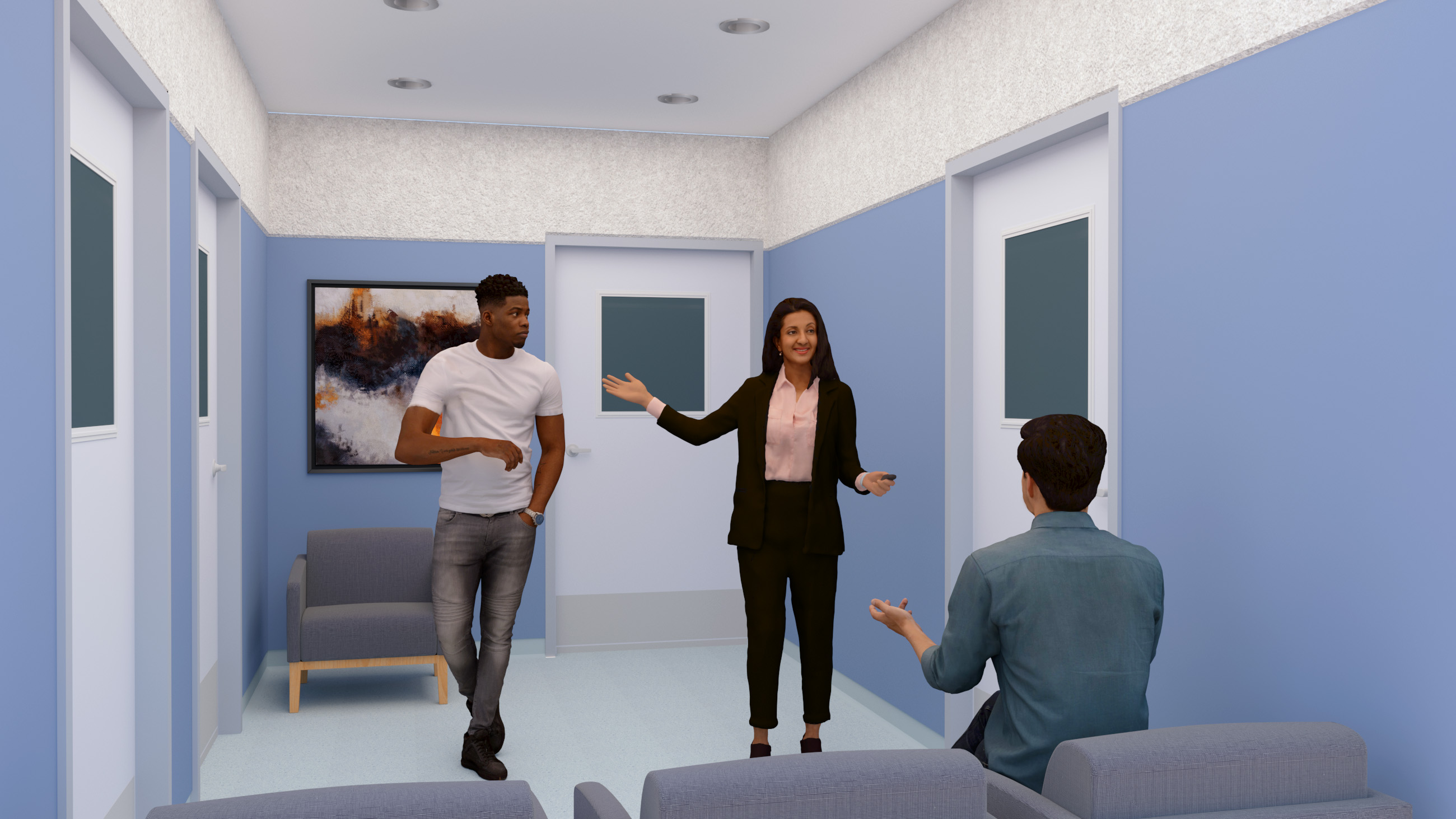 Example artist rendering