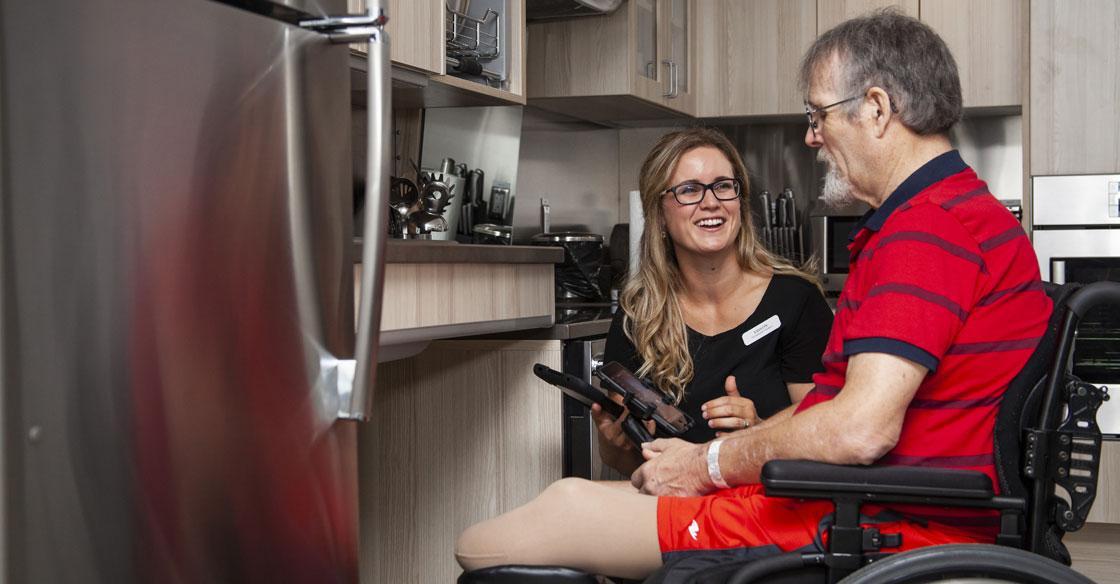 Patients at the QEII's rehabilitation centre are up against the toughest challenges of their lives. As they recover from injury or trauma, they are often relearning the everyday skills that are easy to take for granted – the ability to walk, get dressed and prepare a meal at home, for example.
Since the inception of this fund 22 years ago, the QEII's Rehabilitation Program Endowment Fund has supported more than $650,000 for special projects.
These grants allow QEII teams to focus on innovating the way patients are cared for, developing a stronger team approach and investing in new infrastructure to improve patient experience.
Grant recipients are dedicated to professional development and providing leading-edge care. These grants allow QEII teams to find new ways to care for patients in the Nova Scotia Rehabilitation Centre and help improve care in this area at the QEII.  
This year the fund supported 9 grant applicants with over $43,000 in grant funding. The awarded projects are listed below:
| | |
| --- | --- |
| Assistive Technology Research/Clinical Studentship | $7,424.50 |
| Serial Vital Sign Monitoring in Rehab Patients with medical status changes | $3,000.00 |
| Shower Commode Chair for 8th floor | $1,500.00 |
| Vestibular Education Course | $1,000.00 |
| SCI FIT Recumbent Stepper Cross Trainer | $3,000.00 |
| Wheelchairs for 7th floor | $9,275.00 |
| SENSe Assessment and Intervention Kit | $4,657.80 |
| Access to Health Services for Women with Multiple Sclerosis: A Canadian National Study | $3,500.00 |
| Pressure Mapping for pressure Injury Reduction, Prevention and Education | $10,000.00 |