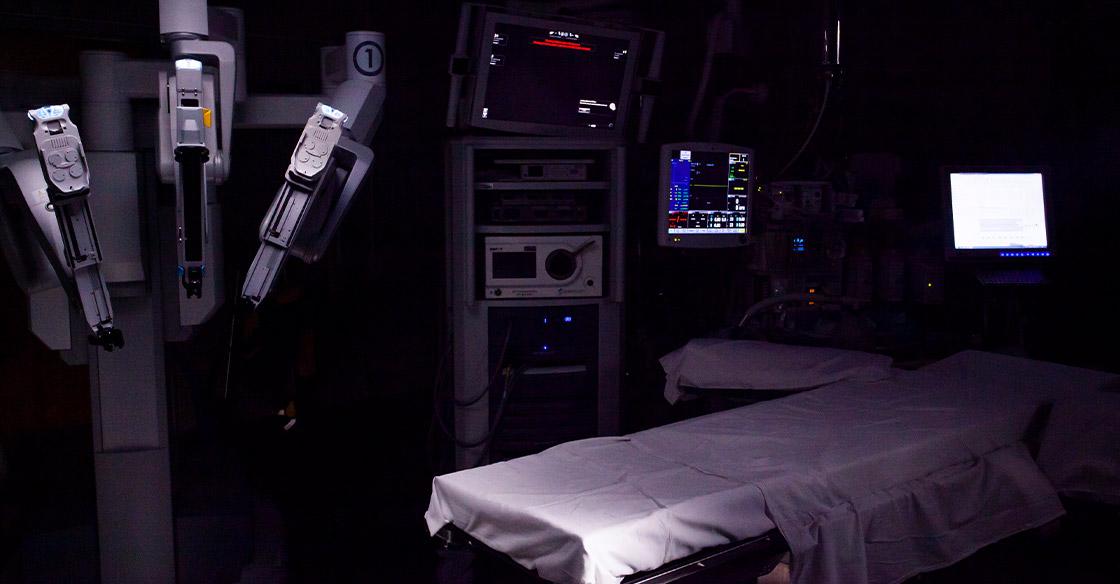 The QEII Foundation is proud to announce that a community of donors – 2,300 to be exact – have completed funding for Atlantic Canada's first surgical robotics technology. The $8.1-million initiative is entirely funded by QEII Foundation donors, including a $3-million donation from the Sobey family.
Robot-assisted surgery enables movements so tiny and precise that they would not be possible with the human hand alone. This results in many advantages for patients, including shorter hospital stays and recovery times, less risk of infection, less blood loss, reduced pain and reliance on medications post-surgery, and quicker return to work and normal activities.
Robotics expert turned QEII patient, Warren Connors, has seen these benefits firsthand.
Following a shock diagnosis of two tumours – one on each kidney – Warren became the first patient in Atlantic Canada to undergo two robotic surgeries. Warren credits his surgeon, Dr. Ricardo Rendon, and the QEII team for saving his kidneys and his life.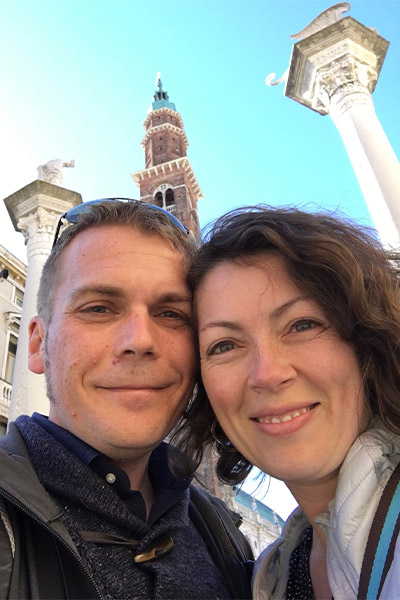 "They were able to save 40 per cent of the worst affected kidney, whereas I may have lost it without access to surgical robotics," says Warren.
The irony wasn't lost on Warren, who as a defence scientist, has spent most of his own career dedicated to robotics. In this case, scouring the seafloor to detect underwater mines and explosives.

Since February 2019, more than 330 robotic surgeries have been performed at the QEII Health Sciences Centre, treating patients living with kidney, prostate and gynecologic cancers. It's a significant milestone for the hundreds of patients and families whose lives have been impacted by the introduction of robot-assisted surgery in our region.

"If it wasn't for the kind people who donated, I wouldn't have been able to return to normal life so quickly – I'll always be grateful for that," says Warren.
Another recent milestone includes the expansion of the QEII's surgical robotics program to treat certain ear, nose and throat (ENT) cancers. For some ENT patients, the location of their cancer can make it difficult for surgeons to safely operate. Surgical robotics can offer a solution, enabling a greater range of motion with enhanced dexterity, precision and motion-scaling, which converts a surgeon's hand movements into even smaller movements in difficult-to-reach areas within the patient's body.

Currently, surgical robotics is an option for certain types of prostate, kidney, gynecological and ENT procedures, but plans are underway to expand the program for even more QEII patients who could benefit from this innovative surgical approach.

Plans that include the addition of another surgical robot – the second only in Canada – dedicated to orthopaedic surgeries.
"How do you inspire individuals to help introduce a new, life-changing treatment option to cancer patients in Atlantic Canada? You tell the powerful story of people, like Warren, to help the community imagine what is possible. And, our community responded," says Susan, president and CEO of the QEII Foundation. "With the completion of our $8.1-million campaign, this is truly just the beginning as our donors help equip our world-class healthcare teams with the most advanced, surgical robotics technology – ultimately, revolutionizing care for all of us."

When it comes to surgical robotics at the QEII, the future is bright. And it's welcome news to patient champions, like Warren.
In addition to sharing his experience with surgical robotics and the role it played in his own cancer journey, he's raising awareness of robotics as a whole and the world-leading innovation that's happening here in our own backyards.

Throughout the month of May, the defence scientist is organizing a series of talks featuring local robotics experts, hailing from fields like medicine and surgery, deep sea exploration and space.

"I work within robotics and I didn't realize robotic surgery was an option – or even available in our region – until my cancer surgeon recommended it," says Warren. "There's some amazing robotics stories to be told – my personal experience is one of many."