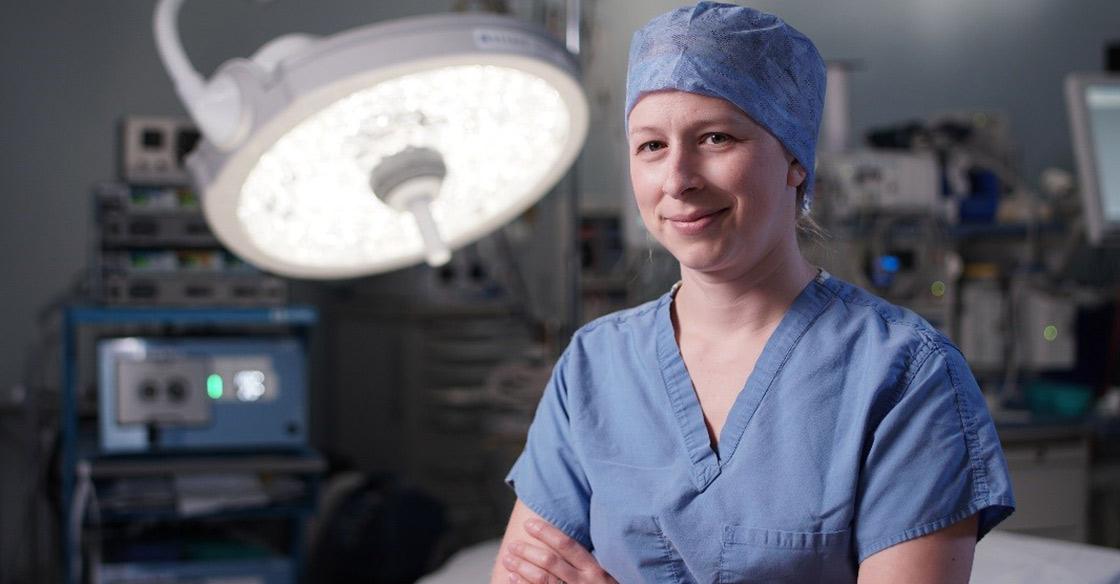 Pictured: Dr. Christine Herman
The level of care provided at the QEII would not be possible without generous donors who believe in the power of research. The Maritime Heart Centre Innovation Fund is a prime example of QEII Foundation donors coming together to fund vital heart health research in our region. Awarded on an annual basis, these research grants support cardiac and vascular care innovation and directly impact patients and their families.
Cardiac and vascular surgeon, Dr. Christine Herman, is one of the successful grant recipients of the Maritime Heart Centre Innovation Fund. She has a goal to improve access to care among visible minority groups in Nova Scotia and is exploring social determinants of health – working with Indigenous, Black and other communities.
Research has shown that minority populations in Canada have higher rates of cardiovascular events, including coronary artery disease and stroke.
While Dr. Herman and her team have uncovered that these communities are experiencing higher rates of disease at younger ages, they are not accessing health care, statistically speaking, at the level to reflect their needs.
The Maritime Heart Centre at the QEII is working with aboriginal leaders to try to understand whether access to cardiovascular care plays an important role in these outcomes, and whether there are identifiable avenues for improvement in access to coronary artery bypass surgery and carotid artery interventions.
 "We need to change how we deliver health care to specific groups instead of putting the onus on them. The responsibility is ours," she says.
While she works to improve access to heart surgeries, Dr. Herman is partnering with researchers with parallel goals in other surgical disciplines, such as orthopaedics, led by Dr. Michael Dunbar.