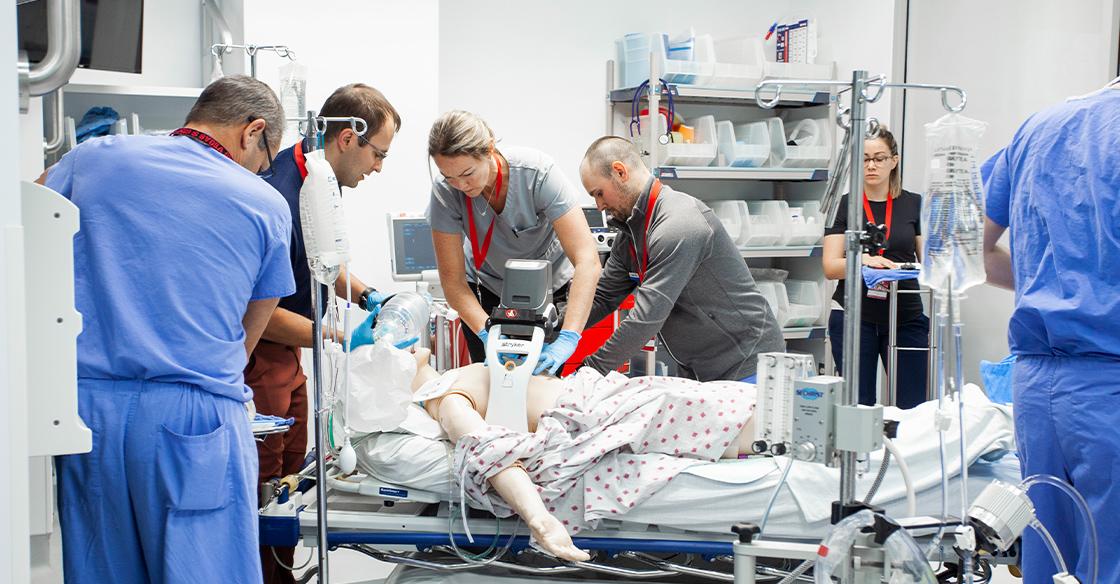 Through the generosity of a community that contributed $1.8 million in funding, the QEII Health Sciences Centre recently opened its doors to a state-of-the-art Simulation Bay (Sim Bay.) Here, medical teams practice their skills in a low-stress, no-risk environment.
"If you've ever had a loved one who's been in hospital, and whose care has been exemplary, behind that is hours and hours of simulation practice and getting it right," says Donna Warren,critical care paramedic and coordinator of the QEII Simulation Program.
The QEII Simulation Program is the only hospital-based simulation facility in Canada that includes clinical-grade cadaver learning on-site. This training is nearly indistinguishable from a live procedure, providing the best possible learning opportunities for healthcare teams.
The QEII's Sim Bay is powered by advanced technology. Learners engage in mock traumas and develop emergency, airway and critical care skills.
Take a virtual tour.
Download PDF version