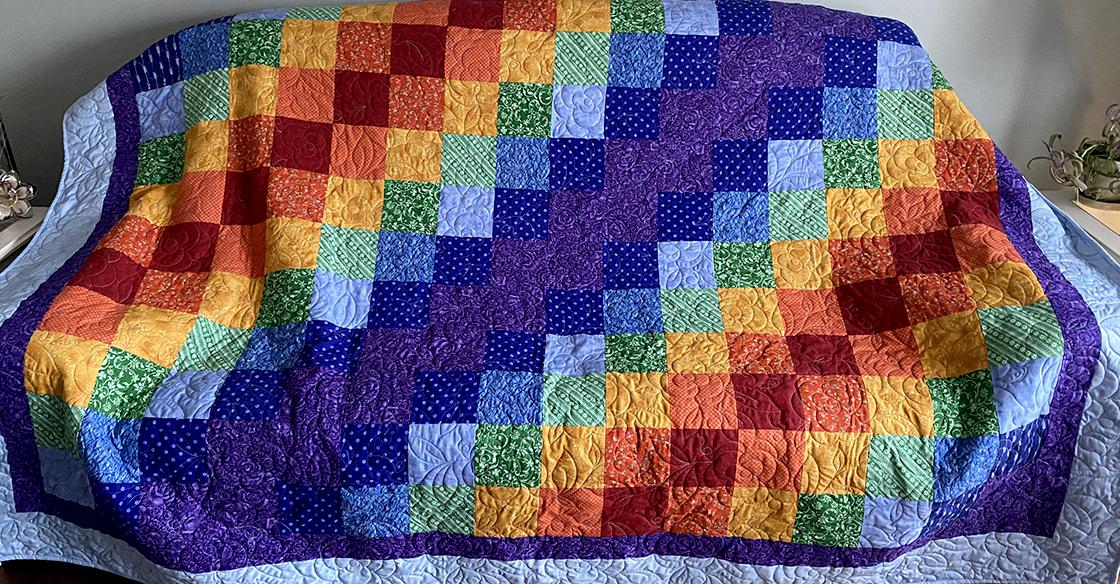 Darlene Pomroy, who fundraised $6,200 for gallium-68 DOTATATE in honour of her late mother, Loretta, raffled off this handmade quilt decorated with roses, her mom's favourite flower.
Thanks to the generosity of many donors, the QEII Foundation has reached its fundraising goal to ensure that Atlantic Canadians will now have access to the world's best detection tool for neuroendocrine cancer. The $200,200 raised has brought gallium-68 DOTATATE, a life-saving tool, home to the QEII Health Sciences Centre.
A gallium-68 DOTATATE scan is able to detect neuroendocrine tumors with incredible accuracy, allowing healthcare professionals to quickly begin a targeted cancer treatment plan. The benefits are immeasurable – this free, locally available detection tool will reduce scan times, detect hard-to-find cancer earlier, and save lives.
We wouldn't have been able to bring this incredible technology home to the QEII without the help of our donors and some very special champions in our communities.
Darlene Pomroy, Lower Sackville resident, chose to raise funds for the QEII Foundation in honour of her late mother, Loretta, who passed away in 2018 from lung and brain cancer. Our gallium-68 campaign really caught Darlene's eye: "I wanted to raise funds for something with an urgent, short-term goal," Darlene says. "Also, the fact that gallium-68 was going to be the first one in Atlantic Canada made up my mind. The next closest one is in Quebec – that's a far way to travel."
Because of the COVID-19 pandemic, Darlene had to get creative with her fundraising efforts. Rather than hold events or live raffles, she had to host most of her fundraisers through online platforms, like the QEII Foundation's do-it-yourself online fundraising tool.
For her opening fundraiser, Darlene hosted an online Valentine's Weekend Challenge, asking friends and family to donate $68 for gallium-68. "In the first 24 hours, we raised $1,500," says Darlene. "The support was amazing."
"I'm just so grateful for people's generosity. I have praise and appreciation for the fact that people give even when they don't have a lot. It's so encouraging."
Darlene hosted other various raffles and fundraisers for gallium-68, such as a spice raffle, a day at work where staff could wear their favorite sports jersey by donation, and a raffle for hockey stick furniture made by Darlene's husband.
To wrap up her fundraising efforts, Darlene raffled off an incredibly special item – a beautiful handmade quilt, which holds a dear meaning for Darlene and her family.
"I made a rainbow quilt, stitched with roses, because Mom loved roses," Darlene explains. "Before her passing, on my mom's 80th birthday, we had a big party. All 10 of us siblings read a poem written by my sister called, 'A Rose for Mom'. We all got up on the stage to read the verses and deliver roses."
"On the day that we buried her, a couple of rainbows appeared. The rainbow and roses quilt just felt really meaningful. That's the one [fundraiser] I saved for last."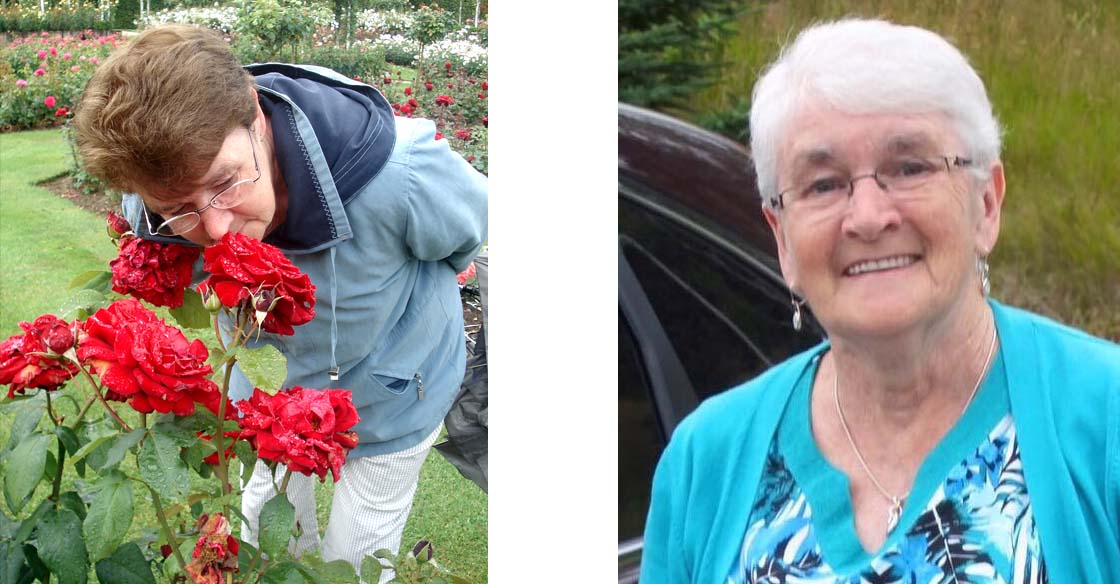 Darlene, who got her love of quilting from her mom, has also been inspired by her generous heart. "She was always ready to lend a helping hand," says Darlene. "I get this feeling each year that I should be doing something to help someone too."
As someone who's personally experienced cancer care at the QEII, Darlene feels thrilled that she raised $6,200 to improve cancer screening for other Atlantic Canadians. "Once you have cancer, screening is routine," Darlene says. "It's important to have local scanning available – so you don't have to travel back and forth at a time that's already stressful."
For patients with neuroendocrine cancer, world-class screening will now be available locally at the QEII with the addition of gallium-68 DOTATATE, thanks to fundraising champions like Darlene and other incredible donors. Together, we can now discover the undetectable, improve care, and save lives.
"It's meaningful to know that Atlantic Canadians and the community came together and raised the money to bring [gallium- 68] here," says Darlene.  "It's incredible to now have this opportunity on our doorstep. It will surely make a difference."
---
Below is the beautiful poem that Darlene and her siblings read for their mom, Loretta, on her 80th birthday while presenting her with the gift of roses.
"A Rose for Mom"
By Maureen Pomroy (with memories contributed by brothers and sisters)
Where we'd be without you, we don't know,
Dear Mom, you came to every show.
Saw every concert, heard every song,
It didn't matter how short or long.
We thank you now with this rose,
For coming to so many shows.
At night you'd read us many tales,
About Euphonia floods and whales,
You'd fall asleep before the end,
We turned the pages for you then.
What love for us our mother shows,
We thank you Mom, with this rose.
Our clothes and mitts and meals you made,
With little or nothing, you weren't afraid.
Our uniforms and jeans you'd mend,
In ringlets girls to school would send.
We're so proud and hope it shows,
Dear mom to you another rose.
How many potatoes did you peel?
For how many rosaries did we kneel?
To learn from you how love is done,
Each day each daughter and each son,
We're glad this mothering life you chose,
And thank you more Mom with each rose.
You taught us how to laugh and sing,
To see the good in everything,
To dance and party and have fun,
The lottery we surely won.
With you as Mom, the sweetest rose,
Our love for you just grows and grows.