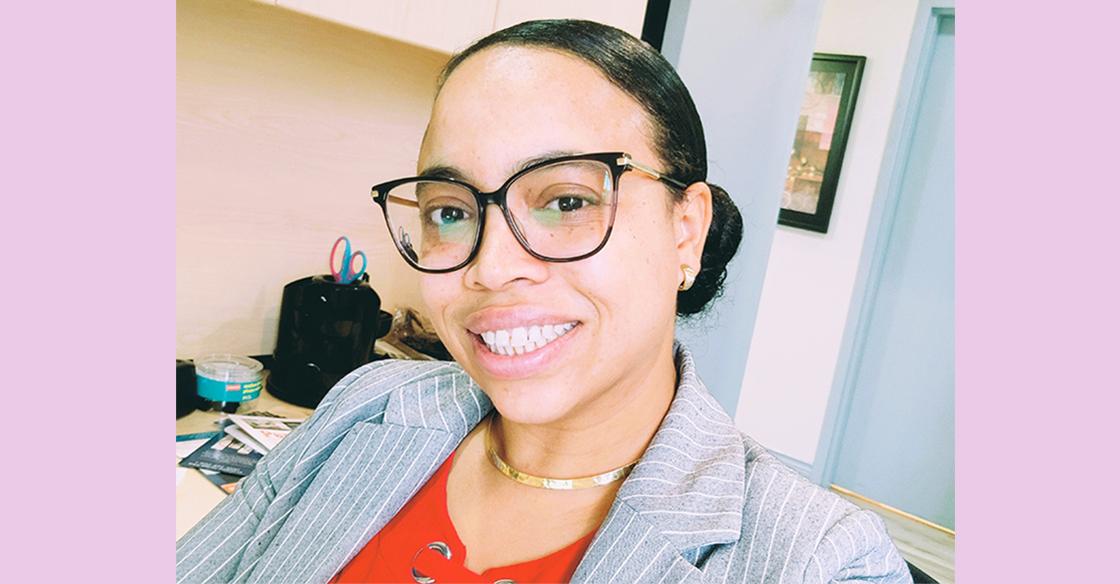 Angel Griffin is a big believer in healthcare education.
"I want to always lift people up to reach their goals, especially in health care as there's a dire need across all healthcare professions," says Angel. "And it takes a special person to want to enter the field."
Angel is the area director for Bayshore Home Health in Nova Scotia and Prince Edward Island.
Bayshore Home Health is a locally-operated company that provides personalized care services to more than 500 clients a year, allowing people to stay at home, wherever home may be. With a talented team of healthcare experts, Bayshore is a diverse and welcoming community offering many services including grocery delivery, light housekeeping, personal care, nursing, and integrated health services – helping clients navigate their doctor appointments and hospital visits and working with clients' families who may live out of province.
When Angel heard about the QEII Foundation Diversity in Health Care Bursaries, she and her team were excited to support future healthcare professionals.
In 2021, Angel's team at Bayshore Home Health donated $5,000 to the QEII Foundation Diversity in Health Care Bursary program to help students from diverse backgrounds reach their dreams of working in health care.
"As a local company, we're here to support and give back to the community," says Angel.
Angel stresses the need for diversity in health care – from home care to hospitals.
With different knowledge, experiences and cultures, diverse healthcare teams can optimize care for patients and better the healthcare system.
She notes that, in 2014, only five per cent of Black females worked in health care. While she hopes that number is growing, Angel says this is just one example of how an entire community of people could feel left out of the healthcare system.
"Diversity in health care is important for many reasons, including relatability," explains Angel. "Patients want to see themselves in the health system; they need to feel welcome, be heard and be represented throughout their care journey."