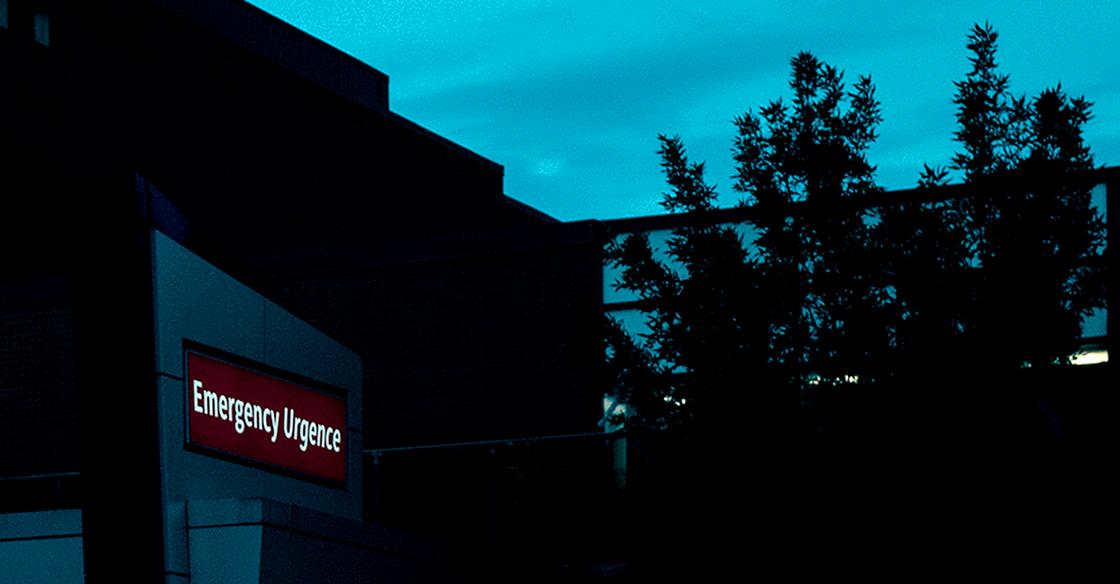 When I opted for a tour of the QEII Psychiatric Emergency Care Suites, I initially felt that anything relative to mental health right now would be a critical area within the community to help improve.
But as my brother, Jonathan, and I walked into the current facility, I hoped that the tour would lead us further into the building. I thought, "This can't be it. This can't be where people come for help in their most stressful state." I was wrong.
Unfortunately, the current suites are anything but welcoming. We sat in two worn-out chairs while looking at the distressed walls under stark, white fluorescent lights, and knew things needed to change.
As an interior designer, creating comfortable, calming spaces is always on my mind. I have seen the effects that environment can play on a person's mental state.
Knowing that those struggling with their mental health are ushered into a space that's been left behind made me realize that that's exactly how people who come to the suites must feel: left behind.
That's the moment our family knew we could help support the mission to redesign the Psychiatric Emergency Care Suites. We're excited to work with the QEII Foundation donor community to transform the space to a warm and comforting environment for people seeking help. 
My family and I are so committed to this cause that we're matching each donation until March 31, up to $25,000. Your donation today will have double the impact towards redesigning the suites – all for a community that truly needs this essential healing space.
The newly designed suites will feature dimmable lighting, reinforced walls coated in calming colors and properly-designed, weighted furniture to provide a safe and welcoming environment for those who are seeking help.
Our family feels fortunate to get behind such a critical asset to our community. Our hope is this $25,000 matching gift will help transform these suites into the comfortable, secure space it's meant to be for people in need of professional care.
Please join us today. We encourage others to invest in such a crucial space for our community.
-Natalie Owens, Owens Family Representative, QEII Psychiatric Emergency Care Suites Matching Donor Family
---
To learn more and to double your impact towards the Care Suites redesign, click here.