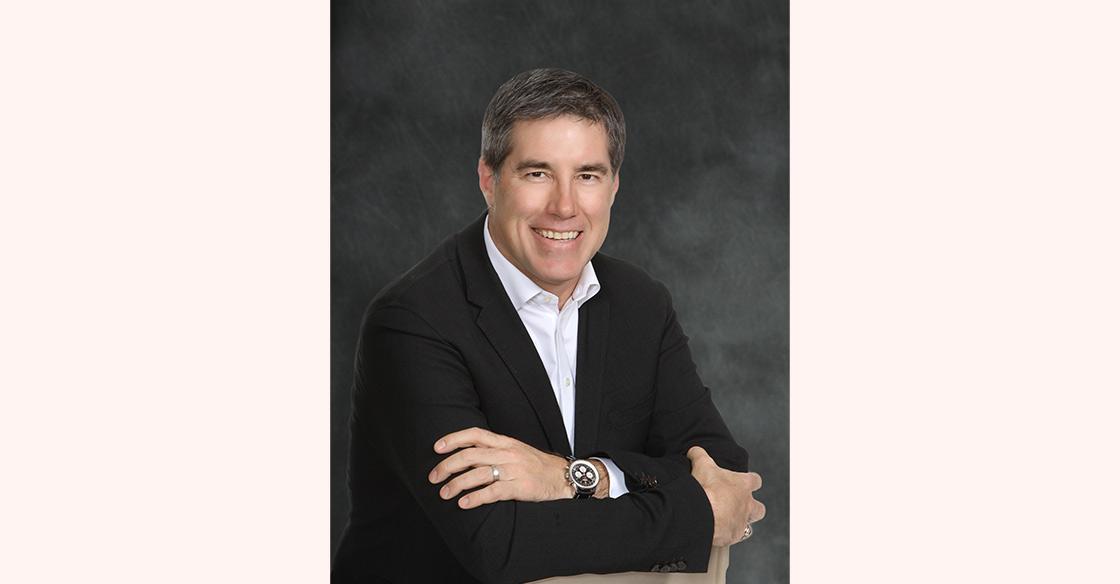 PHOTO CAPTION: President and CEO of Crombie REIT, Donnie Clow, is chair of the QEII Foundation's surgical robotics campaign.
Originally published as a sponsored article on saltwire.com.
Donnie Clow survived prostate cancer in 2013, but then kidney cancer stole the life of his brother-in-law, Kevin MacDonald, just three years later.
The devastating loss inspired the president and CEO of Crombie REIT to do whatever he could to prevent others from having to go through the same pain, so he volunteered to help the QEII Foundation fund Atlantic Canada's first surgical robotics program — technology that would enable local cancer care teams to provide minimally-invasive robot-assisted surgeries.
As volunteer chair of the QEII Foundation's surgical robotics campaign, he joined forces with several other families who had been touched by cancer, to bring the game-changing technology to the QEII on a trial basis in February of 2019.
Donnie says he'll never forget everyone's excitement when the first surgical robot, da Vinci, arrived at the QEII. It's gone on to assist with more than 330 prostate cancer, kidney cancer and gynecological cancer surgeries — providing precise movements and accessing places the human hand can't reach, all with the visual clarity of a 3D camera.
But there was still a long road ahead for the volunteers, since da Vinci needed funding in order to stay in Halifax. Donnie and the committee continued to tell people about the power of robot-assisted surgeries — like faster healing times, short hospital stays, reduced blood loss, less reliance on pain medications and improved outcomes — and encourage them to donate to the cause.
After plenty of hard work, more than 2,300 donors contributed to the robotics campaign to raise a total of $8.1 million — enough to fully fund operating costs and technology for the first five years.
"This is a prime example of how philanthropy transforms health care and unlocks treatment options that otherwise wouldn't be available," says Donnie. "When Kevin passed away, it was one of the toughest experiences we've ever gone through as a family, so my wife Shelley & I wanted to do something that's going to improve that situation for other people. If you have friends or family who have been touched by cancer, robotics is about elevating the quality of care not only for them, but their families, the community and their employees."
Donnie says chairing the QEII Foundation's surgical robotics campaign has given him a newfound appreciation for our healthcare system, calling it "one of the very best in the world." Not only is the robotics technology going to change the lives of many Nova Scotians — helping them access world-class cancer care here at home — but it's going to ensure the province remains a draw for the best and brightest healthcare professionals.
"We have an extraordinarily strong healthcare system that's proven its mettle throughout COVID — adapting quickly and continuing to be resilient and caring over a long period — but now we have some of the best healthcare equipment and surgical teams in the world," says Donnie. "The robotics campaign is about giving our surgeons the best tools in order to achieve better outcomes, and attracting the best young surgeons so they want to live here in Nova Scotia."
He believes the robotics technology has "essentially created a centre of excellence" in urology, gynecology and ENT, and it feels wonderful to know the fundraising journey is finally complete — da Vinci is here to stay.
"Throughout this campaign, I've seen firsthand how much our doctors, nurses and healthcare providers care about people. Their passion for achieving excellence is just extraordinary," says Donnie. "Now it's up to us — as community members — to do whatever we can to give them the best tools and equipment to achieve great health care for all of us. We're all in this together."