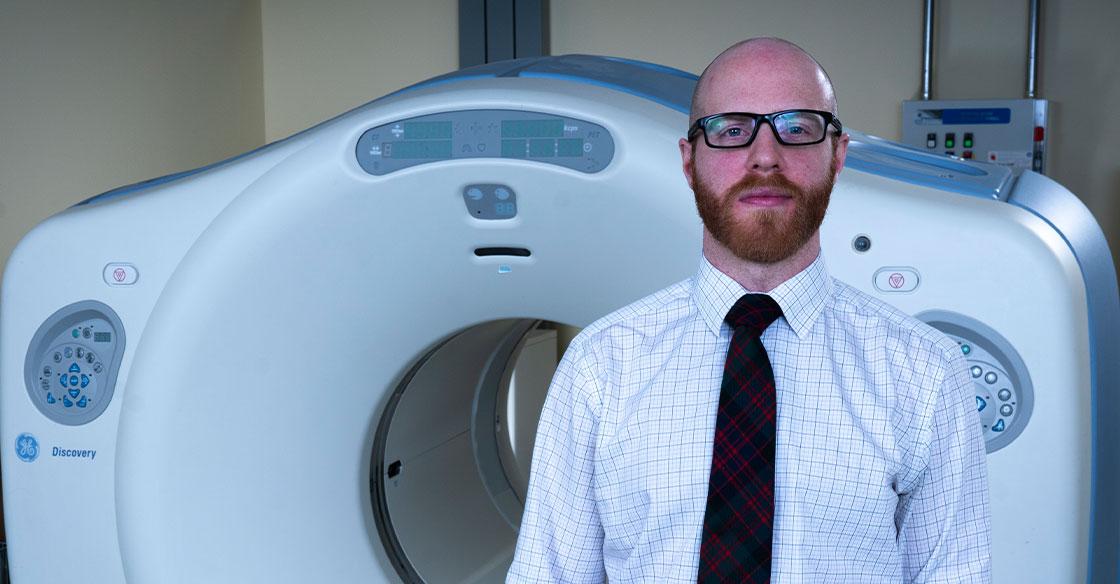 Raised in Dartmouth, Nova Scotia, Dr. Ian Macdonald is proud to be a resident in the Nuclear Medicine Residency Program, training at the QEII.
"I'm proud to be from the Maritimes, and I'm proud to bring my skill set right back into our community."
For Dr. Macdonald, this new PET-CT technology is about more than just improving patient care.
He says it will play a role in how the QEII is positioned on the world stage and its ability to train and recruit the best healthcare providers.
"This new PET-CT technology will be a huge advancement, not only for our region and our patients, but also for residents like myself who are continuing their training," says Dr. Macdonald.
"Being able to train with the latest technology will allow us to be at the forefront of the field."
And luckily for Dr. Macdonald, it means that residents, like himself, are able to train with the best tools here at home in Nova Scotia.
"We have excellent clinicians and researchers at the QEII and I wanted to be a part of that community. The QEII is a leader in so many fields, and this new technology will really bring diagnostic imaging to the cutting-edge."
Because this new technology will make PET-CT scans more accurate and efficient, it also means that the department will now have the capacity for clinical research opportunities that were never possible before. 
"It's a really exciting time to be in medicine and here at the QEII."                 
To learn more about PET-CT or to donate today, visit QE2PETCT.ca.