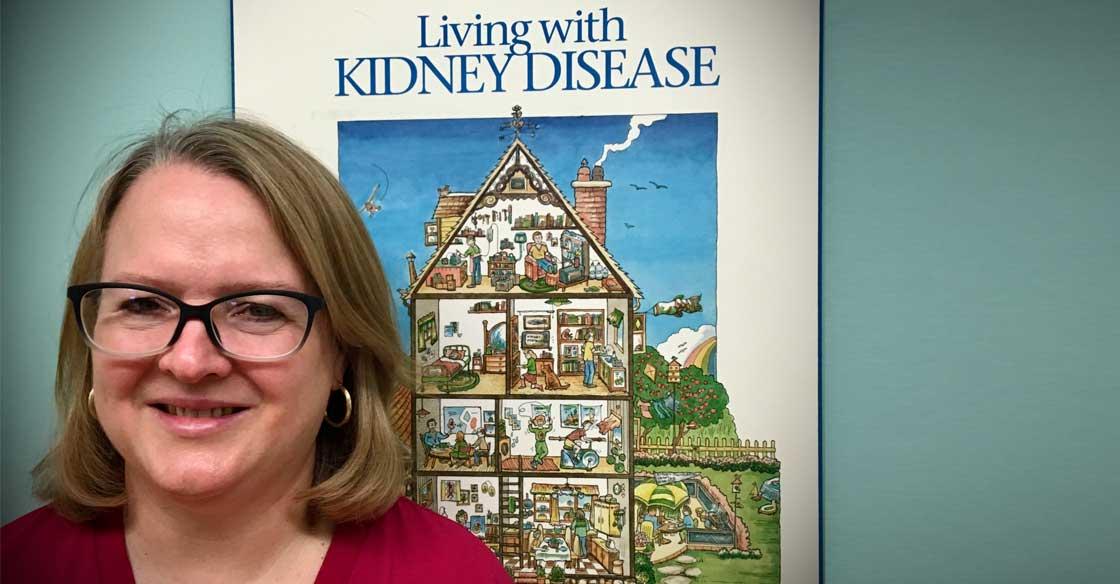 Michelle Jensen, renal social worker at the QEII Health Sciences Centre, is a champion for the new QEII Patient Essentials Fund.
The QEII Foundation is on a mission to fund a minimum of $50,000 in gift cards – for gas, groceries and personal care – over the next year. It's part of the new QEII Patient Essentials Fund; a first-of-its-kind pilot program that supports QEII patients with urgent, essential needs during their care journey.
The new program, which launches this spring, will be 100 per cent funded by generous donors in our community.
It's exciting news to QEII staff, like Michelle Jensen, who works as a renal social worker with the QEII's two dialysis units.
The needs are great and she knows firsthand the impact our community could have, especially for dialysis patients and their families.
According to Michelle, diseases like kidney failure come with a high financial cost for many Atlantic Canadians.
Each week, approximately 200 patients undergo dialysis treatment at the QEII Health Sciences Centre; a procedure that filters toxins and waste from the blood when a patient's kidneys no longer function.
As part of her role, Michelle works with many of these patients and their families who are struggling to make ends meet, often deciding between vital healthcare expenses and their everyday needs.
"There is no cure for kidney disease," says Michelle. "Hemodialysis treatments take place three days a week for the rest of a patient's life, or until they receive a kidney transplant."
With each treatment taking up to 4.5 hours three days a week, many patients and their loved ones are unable to work due to the time commitment of this life-sustaining care.
Coupled with the out-of-pocket costs to cover medications, fuel and travel to these dialysis treatments, it can put a significant strain on families.

It's this financial strain and stress that Beth Sparks and her husband, Stephen, wished more people talked about.
For nearly four years, the couple have travelled 1.5 hours a day, three days a week, for Stephen's dialysis treatments at the QEII's VG site.
That's well over 1,000 car rides to and from their Mount Uniacke home and the QEII's dialysis unit in Halifax.
"The fuel costs alone are astronomical," says Beth.
The couple, who have a blended family of nine children and 21 grandchildren, are sharing their story to help raise awareness of the financial costs of being sick.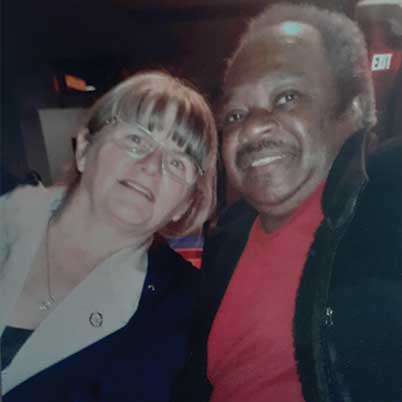 "Only some of Stephen's medications are covered by seniors' pharmacare and his special renal diet is costly," says Beth. "You add on the price of gas for multiple treatment appointments each week, it can easily break you."
The Sparks' experience is common among families who rely on dialysis treatments each week.
"I work with patients who are travelling from Pictou County, the South Shore and the Annapolis Valley – up to a 1.5-hour drive each way – to the QEII for their treatments," says Michelle.
It's not hard to imagine the financial effect this could have on any of our lives or the lives of our loved ones. That's why the QEII Patient Essentials Fund is so important.
"While gas cards may seem like a small item to some, they can have a significant impact in the moment," says Michelle. "For some dialysis patients, a free tank of gas means they can access their treatments."

Faced with long commutes, time away from home and loved ones, and the physical toll of their diagnosis and care, sometimes it's those little things – the gift of gas, groceries or personal care – that can make the biggest difference in a patient's experience.
"When families are struggling, every little bit counts," says Beth.
To learn more about the QEII Patient Essentials Fund or to donate today, visit QE2Foundation.ca/essentials.