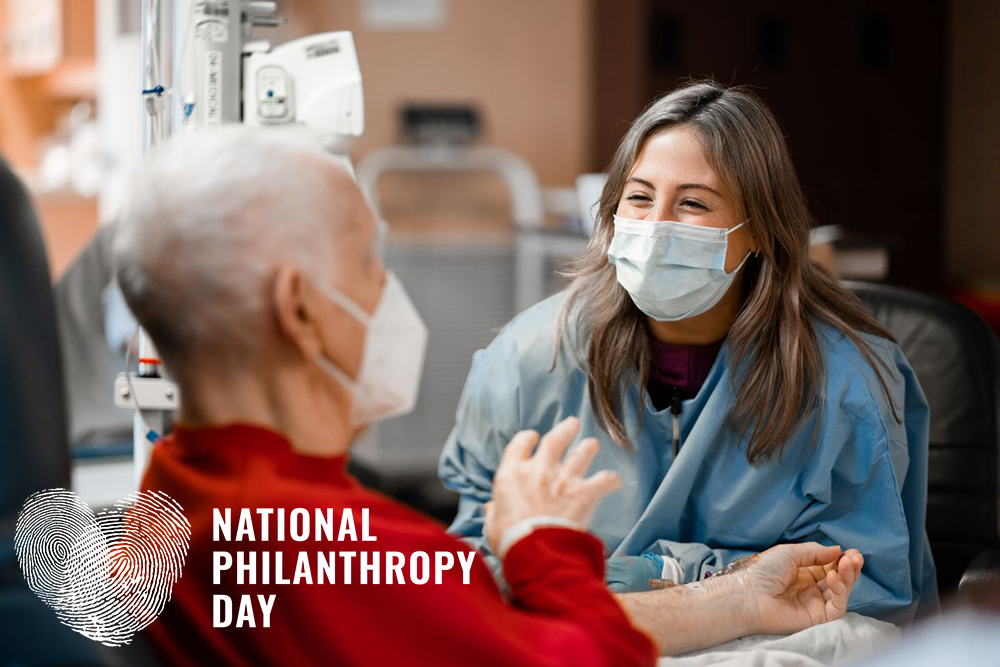 Everyday life-changing moments happen at the QEII Health Sciences Centre. And many of them are made possible because of QEII Foundation supporters.
Today, on National Philanthropy Day, recognized annually on November 15, we're celebrating the incredible impact and milestones that philanthropy brings to life.
The power of philanthropy shines through our $100-million We Are campaign, the largest healthcare fundraising campaign in Atlantic Canadian history. Reducing wait times. Increasing access to care. Introducing new technology. Offering more personalized treatments. Finding ways to innovate. Bold goals we dared to tackle because we knew anything was possible with passionate and generous supporters by our side.
Donors and community volunteers have stepped up — interrupting the status quo and supporting 17 life-changing We Are priorities so far. Atlantic Canada's first surgical robot (and three more since the first). Personalized treatment options. World-first cancer-fighting technology. Enhanced mental health supports. New spaces and labs that are curing some forms of cancer — literally.
It's all happening at the QEII — ignited by philanthropy, supporting the patients and families who depend on us. Together, we are delivering on our promise.
PHILANTHROPY IN ACTION
QEII Foundation donors were the catalyst to bring Atlantic Canada's first — and Canada's second — orthopaedic robot to the QEII. Personalized care is at the forefront allowing orthopaedic surgeons to replace a joint tailored to the patient, leading to less invasive surgeries and shorter hospital stays.
I can see knees and hips in ways I've never seen before. The robot is the vehicle that is transitioning us into the new world of patient-specific surgery. We are grateful to the donors who have supported orthopaedic robotics. – Dr. Michael Dunbar, QEII orthopaedic surgeon and QEII Foundation Endowed Chair in Arthroplasty Outcomes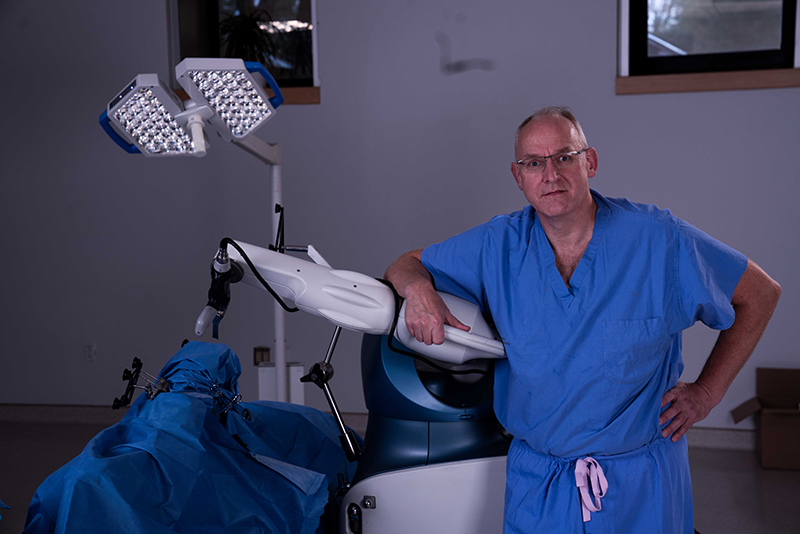 Charles Jesso was the first patient to receive CAR-T therapy in Nova Scotia — a final lifeline and potential cure when all other treatment options were exhausted to treat his cancer. Thanks to BMO Ride for Cancer donors, QEII patients will soon have faster access to this life-saving treatment with the upcoming construction and opening of Atlantic Canada's first-ever CAR-T therapy lab at the QEII.
This past weekend, I walked my daughter down the aisle at her wedding. That moment wouldn't be possible without CAR-T therapy — that treatment literally saved my life. I'm so grateful for the donors who are making this dedicated lab a reality...you can't put a price on giving someone a second chance at life. – Charles Jesso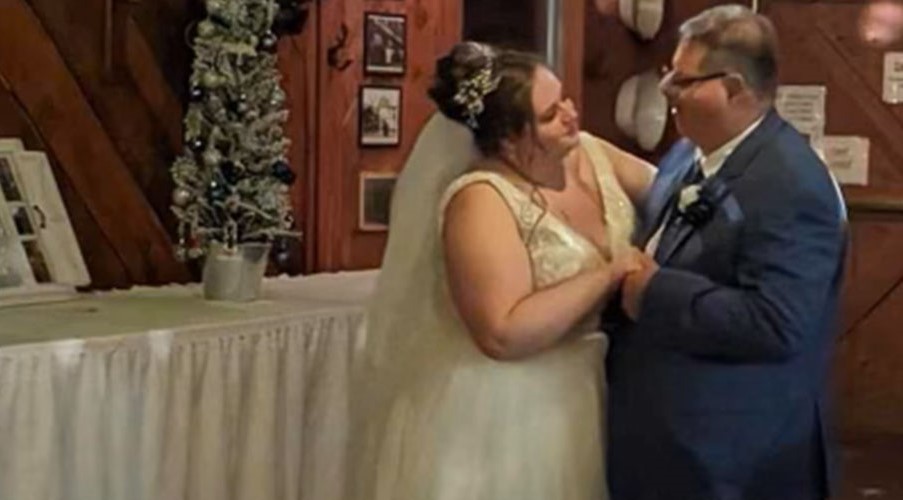 More than 200,000 Nova Scotians live with mental illness. Today, they have access to more resources and support thanks to QEII Foundation donors. From e-mental health tools that enhance accessibility to improved spaces that will ensure their healthcare journey is more inclusive and welcoming  QEII Foundation donors are helping people get the mental health support they need.
The donor-funded program Text4Support helps people like Joselyn Nelson — along with 1,500 other program users — get the help she needs in a more accessible and consistent way.
Each day I find the information, the little reminders and the hope-providers really helpful. Simple reminders like suggesting I reach out to family and friends for support when I need it make a difference to my wellbeing. I'm thankful for the donors who will help support this program for others who need it. – Joselyn Nelson, Text4Support participant