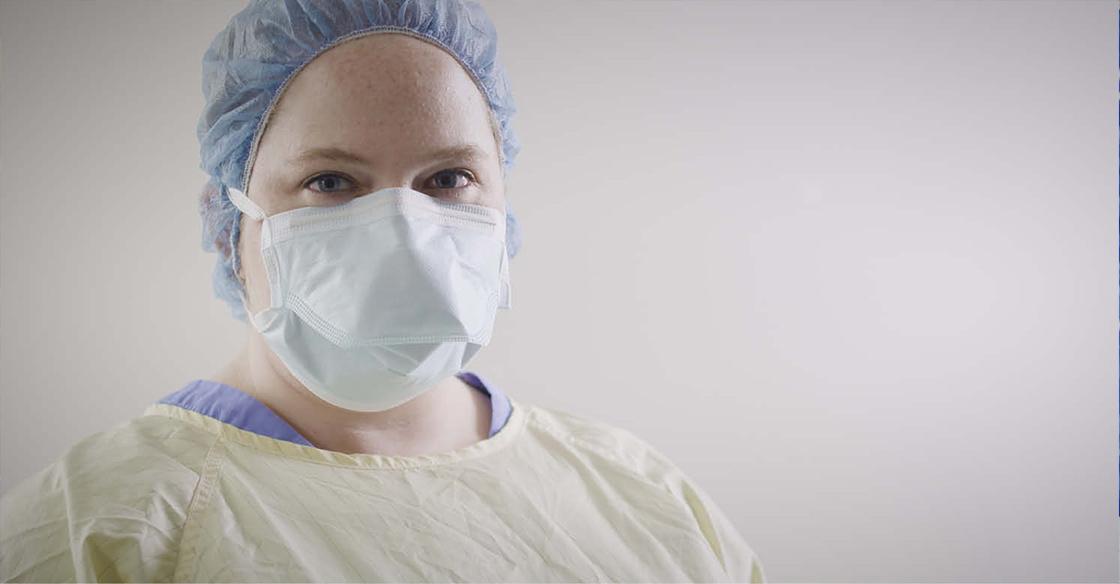 Cancer Never Waits II: This time, it's personal
In 2017, the QEII Foundation launched its Cancer Never Waits II fundraising campaign. Together with our donors and Ride for Cancer community, we set-out to revolutionize the delivery of systemic therapy at the QEII Health Sciences Centre – and ensure our cancer teams can continue to fuel their patients' battles with the best equipment and technology available.
Fifty per cent of all cancer patients at the QEII receive systemic therapy; drugs that spread throughout the body to reach cancer cells wherever they may be. Systemic therapy includes a vast array of treatments including chemotherapy, hormonal therapy, immunotherapy and targeted drugs.
Each day, 100 to 120 specialized doses of systemic therapy are individually prepared in the QEII's current preparation lab for the treatment of patients. The type and dose of these therapies are carefully determined through:
an analysis of the type and stage of cancer;
the presence of specific molecular or genetic features of the cancer;
features of the patient such as height, weight, blood cell count, liver and kidney function; and
any other medical conditions that may co-exist.

This provides a safe, precise and effective treatment for every patient, every day – as each dose is personal and one-of-a-kind, just like you or I. Currently, the existing lab only has two fume hoods (or biological safety cabinets) that prepare the 100-120 systemic therapy doses each day for the treatment of patients.
Due to the large volume of doses and demand each day, cancer patients can wait up to one to two hours for their personalized treatments to be prepared and delivered to the care area where the treatment will ultimately be administered. Once the dose of medicine has been prepared, it can take one to six hours to safely administer to the patient.
As the increasing demand for cancer therapies continues to rise, an opportunity to expand and re-imagine one of our province's busiest and most important labs became apparent. With a vision to transform the current lab at the QEII's Victoria Building into a world-leading Cancer Therapy Preparation Lab and a mission to deliver those life-saving doses faster, our QEII Foundation donors stepped up in a big way.
The QEII's new Cancer Therapy Preparation Lab
Jointly funded by government and QEII Foundation donors, construction is set to begin this spring on the QEII's new, state-of-the-art Cancer Therapy Preparation Lab. Government is providing $4.6-million in funding to move the current lab from the QEII's Victoria Building to the Dickson Building and cover both the infrastructure and operational costs.

With $2-million raised by our generous donors, the QEII Foundation is purchasing the cutting-edge equipment and technology within the new lab – which will be dedicated to the preparation of all drugs for the treatment and support of cancer patients.
An innovative space designed and tailored to meet growing patient demand for systemic therapies, the new Cancer Therapy Preparation Lab will immediately double preparation capacity with the addition of two new fume hoods; ventilated enclosures where staff can safely prepare chemotherapy doses and other targeted drugs. Completely funded by our donors, these fume hoods will allow the QEII's cancer care team to deliver life-saving doses faster and ensure patients spend less time awaiting treatment and more time conquering their disease.

Investing in innovative technologies – like bar-coding, remote-cameras and automation – will maximize efficiencies, reduce treatment times, introduce a new layer of safety, and provide new care options for patients and their families.
In addition to shortening hospital wait times for patients and improving efficiencies, the new lab and its donor-funded equipment and technology will allow the QEII's Cancer Centre team to participate in new and additional clinical trials. This will enable the QEII to test more novel therapies and help ensure patient access to the latest groundbreaking treatments and opportunities.

On behalf of all the patients and families who will be touched by the new Cancer Therapy Preparation Lab and its game-changing technology, thank you to our generous QEII Foundation donors.
You might also be interested in...