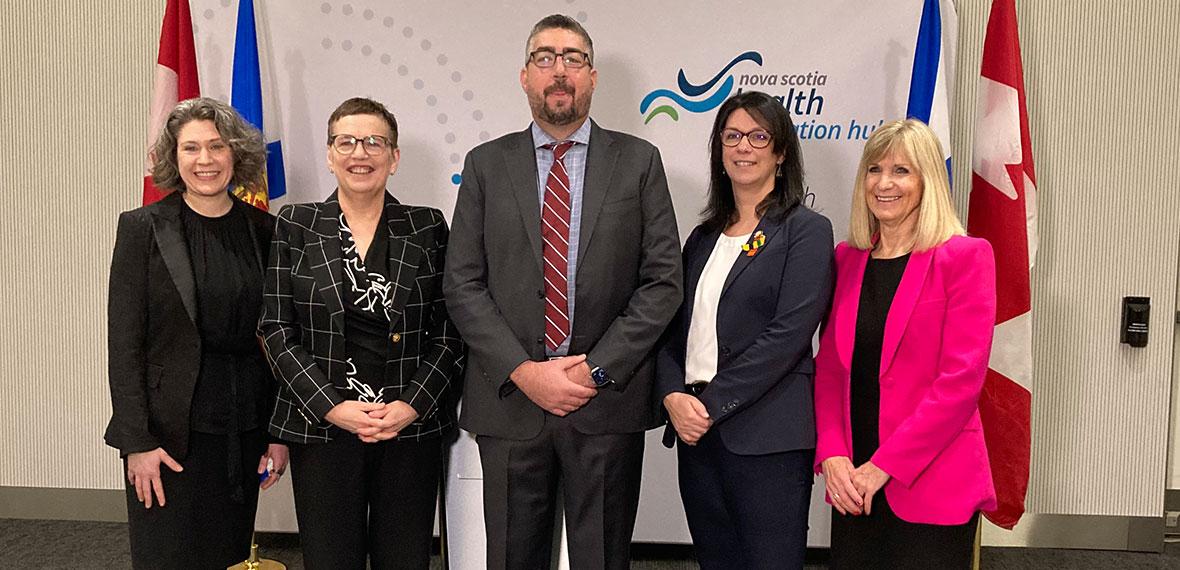 Nova Scotia is launching a first-in-Canada technology designed to improve cancer care and reduce treatment wait times.
The province says the new technology, called the Oncology Transformation Project (OTP), will modernize the way cancer care is delivered and will bring together its key oncology information systems for the first time, providing more information in real time.
Through the new project, Nova Scotia Health is creating a single access point for cancer patient referrals, triage, and treatment, which is said to lead to streamlined care, reduced wait times, and better outcomes for patients.
"A cancer diagnosis is a frightening and stressful experience for patients and their families," said Health and Wellness Minister Michelle Thompson in a news release Friday.
"Cancer patients and their families deserve to know that they are receiving the best possible care, delivered on the fastest possible timeline. There is no better way to improve their care, than by giving health-care professionals better tools to do their jobs."
The OTP includes a patient portal, which will give patients a direct connection to their care teams, and the ability to report symptoms from home.
There will also be real-time communication between the two cancer centres in Halifax and Sydney, N.S., and the province's eight community oncology sites. The province says this should enhance access to care for people living in rural communities.
"This is the solution for which our cancer care team has been waiting," said Dr. Gail Tomblin Murphy, the vice president of research at Innovation and Discovery and the chief nurse executive with Nova Scotia Health.
"Our patients and care teams deserve this level of excellence, and it will change the way our patients receive cancer treatment and survivorship care."
Nova Scotia is the first site in North America to implement the new technology.
It is scheduled to launch this spring, with an accelerated 12-month timeline to fully integrate it into the province's health system.
The province did not release details on the cost of the new project, but says the QEII Foundation is currently fundraising for it as part of its $100 million We Are campaign.