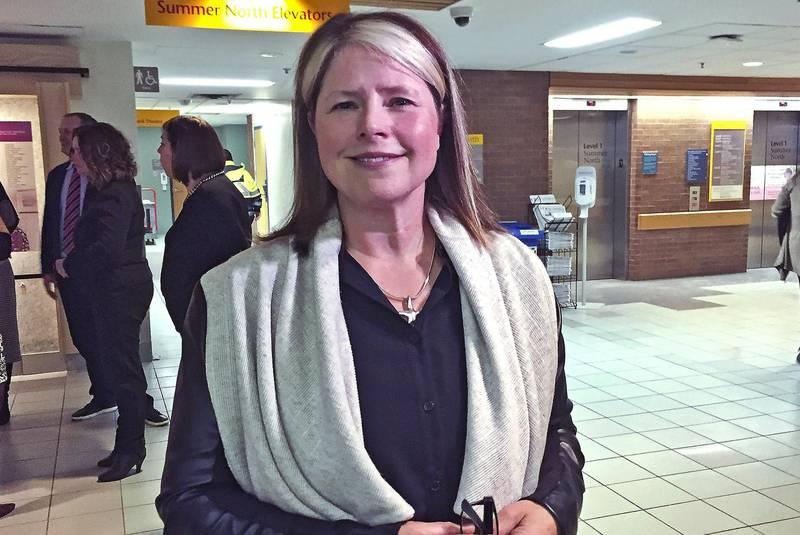 Originally published on thechronicleherald.ca.
Palliative care in Nova Scotia got a major shot in the arm with a $4-million donation from the J & W Murphy Foundation.
Of the funds, $3 million will go to an endowed research chair at the QEII Health Sciences Centre and $1 million for Hospice Halifax.
The J & W Foundation was created by the late William and Janet Murphy to fund their charitable endeavours, including scholarships and medical causes. William Murphy was a dentist in Liverpool who went on to co-found Mersey Seafoods Ltd. Their legacy is carried on through the foundation and their daughters Karen and Lisa and daughter-in-law Holly.
The family saw Bill, Janet and their son Jon, who suffered from multiple myeloma for years, all die within the past five years.
"I think our family's experience with going through three life-limiting illnesses at the end of life in the course of three to four years brought home to us rather starkly the need for help in navigating that system in managing those transitions," Lisa Murphy said on Tuesday after the funding announcement.
"Today marks the culmination of a lot of hard work by a lot of people and, given the enthusiasm that we see in the partners that are coming together to bring this palliative care chair to fruition, we have high hopes. We feel strongly that this is an investment that we are making for the future of Nova Scotians for a well-thought-through, sophisticated palliative care service in the province."
Murphy said the intent is the endowed research chair, which will be cross-appointed at the QEII, Nova Scotia Health Authority and Dalhousie University, will help create the framework for how palliative care in the province is talked about and to create models of service delivery.
"All of those things that can be so well-informed by solid, evidence-based research," she said.
The 10-bed hospice at 618 Francklyn St. in Halifax is slated to open on April 8. It will provide a place and support for Nova Scotians who have a terminal illness and are approaching the end of their lives.
"We have watched the Hospice Society in Nova Scotia struggle and fight to get that hospice made and to get it built and to bring it to the end and they were so close to being over the finish line and when we again started to talk to different players, it became apparent that getting them over the finish line was a really important landmark in palliative care in this province," Murphy said.
"If we can't as a province, as a society, stand up, plant our flag and say 'this matters,' and be seen to be saying 'this matters,' then we're not going to get it done."
Bill Bean, president and CEO of the QEII Foundation, said the creation of the endowed chair adds a whole new dynamic to the integrated palliative care program already working in the province.
"And it's in perpetuity so endowed chairs live on forever — the income is used to fund the chair. So it means for the next generation and beyond, there will be a palliative care expert leading the charge in this province," Bean said.
Dr. David Anderson, dean of the faculty of medicine at Dalhousie University, welcomed the opportunity to recruit a world-class researcher and move the field of palliative care forward.
"And it's going to make a great difference to the quality of care that we'll be able to provide and will lift the bar as far as making sure that Nova Scotians have access to world-class palliative care opportunities," he said.
An international search for an appropriate candidate will begin immediately, Anderson said. It may take a few months to identify the candidate and recruit them to come to Nova Scotia.
Dr. Drew Bethune, senior medical director of the Nova Scotia cancer care program, said the objective is to "affect every Nova Scotian who requires palliative care, to create a system and to have an individual who inspires everybody to work above what they think they can do."
He said Nova Scotia can be "a superstar" in medical care.