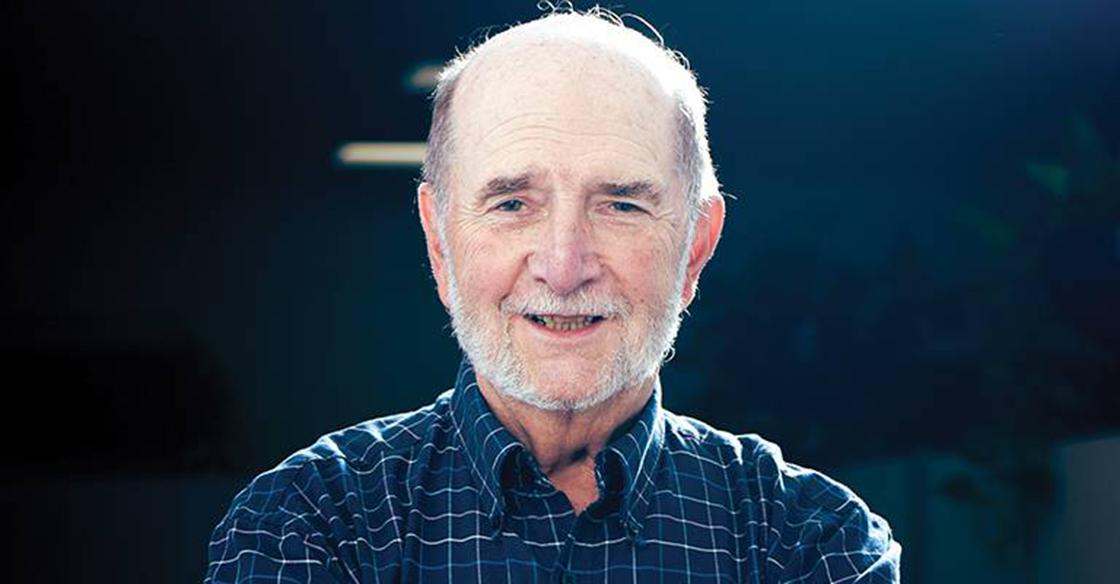 What if you could transform health care for generations to come? What if your legacy, or legend, was the lives saved and the healthcare advances made possible for those who follow?
A gift in your will — even as little as one per cent — to the QEII Foundation is one way to do that.
Married for 50 years, Jack and Jane Rowberry recently joined a special group of individuals who've made that commitment to the QEII Health Sciences Centre. One day, their generosity will directly impact care at the QEII — changing the lives of patients they'll never meet or know.
For 75-year-old retiree Jack, it was a decision that "just made sense." Both he and Jane are cancer survivors and credit their QEII surgeons, Dr. David Bell and Dr. James Bentley, for saving their lives.
A life revolving around change
Jack and Jane first met in 1968 at the Toronto bank where they both worked. Jack smiles as he describes his wife as the "smartest, most talented person" he knows and says that for him, it truly was love at first sight.
The pair married three years later, and both enjoyed successful careers in Toronto's financial sector. Then, in 1994, the couple craved change.
"We had these amazing banking jobs, but we needed something different," says Jack. "I was only 48 and still a few years away from retirement, but we both realized it was time for a change."
After caring for their aging parents and demanding careers, a move to the East Coast offered a new adventure and the chance to slow down.
"We visited Nova Scotia for the very first time, arriving on a Sunday," says Jack. "By Friday that same week, we had purchased our home in Lunenburg. Our friends thought we were crazy, but we had no regrets."
The pair's bold move inspired many pivotal life changes and ignited a deep love for the maritime scenery, pace and its people. They realized their dream of opening a bed and breakfast, which they ran in Lunenburg for more than five years, and Jane became an artist, discovering a newfound love for painting. Today, her acrylic, oil and watercolour pieces are found at the Quartet Gallery in Lunenburg.
With evolving careers and new ventures for the South Shore couple, change continued to remain a theme in the Rowberrys' lives. Then, in 1999, Jane was diagnosed with endometrial cancer.
"She underwent surgery, chemotherapy and 10 years of monitoring at the QEII," says Jack. "Several years later, I had my own cancer experience when they detected prostate cancer."
Jack too underwent life-changing surgery — a prostatectomy performed by the QEII's Dr. David Bell to remove the cancerous tumor.
"Dr. Bell saved me. Both Jane and I had incredible care, right from our family doctor and our surgeons to the entire healthcare teams who cared for us over the years," says Jack. "Today we're both cancer-free and incredibly grateful."
It was these healthcare experiences that ultimately inspired the Rowberrys to arrange a charitable gift in their will. Through this gift, Jack and Jane's future investment will play an important role in tomorrow's health care; care that is always evolving and changing.
A legendary gift for tomorrow's health care
While not available during the Rowberrys' own cancer experiences, surgical robotics has now become a treatment option at the QEII for both endometrial and prostate cancer.
This innovative technology is used for certain prostate, gynecological, kidney, and ear, nose and throat (ENT) cancer surgeries, and was entirely donor-funded by the QEII Foundation in 2021, including several charitable gifts in wills. It's a prime example of donations at work and the impact your generosity can have on the future of health care.
"Medicine is changing at unprecedented rates — from robotics in ORs to research that extends lives and cures disease," says Geoff Graham, charitable giving advisor at the QEII Foundation.
"Our supporters — whether they choose to make a gift today or a deferred gift in the future — are allowing our healthcare teams to keep pace and make these advances possible."
When donors, like the Rowberrys, choose to remember the QEII Foundation in their will, they're helping to ensure the best, most innovative care is available for future generations.
"With their future commitment, these generous supporters become our legends — those who, together with other like-minded individuals, will truly change and impact health care for decades to come," says Geoff. "Every gift in a will makes a difference and anyone can become a legend."
According to Jack, the QEII continues to play an important role in the couple's life. In March 2020, he underwent open-heart surgery by Dr. Jeremy Wood —a five-hour aortic valve repair during the height of Nova Scotia's first COVID-19 wave.
"I can't seem to keep away from you guys," he laughs. "But even during COVID, the ongoing care and teams have been great."
It's one of many reasons why a gift in their will resonated with the longtime couple.
"For Jane and I, it feels good knowing we'll be able to support the care areas that are important to us," says Jack. "Changing care for others is one more thing we can do."
---
BECOME A QEII LEGEND
When you think of legends, your mind may jump to legendary athletes — the big names and history makers — who redefined the sports they played and influenced the world. But what if your generosity inspired legendary changes? What if your legacy was changing health care for those who follow?
When you commit to make a gift in your will to the QEII Foundation, you join a very special group of individuals — your fellow QEII legends — who share your vision for better health care. To join us or learn more about how your generosity can inspire legendary changes in medicine, visit QE2Foundation.ca/wills or call 902-334-1546.