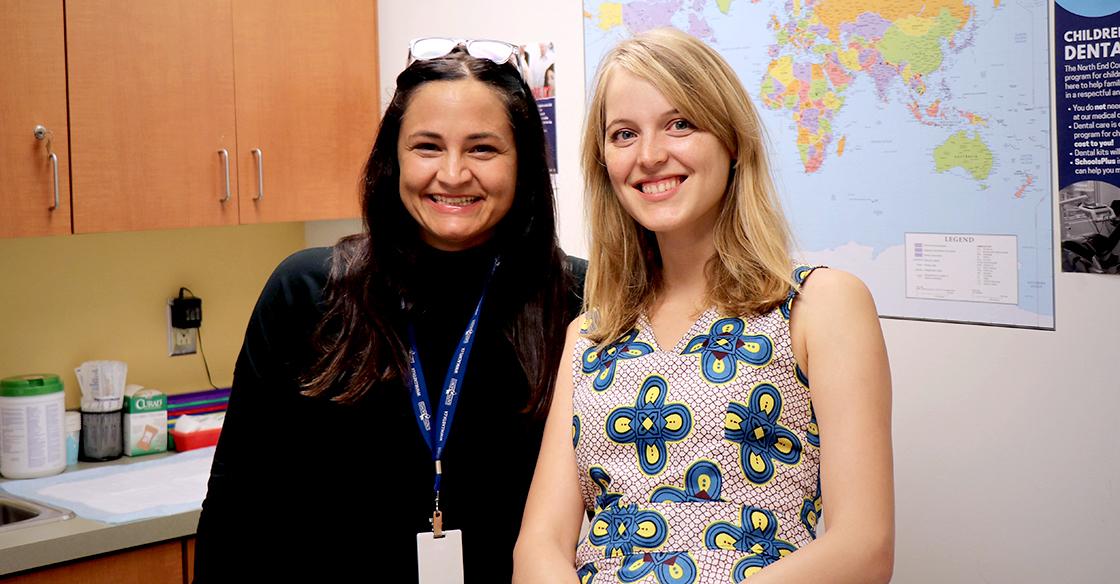 Amy Legate, RN and Dr. Christine Campbell from the Newcomer Health Clinic, who received gift cards for patients. 
Financial concerns – such as food, transportation, and personal care costs  – should not be another source of stress when you're sick.
That's why the QEII Foundation launched the QEII Patient Essentials Fund, a first-of-its-kind pilot program to assist patients with urgent, essential needs during their QEII care journey. 
So far, $29,000 has been issued to patients by healthcare teams in the form of gift cards for gas, groceries, and personal care items, with the next round of gift cards being distributed in October 2021. With the ongoing support of donors, $50,000 in gift cards will be dispersed to patients within the first year of the pilot. 
Kelsey Hunter, an occupational therapist for the QEII's Acquired Brain Injury Program, has seen patients worry about costs associated with travelling back and forth to the QEII to receive treatment for their injuries, but gas cards provided by our QEII Patient Essentials Fund have helped relieve some of this burden: "We're so fortunate to have this as an option for our patients," says Kelsey. "They are very appreciative of having the gas cards available. It really helps relieve some stress they might have with transportation."
When we launched this fund in spring 2021, more than 661 donors stepped up to make an immediate, tangible impact on patient care. With the support of new and existing donors, we hope to grow and evolve opportunities for essential patient care through this initiative.
We thank you for bringing kindness, light and tangible comfort to patients in our community facing extraordinarily difficult times.