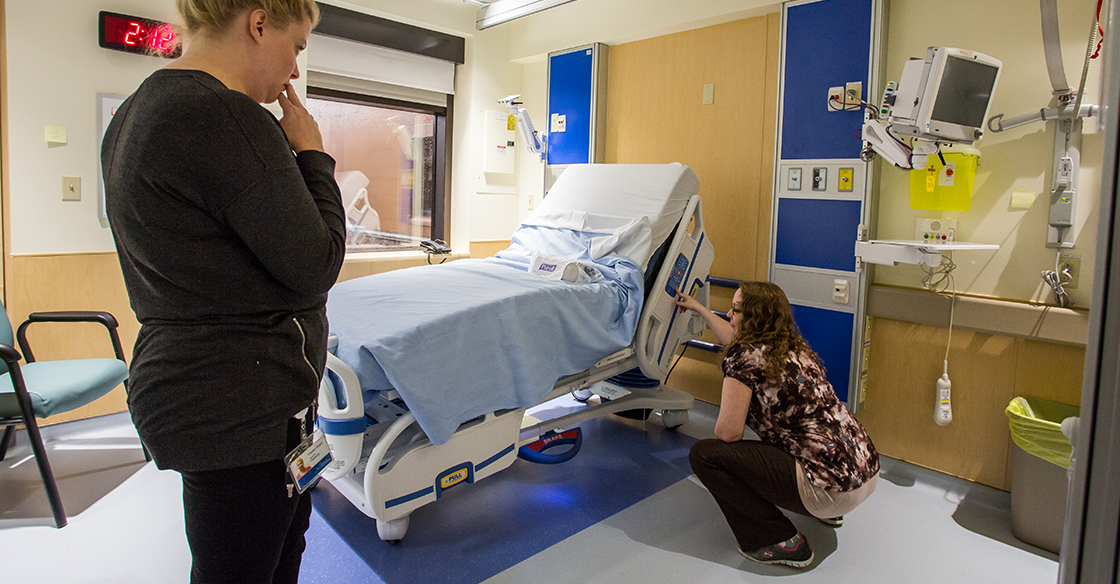 Patients who've experienced brain or spinal surgery are being monitored in the newly opened Intermediate Care Unit, which was funded by a community of QEII Foundation donors who, together, raised $2.5-million in support of the Neuroscience Alliance campaign.
The new unit has greater capacity – adding two additional beds, and is dramatically impacting outcomes, with 50 per cent more brain and spinal surgeries taking place at the QEII as a result of the campaign.
The updated IMCU also provides more privacy for patients. Those who've experienced brain surgery recover faster in a quiet, isolated environment with minimal distractions. Private rooms also make it easier for family members to spend time at the bedside of loved ones.
The extended neuroscience care team at the QEII is anxiously awaiting the next installation of the Neuroscience Alliance program – a renovated Epilepsy Monitoring Unit that will open in May and impact outcomes for patients living with seizures.
Download PDF version